Literary Louisiana: Summer Reading List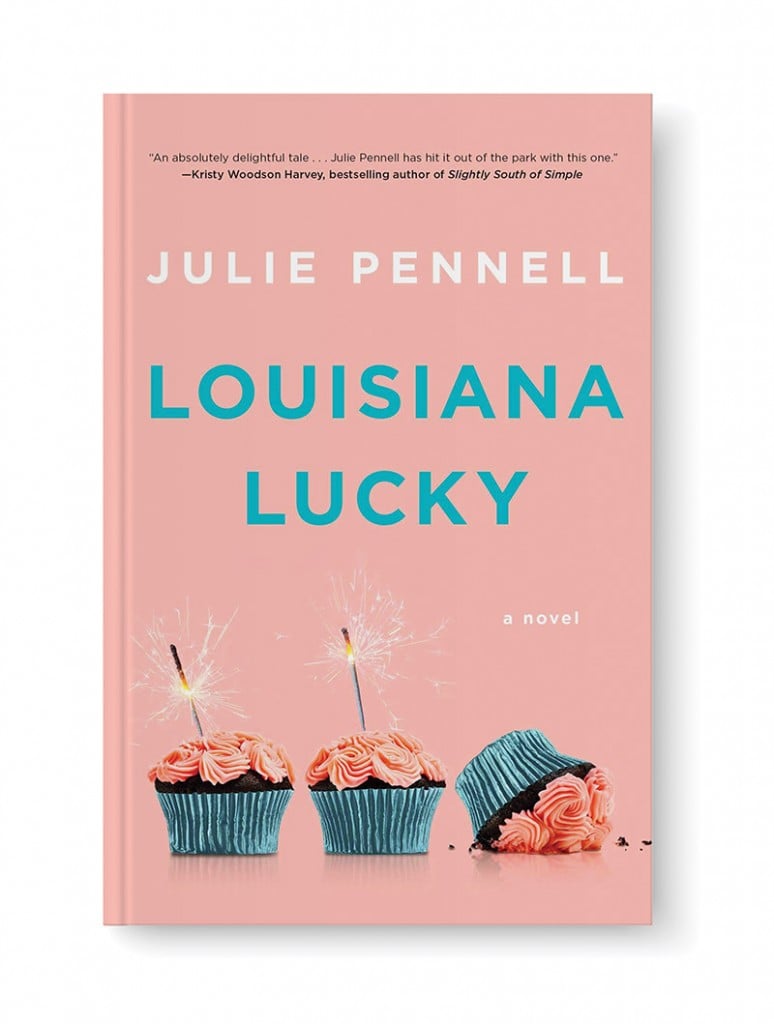 JACKPOT DREAMS
Louisiana Lucky: A Novel
by Julie Pennell
In "Louisiana Lucky: A Novel," author Julie Pennell brings us the story of three sisters growing up with modest means in a small town. They fantasize about what it would be like to be rich; to have it all, from dreamy weddings to dream-like houses to a dream job. So, what happens when the three strike it big with the lottery? Think $204 million. Can money buy happiness? This is Pennell's second book, preceded by The Young Wives Club, which was named one of Southern Living's Best New Summer Books in 2017.
Paperback, 320 pages, $16.99.
★★★★
---
LOUISIANA CHARACTER

Last One Out, Shut Out the Lights
by Stephanie Soileau
A love letter to Louisiana, "Last One Out, Shut Out the Lights" is a collection of 11 quirky, personal, provocative stories with characters that may remind you of someone you know. The cast of characters includes a teenage mom, Cajun elders, Sudanese immigrants and a Pentecostal singer in a children's theater. Set in the southwest corner of the state, Soileau, who grew up in Lake Charles, paints a picture not just of a place, but of a people; where have they been and where are they going in an ever-changing world.
Hardcover, 256 pages, $26.
★★★★
---
FAMILY CONNECTIONS

The Vanishing Half: A Novel
by Brit Bennett
Named "Most Anticipated Book of 2020" by O, The Oprah Magazine, The Washington Post, Vogue and New York Magazine, "The Vanishing Half: A Novel" explores what happens to identical twin sisters after running away from the small town they grew up in for the big city of New Orleans. Their lives take very different paths, and the lessons they learn and the trials they navigate transform them. Themes of identity, family, community and loss combine with the twins' constant connection by blood, although being separated by hundreds of miles. Author Brit Bennett's writing has been compared to such other powerhouse writers as Toni Morrison and Zora Neale Hurston, and this, her second novel, does not look to disappoint.
Hardcover, 352 pages, $27.
★★★★★
---
BOOK MARK
Hats off to two Louisiana writers who scored big prizes for their work.
Louisiana Poet Laureate John Warner Smith joins just 23 other poets across the country who have received the Laureate Fellowship from the Academy of American Poets, which honors literary merit in civic positions. In addition to the honor, he received $50,000 to produce "meaningful, impactful and innovative projects in Louisiana," according to the announcement.
Shreveport native Jericho Brown took home a 2020 Pulitzer Prize for his collection of poetry, "The Tradition," this past May. Brown, who earned a Bachelor of Arts degree from Dillard University, a Master of Fine Arts from the University of New Orleans, and a PhD from the University of Houston, has had work appear in The New York Times, The New Yorker, The Paris Review, Time and The New Republic.
---