Local Legends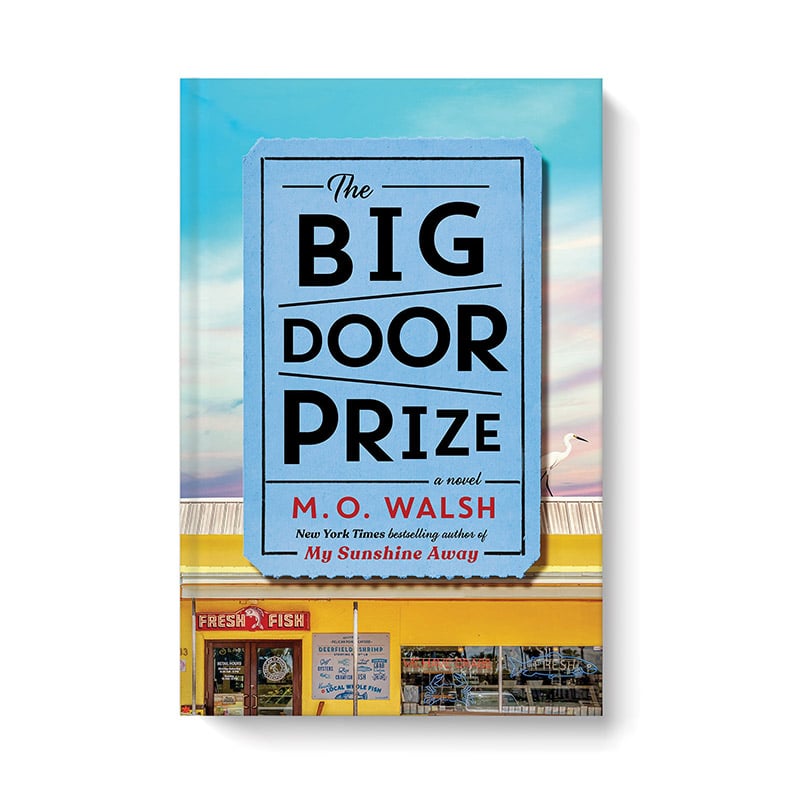 Mysterious Fantasy
The Big Door Prize
by M.O. Walsh
A mysterious machine that promises to predict your life's ambitions may seem too good to be true. And perhaps it is. But in the small Louisiana town of Deerfield, residents are tempted to see what the DNAMIX Machine can tell them about their hopes, their dreams and what is in store for them, all with a quick swab of DNA. Novelist M.O. Walsh deep dives into what it means to question your beliefs and dreams, test the bonds of marriage and explore your place in your community and beyond. Packed with characters and small-town charm with hidden mysteries, "The Big Door Prize" is filled with humor, optimism and a touch of darkness. G.P. Putnam's Sons, 384 pages, $27.
---
Untold Story
I, John Kennedy Toole: A Novel
by Kent Carroll and Jodee Blanco
Ignatius J. Reilly and the cast of misfit characters that populate the Pulitzer Prize-winning novel "The Confederacy of Dunces" was almost never to be seen or read, and would have been lost to time if it weren't for the efforts of an upstart writer and ambitious editor. In "I, John Kennedy Toole," writers Kent Carroll, Toole's posthumous editor, and Jodee Blanco take a look at the story behind the story. A tale that is both tragic and funny, riveting and inspiring, the authors provide a love letter for fans of the book and an imagined history of the real-life cast of characters that made it possible for all to read and treasure. Pegasus Books, 256 pages, $25.95
---
Legal Legacy
Deep Delta Justice: A Black Teen, His Lawyer, and Their Groundbreaking Battle for Civil Rights in the South
by Matthew Van Meter
The year is 1966. The setting is a small Louisiana town in Plaquemines Parish. Gary Duncan, a 19-year-old Black man, sees a fight break out between a group of white children and his two cousins while out for a drive. Duncan quickly pulls over and breaks up the fight, and in doing so touches one of the white children on the elbow. What ensues is a battle for civil rights and Duncan's reputation. Accused of battery, Duncan is arrested. The case would take him and his 20-year-old New Orleans lawyer into battle with the local legal establishment rife with racism and violence towards its Black citizens. The case would go all the way to the Supreme Court, with repercussions that impact civil rights laws to this day. "Deep Delta Justice" tells the story of Duncan and the legacy of his case on American history. Little, Brown and Company, 304 pages, $28.
---
In Verse
Double Effect: Poems
by Martha Serpas
In "Double Effect," Martha Serpas' third collection of poetry, the author explores themes of bad deeds, good intentions and positive results in the Catholic tradition of St. Thomas Aquinas. Through Cajun language and Catholic tenets, Serpas measures a world that is filled with destruction and renewal, hurricanes, celebrations, accidents and survival, and the impact it has on the people and the places of South Louisiana. LSU Press, 88 pages, $17.95
---