Louisiana Art & Science Museum Opens Wild Bees in Colonnade Gallery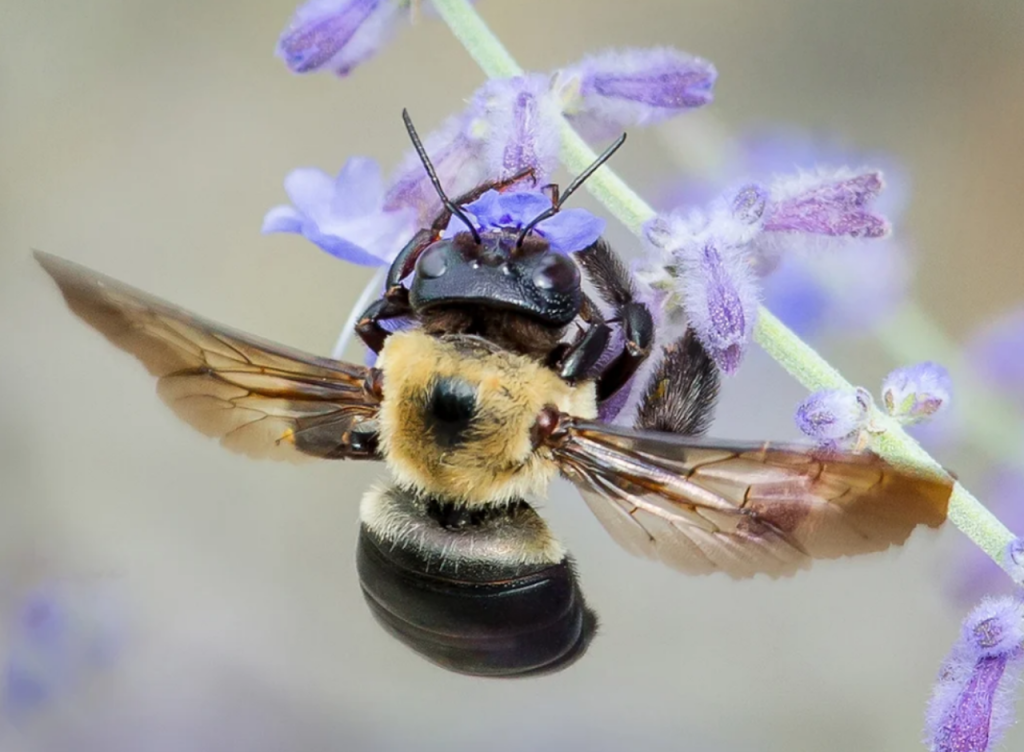 BATON ROUGE, La (press release) – The Louisiana Art & Science Museum (LASM) has opened its newest exhibition, Wild Bees, with photographs by Paula Sharp, writer and photojournalist, and Ross Eatman, veteran nature photographer. Wild Bees will be on display in the Colonnade Gallery through April 2023.
Wild Bees is a collection of 26 photographs that were taken during a three-year project documenting wild bees. Sharp and Eatman's stunning photographs include over 120 species in this exhibition. Sponsored by the New York State Environmental Protection Fund, this project focused on the wild bees within a dynamic ecosystem.
LASM Interim Curator Tracey Barhorst has been working in collaboration with the LASM Education team to help communicate the importance of this exhibition to museum visitors. "We are thrilled to exhibit the Wild Bees photographs," states Barhorst. "Each member of the education team has personally told me how excited they are to share these images with our visitors and communicate the wonder and beauty of the threatened natural world populated by pollinators."
Wild bees are the essential pollinators of crops, fruit trees, woodland plants, and wildflowers; they can pollinate many flowers and crops that honeybees cannot. The distinctive ecosystem in which Sharp and Eatman conducted their study follows the travel of these unique pollinators as they move between agricultural plants and woodland nests and flora. The study resulted in an amazing collection of photographs that feature wild bees in their natural habitat.
LASM's annual exhibitions program, including this presentation of Wild Bees, is generously sponsored by Entergy. For more information, visit lasm.org