Louisiana Civil Rights Trail campaign Earns Shining Example Tourism Award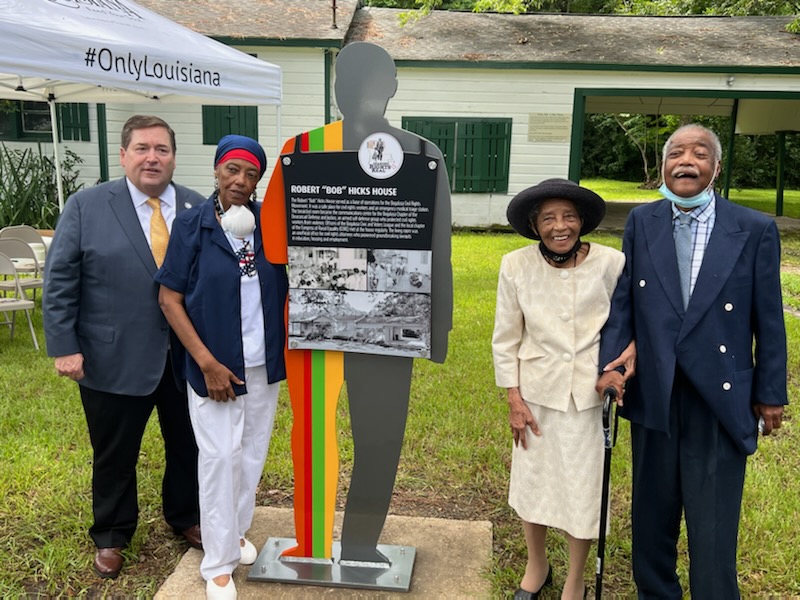 BATON ROUGE, La (press release) – The Louisiana Office of Tourism won the prestigious Shining Example Award at the annual conference of the Southeast Tourism Society held this month in Concord, North Carolina. The state tourism agency's campaign for the Louisiana Civil Rights Trail earned top honors for "Best Niche Marketing." The Shining Example Awards Program, an industry fixture since 1985, recognizes outstanding contributions to travel and tourism within the Southeast United States.
Lieutenant Governor Billy Nungesser initiated the design and implementation of the Louisiana Civil Rights Trail to inform, inspire, and invite visitors to experience and explore Louisiana's prominent role in the U.S. Civil Rights Movement of the 1950s and 60s. The Louisiana Civil Rights Trail tells the stories of Louisiana people, places, and events that shaped American history.
"We are honored by this award and are committed to sharing the important history of the Civil Rights Movement in Louisiana," said Lt. Governor Nungesser. "The Louisiana Civil Rights Trail will not only preserve history, but these dynamic life-sized markers provide a compelling interactive experience for visitors, making them feel a part of the civil rights journey."
In 2021, the first series of Louisiana Civil Rights Trail markers were installed at Little Union Baptist Church in Shreveport, Dooky Chase's Restaurant in New Orleans, and the Louisiana Old State Capitol and A.Z. Young Park in Baton Rouge. In 2022, a second series of marker have been installed at McDonogh 19 Elementary School in New Orleans, the Louisiana Maneuvers and Military Museum in Pineville, and the Robert "Bob" Hicks House in Bogalusa.
Two years in the making, the Louisiana Civil Rights Trail was developed with community vision and public submissions from across the state. Twenty-two meetings were held in every region of the state and university scholars and subject matter experts reviewed all submissions. To learn more about the unique and important history of the movement in the state of Louisiana or to nominate a site, a person or an activity for inclusion, visit LouisianaCivilRightsTrail.com.