Louisiana Health Update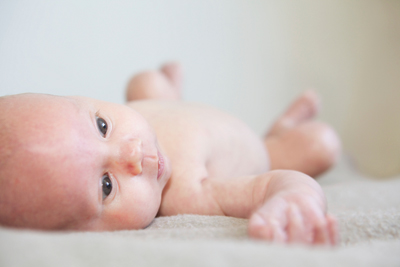 Lafayette General Medical Center and the March of Dimes' 39 Week Initiative focuses on health of unborn babies
Lafayette – The Lafayette General Medical Center recently took part in the March of Dimes' campaign the 39 Week Initiative, which brought attention to the importance of hospital employees and mothers-to-be waiting for 39 weeks of of pregnancy to plan deliveries. The 39 Week Initiative explains how a baby's immune system, lungs and other internal organs are still in the process of developing until 39 weeks; one very important example is that a developing baby's brain will still only weigh two-thirds of what it should as late as 35 weeks into gestation. LGMC put in a great effort to push this project by appropriately going over 39 consecutive weeks of holding back on delivering newborns until they have reached the appropriate date. The physicians at LGMC have taught their female patients about dangers of delivering early without a medical requirement and reached a record of 100 percent of mothers choosing to deliver only until they have waited 39 weeks.

New Scanning Technology at Ochsner
New Orleans – The new GE Healthcare's Discovery PET/CT 610 scanner that Ochsner Health System has invested in will now allow physicians to scan a PET image and a CT image at the same time. This technology takes the ability of a PET scan to see the functions of the body, and the ability of a CT scan to see an image of the body's anatomic make-up and combines them to create a picture with a double-digit sensitivity measurement, making it the best medical scanner currently offered. By using the new PET/CT 610 scanner Ochsner doctors can now gather information on the possibility of internal injuries at the closest possible level. In addition to the 610 scanner Ochsner Medical Center has installed the mobile Discovery STE, also a GE Healthcare PET/CT scanner but with the added function of being able be brought to Ochsner hospitals all over Louisiana. While the functionality of these scanners is top-notch, the care it offers for the patients involved with its use is also visible. The PET/CT scanners were created with ASiR, a feature that reduces the CT dose a patient could be exposed to, while keeping the high-quality detail of the image.

New Health Care Opportunities for Veterans
Shreveport – Overton Brooks VA Medical Center in Shreveport, along with other statewide VA medical centers, is now able to provide veterans with more opportunities to receive quality health care through the installment of the Patient-Centered Community Care (PCCC) program. The Department of Veterans Affairs recently announced that, through the PCCC, qualified veterans will now be offered inpatient and outpatient specialty care, mental health care, limited emergency care and limited newborn care. The PCCC is also a division of the Non-VA Medical Care Program meaning that all VA centers will now be able to use contracted medical suppliers to obtain non-VA medical care. This initiation of the PCCC has allowed VA a contract with Health Net Federal Services LLC, and with TriWest Healthcare Alliance Corp. that together promises consistent health care quality metrics, medical documentation returned in a timely manner, and fixed rated for the costs of medical services. Through the addition of this program VA medical centers can now be better prepared to provide efficient care for its veterans.