Louisiana Made: Making Scents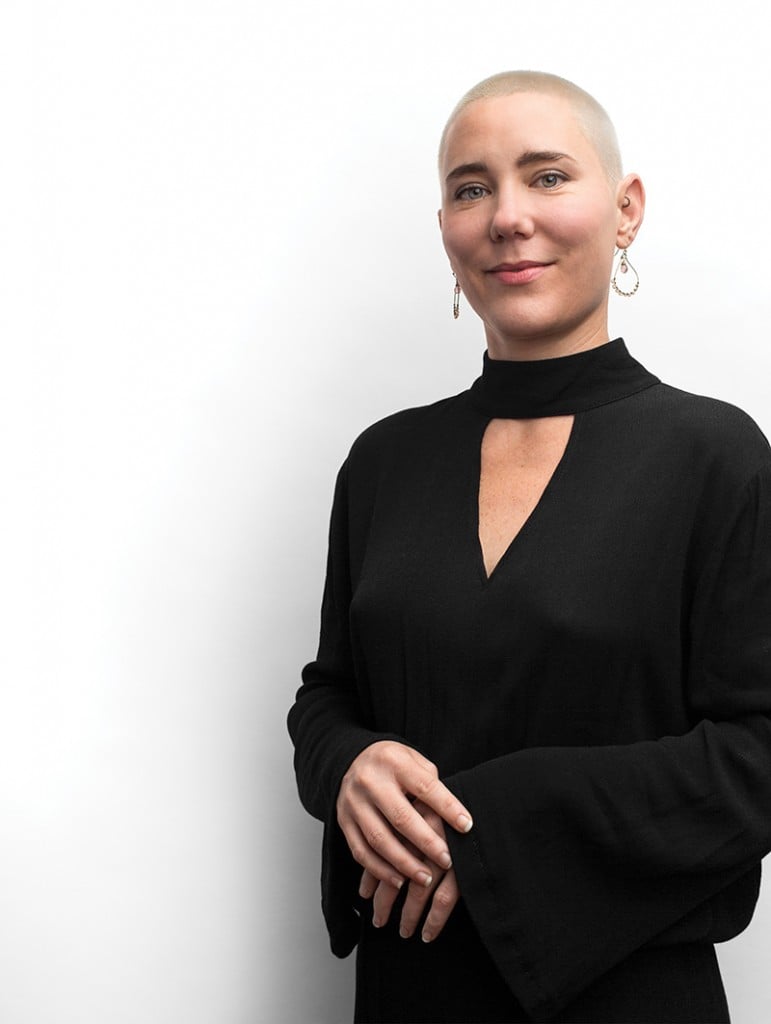 There's a deeply NOLA phenomenon that could be described as a kind of neon twilight.
It happens when the last of a humid day's sunset shines off a low-slung sky blanket hanging, it seems, just out of reach, and casts an entire romantically noir film of shaded purples and pinks down across the darkening rooftops and winding streets of the Big Easy. Like famed photographer Frank Capra might capture Freret Street were he to train his camera on it.
Kathleen Currie calls this happening Night Cloud, and after those words marinated in her mind and throughout months of creative exploration, they now cover bottles of her latest perfume, an iridescently-scented new variety from her handcrafted line Smoke.
"It's the most complex scent I've ever made," says the 35-year-old Belize City native, looking over a wooden worktable at two large glass jugs of golden sesame and sunflower oils marbled by currents of organic red rose petals. "It's this very nighttime scent, and the color I had in mind for it was always purple — so there's lavender."
The wild cloud patterns often painted above her home of New Orleans are just one inspiration she draws from the city she returned to in 2010 after studying craniosacral therapy and living in Tuscon, Arizona. Soon after picking up a bottle of Tom Ford's unisex fragrance at the local Macy's, she began researching perfume. Her study of herbalism and permaculture — agricultural and design principals taking strong cues from natural patterns — and her experience as a massage therapist collided into a new passion for creating perfumes that are healthy for the mind and the body.
"I never considered learning about synthetics," Currie says. "Blending scents with an emphasis on how it makes you feel was always the most important thing to me."
Creating a quality perfume is an editing process. Like a memorable chord progression, a great scent, Currie says, is built from the bottom up: the longest-lasting bass note first — often resins and roots — then the middle note or body of the scent — typically florals — and finally the top note — citrus is common — for that first waft of what you smell right when you open the bottle.
A new scent can begin with one word or a phrase, or a specific inspirational smell she's chasing. With Night Cloud, Currie had a very singular idea in mind, and she feels she achieved that, but the aromatherapist has accomplished a lot in Smoke's first five years.
Launched in 2013 with one fragrance—the titular vetiver, jasmine and citrus-scented Smoke Eau De Parfum that Currie whipped up in her studio apartment—at a time Currie says "I had no idea what I was doing," the brand has grown immensely to contract a few part-time employees and call home a studio at a Bywater-area collective space known as The School. Here Currie produces about a dozen spray, roll-on, and home and body products, including incense sticks, an herbal smoking blend, a soy wax candle and even an essential oil diffuser necklace, handles packaging, shipping, marketing and logistics.
Currie works with the cycles of the moon, letting its phases guide when she obtains flowers grown in the city and when she treks out to forage downed cypress on the North Shore.
"I draw inspiration from the rich history of perfume in New Orleans being a port city of the French," Currie says. "I'm inspired by the spontaneous and creative vibe in the air here, from Mardi Gras to all the creative entrepreneurs in the city."
Some of those are now close collaborators. Smoke's geometric wooden boxes and bottle tops are made locally by Port St. Woodworks, and her logo is laser-etched here too by Neutral Ground Co. New Orleans-based photographers and models fill the Smoke lookbook.
At markets and in shops at home or abroad, Currie's enthusiasm for the effect that surrounding scents and flavors have on this experience of life can be infectious. When confronted with something wild or beautiful or flavorful, she can't keep her hands to herself.
"I'm always tasting and smelling everything, just grabbing it and smelling it," Currie says with a laugh. "I usually put things in my mouth. I'll be discreet or just not care, or I'll love something so much I start telling people around me they absolutely have to try it."
Q&A
What is it about gender neutral scents that you like the most?
On a superficial level, I personally don't like overly floral or overly sweet and feminine scents. Nothing too old lady-ish. In the same way, I don't prefer overly masculine scents, either. I find more neutral scents more complex and interesting to my nose. On a deeper level, I want to be inclusive to all people, and don't want to feed into the gender binary view that we've been fed forever by conventional perfume marketing.
If you could design a scent for a well-known person who would it be, and what do you think you would include in that person's signature perfume?
Cleopatra is my perfume idol. So yeah, would love to go way back in time and gift her a modern take on the big, unctuous, sensual, rich, heavy floral scents she was known and celebrated for during her time!