LSU Museum of Art Returns to Regular Hours Starting Sept. 1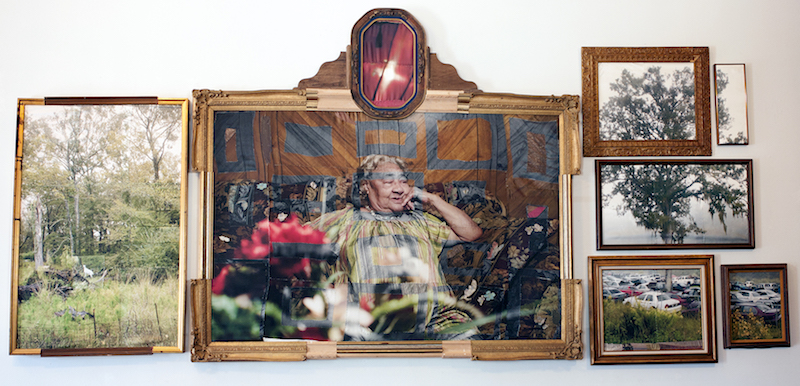 BATON ROUGE, La (press release) – The LSU Museum of Art (LSU MOA) has been open since the end of May with modified hours and safety protocols, and has met the challenge of balancing virtual programming while encouraging safe museum visitation all with the continuous support of the public during the pandemic. As fall and the new school year approaches, the museum has decided to return to regular hours beginning September 1, 2020. The museum (located on the 5th floor of Shaw Center for the Arts) will be open to the public Tuesday through Saturday 10 a.m.-5 p.m.; Thursday and Friday 10 a.m.-8 p.m.; Sunday 1-5 p.m.; and will be closed on Mondays and major holidays. LSU Museum of Art will continue to follow safety protocols including operating at up to 50 percent capacity to allow proper social distancing, requiring masks and face coverings upon entrance, hand sanitizing areas, safe viewing paths, and making gallery spaces touch-free with digital resources provided on www.lsumoa.org. The Shaw Center for the Arts is also regularly cleaned and sanitized for safe entry and visitation.
In returning to regular hours, LSU MOA will continue to provide the public a place to view art safely and to reconnect once again with gallery spaces and exhibitions. LSU MOA encourages visitation but will also continue to produce virtual programming including artist talks, demos, and more that is accessible to those at home and for safe museum participation. LSU MOA virtual programming and other online resources can be accessed at www.lsumoa.org and announcements will be made on their social media pages: Facebook and Instagram @lsumoa and in the museum's email newsletter. The museum encourages the public to follow along virtually to get a more in-depth look into the museum's current exhibitions, educational programming, and other updates. The LSU Museum Store (located on the 1st floor of Shaw Center for the Arts) will also return to regular hours for visitors to purchase local artwork, jewelry, art books, and more. Store hours: Tuesday through Friday 10 a.m.-8 p.m., Saturday 10 a.m.-5 p.m., and Sunday 1-5 p.m.
Upcoming Events and Exhibitions / September and October 2020:
The LSU Museum of Art is looking forward to sharing with the public our Fall 2020 exhibitions. LSU MOA is proud to announce a new exhibition opening September 17 titled Letitia Huckaby: This Same Dusty Road featuring quilted photographic works based on Huckaby's faith, family, and cultural heritage in Louisiana. LSU MOA will hold a free virtual artist talk on Zoom with Letitia Huckaby as she has a conversation about her work with LSU MOA curator Courtney Taylor on Thursday, September 24 at 5:30 p.m. (must pre-register for Zoom invite: https://bit.ly/lsumoahuckaby )
The museum also has Living with Art: Selections from Baton Rouge Collections displaying works on loan from nine local collectors on view until September 27 and Art in Louisiana: Views into the Collection featuring contemporary Louisiana art, Newcomb Pottery, New Orleans Silver, and more. Tune in for another free virtual event to hear from artist Tina Freeman on Thursday, September 10 at 5:30 p.m. as she talks about her work Lamentations, recently acquired and now on view in the LSU MOA's newly updated Landscape Gallery (must pre-register for Zoom invite: http://bit.ly/lsumoafreeman)
Also opening October 22 will be Southbound: Photographs Of and About the New South which includes fifty-six photographers' visions of the South over the first decades of the twenty-first century. Southbound: Photographs of and about the New South was organized by the Halsey Institute of Contemporary Art at the College of Charleston in Charleston, South Carolina. This program is made possible in part by a grant from the Arts Council of Greater Baton Rouge, funded by the East Baton Rouge Parish Mayor-President and Metro Council. All LSU MOA exhibitions are supported by the generous donors to the LSU MOA Annual Exhibition Fund.
The museum is hoping to integrate some safe museum programming that would occur in the galleries soon, but in the meantime encourages visitors to visit during these updated hours and to tune into virtual programming. The LSU Museum of Art appreciates the continuous support of the public, donors, board members, and museum members; and the support of Louisiana Endowment for the Humanities Louisiana Culture Care Fund Grant, Art Bridges, and the many generous sponsors for allowing the museum to stay open during this challenging time.