LWCC Honors Monroe Chef Cory Bahr as a Champion of Louisiana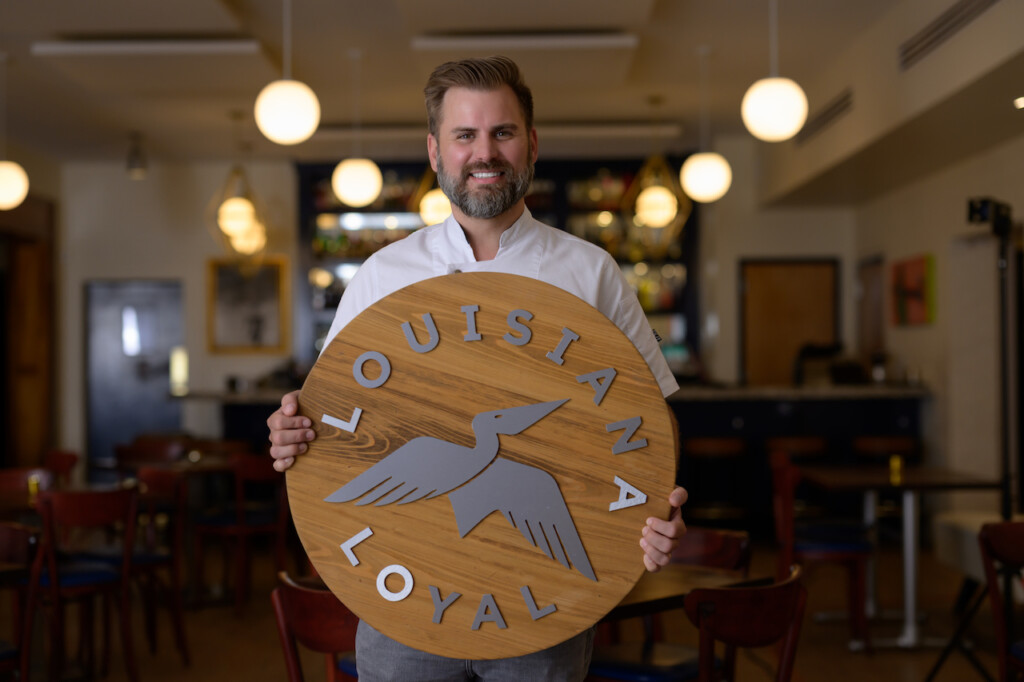 BATON ROUGE, La (press release) – LWCC is proud to recognize chef Cory Bahr as its latest Champion of Louisiana. As part of its Louisiana Loyal movement, LWCC shines a spotlight on organizations and individuals who share its commitment to help the state thrive.
A Champion of Louisiana is a person or group serving out of love for Louisiana, its people, and its future — either by contributing to the local economy or by supporting initiatives that contribute to long-term transformational change. For Cory Bahr, it all started in the kitchen.
Born and raised in Monroe, La., Bahr reached celebrity chef status when he won "Chopped" on the Food Network in 2012 and three years later was named Food & Wine's 2015 "People's Best New Chef" in America. Even amid these and many other career accolades, Bahr says his greatest rewards come from supporting his local community, mentoring young talent, and giving back through service and charitable efforts.
In Monroe, most people know Bahr as the proprietor of Standard Coffee Co. and Parish Restaurant. With a name that reflects what he values most — community, culture, and culinary heritage — Parish specializes in live-fire cooking and presents Bahr's inventive take on classic Southern dishes with a strong sense of place.
When Bahr speaks of his own success, he immediately attributes it to the people, the food, and the very essence of Louisiana.
"My city, Monroe, has provided me with a palette to paint on. They accept the things I do. They're appreciative, and they show their support," said Bahr. "I don't think I could've done this anywhere else. This is a grassroots business, built from the ground up."
Deeply invested in the conservation methods for sustainable foods, Bahr promotes sustainable consumption, with a focus on stabilizing the fishing industry, for Gulf fisherman and for the future of Gulf seafood. He is a culinary ambassador for the state of Louisiana, a member of the Louisiana Travel Promotion Association's board of directors and the only non-New Orleans-based chef serving on the Audubon Nature Institute's Gulf United for Lasting Fisheries Chef Council.
Like many successful, homegrown Louisiana entrepreneurs, Bahr is Louisiana Loyal through and through, always looking for ways to give back to his community. In the wake of natural disasters like tornadoes, Bahr and his team have stepped up by providing thousands of free meals to those in need. They lent a helping hand in clearing wreckage from damaged homes, and during the pandemic, they extended their support to first responders by offering free food.