May the Fourth Be With You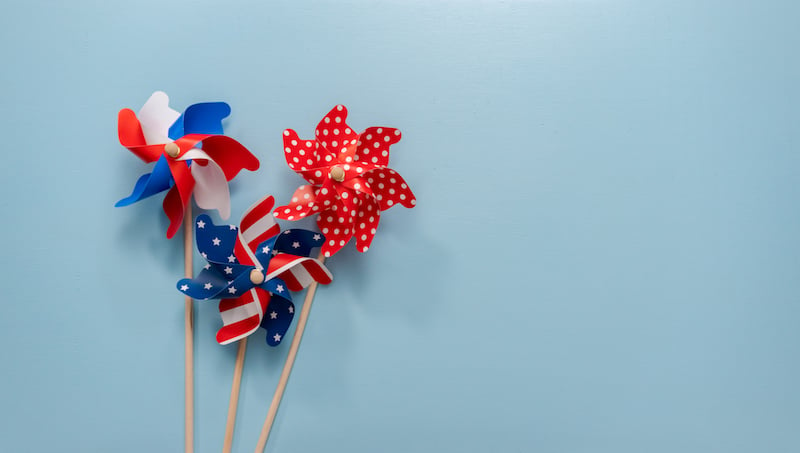 The LTEC team is taking a hiatus Thursday and Friday to celebrate our country's independence, but before we go, we wanted to offer advice on those potentially tying in the nation's celebration with wedding festivities.
Putting a theme to a party can be a fun way to spice up an event; however, it can also lead to a clichéd disaster if you aren't careful.
To avoid such a mess, we suggest focusing on three areas: food, fireworks and (tasteful) festive décor.
Food:
Food is an ingenious way to incorporate a theme. And what could be better than a quintessential all-American spread? Barbeque is not only great for an engagement party cookout or casual "Honey-Do" shower, but is also an American staple. Additionally, upgrading your fried chicken to, for example, fare from Picnic Whiskey & Provisions on Magazine Street – which now offers delivery in areas surrounding the restaurant – and subbing a potato salad with something slightly more elevated (think avocado salad) gives your culinary offerings the perfect pizzazz worthy of your wedding-related festivities.
Fireworks:
This may seem like a no-brainer but paying a little more attention to the fireworks you bring to your party may add the right touch. Instead of picking up an enormous number of cheaper fireworks, pick fun sparklers and a few showstopping items to round out the party in just the right way.
Festive décor:
The décor is where some themes can really miss the mark. Instead of throwing an American flag on any surface available, think of going about the patriotic theme in a simpler way. Go classic with a checkered red and white tablecloth with navy blue napkins or stray off the beaten path with a full navy blue tablecloth, white napkins and cutlery and red flowers. Simple additions make for a larger impact and not everyone wants to wipe their fried chicken face on an American flag napkin –  it just doesn't send the right message. Another easy way to elevate the occasion is to use real cutlery, glasses and other tableware. Feel free to mix and match.
Whether you're just throwing a good ole 4th of July party or adding the theme to your wedding celebrations, these few key points can take your party to the next level and have your guests admiring your style for days.
Come back July 8 for our regularly scheduled Monday through Friday posts. Have a happy and safe holiday weekend!