Medical News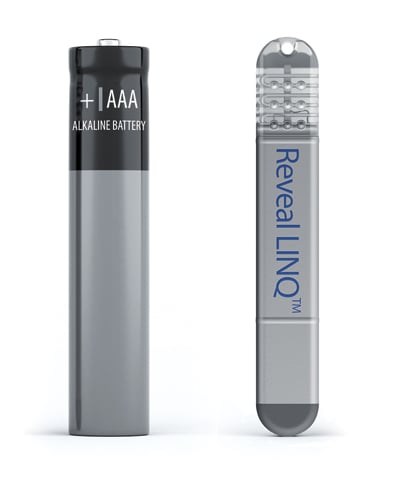 Lafayette Medical Center Becomes Trailblazer in Cardiac Technology
Lafayette – On March 19, Lafayette General Medical Center became one of the first hospitals in Louisiana to utilize the smallest implantable cardiac monitoring device available.
One-third the size of an AAA battery, the device is part of a powerful system that allows physicians to continuously and wirelessly monitor a patient's heart and is implantable without IV's, sedation or stitches. The Medtronic Reveal LINQ Insertable Cardiac Monitor (ICM) System, called the LINQ ICM for short, monitors a patient's heart rate and rhythm and provides an electronic record of anything abnormal for up to three years.
"Being the first to use technology in Acadiana is something we always take great pride in," said Dr. Patrick J. Welch in a press release. "But this advancement ultimately means far better outcomes for our patients by reducing risks, improving our capabilities and providing greater longevity for cardiac patients." Dr. Welch performed the procedure with help from the Lafayette General's Cardiac Catheterization Lab staff and technological assistance from the Cardiovascular Institute of the South at Lafayette General.
LSUHSC Monitors Mental Health in Communities Affected by Oil Spill
New Orleans – From fall of 2010 through fall of 2012, LSUHSC Department of Psychiatry conducted mental health surveillance in communities highly affected by the Deepwater Horizon oil spill and found even greater increases in psychiatric symptoms than predicted by the Centers for Disease Control for Prevention. More alarming symptoms included those of post-traumatic stress disorder (PTSD), depression, generalized anxiety disorder and increases in physical symptoms.
In response to these numbers, the Department of Psychiatry at LSU Health Sciences Center New Orleans School of Medicine developed a model of care to provide mental health services after the oil spill. The program reduced both mental health and general medical symptoms in an approach that combined psychiatry, psychology, social work and telemedicine resources into primary care clinics in the most affected areas.
The Gulf Region Health Outreach Program and the LSUHSC work together to provide services in clinics, schools and communities. Now a possibility for communities at risk for disasters and rural communities with limited mental health resources, the initiative was featured in the March 2014 issue of the Psychiatric Services medical journal.
Ochsner Receives New Accolades
New Orleans – Ochsner Medical Center has been named one of the "100 Great Hospitals in America" for the third consecutive year as of April 4 by Becker's Hospital Review. Ochsner has nine hospitals and more than 40 health centers across the state, and is the only Louisiana hospital to be recognized by US News & World Report as a "Best Hospital" across eight categories.
"We are honored to be included on Becker's annual list for a third year in a row," said Robert Wolterman, CEO of Ochsner Medical Center. "This award speaks to the dedication and excellence displayed to our patients every day from our remarkable team of physicians and employees here in New Orleans."
The hospitals included on the annually released list are home to many medical and scientific breakthroughs, provide the best of in-class patient care and pillars of their communities, serving as academic hubs and local mainstays.
Sources establishing the "100 Great Hospitals in America" list included US News & World Report, Truven Health Analytics' 100 Top Hospitals, HealthGrades, Magnet Recognition by the American Nurses Credentialing Center, the Leapfrog Group and more. Hospitals cannot pay to be included on the list.