Medical News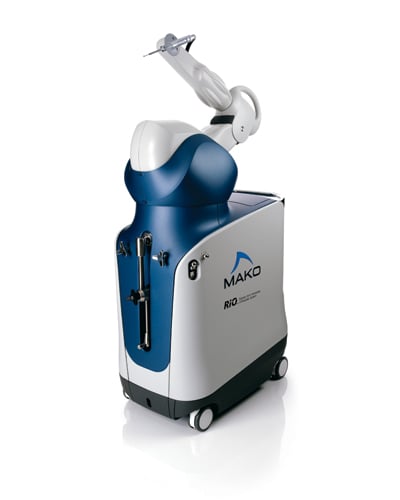 Medical Education Diversity a Focus for LSU Health New Orleans
New Orleans – Andrew Hollenbach, Ph.D. and LSU Health New Orleans Associate Professor of Genetics, is the lead editor of a 306-page report training physicians to provide inclusive medical care to LGBT and gender nonconforming patients. Implementing Curricular and Institutional Climate Changes to Improve Health Care for Individuals Who Are LGBT, Gender Nonconforming, or Born with DSD: A Resource for Medical Educators teaches medical professionals how academic medicine and the health care system can better support these populations, who suffer from unconscious bias and overtly discriminating acts.
"My personal hope is that medical education with respect to these populations goes from being that elective topic to something that is fully incorporated and becomes just a standard," said Hollenbach.
---
Lafayette General Medical Doctors' Kennedy Presents Seminar on Innovative Knee, Hip Procedure
Lafayette – Orthopedic surgeon Adam Kennedy, MD explained the advantages of MAKOplasty, a revolutionary new procedure for total hip and partial knee replacements, in a seminar at St. Martin Hospital in Breaux Bridge. At the Dec 10th presentation, Kennedy talked about how MAKOplasty uses 3-D and robotic arm technology to provide highly accurate, customized results for each patient. Because it is less invasive, there is a shorter recovery time and less post-op pain. The implant is more durable, making partial replacement more viable for younger patients and necessitating fewer total replacements for elderly patients.
---
Willis-Knighton Hosts Baseball Health Panel
Shreveport – Tony Robichaux, coach for the University of Louisiana at Lafayette's baseball team (ranked No. 1 in 2014), joined Willis-Knighton sports medicine physicians Shane Barton, M.D., and Patrick Massey, M.D. on November 1st to discuss baseball player development and health. Robichaux's talk focused on identifying and nurturing talent, and keeping pitchers' arms healthy. The doctors' presentation highlighted new techniques for treating common elbow and shoulder injuries. A Q&A and discussion followed the presentations.
---
Multi-Institutional Study Makes Discoveries Regarding Treatment for Herpes Simplex Virus
New Orleans – Multiple institutions, including the National Institutes of Health, LSU Health New Orleans, the Food and Drug Administration, Harvard Medical School, Cincinnati Children's Hospital Medical Center and the University of Alabama Birmingham, participated in a study that reported an effective treatment approach to inhibit and keep latent viruses like herpes simplex from reactivating and causing disease. Lead author is the late James Hill, Ph.D., LSU Health New Orleans Professor and Director of Pharmacology and Infectious Disease at the LSU Eye Center. In a Dec. 3, 2014 article published in Science Translational Medicine, the research team, led by Thomas M. Kristie, Ph.D., Chief of the Molecular Genetics Section in the National Institute of Allergy and Infectious Diseases' Laboratory of Viral Diseases, and also included Timothy Foster, Ph.D, LSU Health New Orleans Associate Professor of Microbiology, Immunology & Parasitology, studied herpes simplex virus infection in several animal models. The researchers found an existing drug, tranylcypromine, aka TCP, blocked a protein called LSD1, which plays a huge role in the initiation of infection. Current treatments require active viral replication and target late stages of infection, which has led to the development of drug-resistance. This study took a different approach – targeting a drug to a protein that controls how genes are turned on and off, early in the viral replication process. The new approach not only lessened symptoms, but it also reduced shedding (the release of virus particles which can transmit the virus even in the absence of symptoms) and forced the virus to remain in a latent stage, preventing its reactivation. Researchers have also been pursuing epigenetic-based therapies for cancer, and this study demonstrates its potential as effective antiviral therapy, too.
---