National Public Lands Day Hike Set for Poverty Point World Heritage Site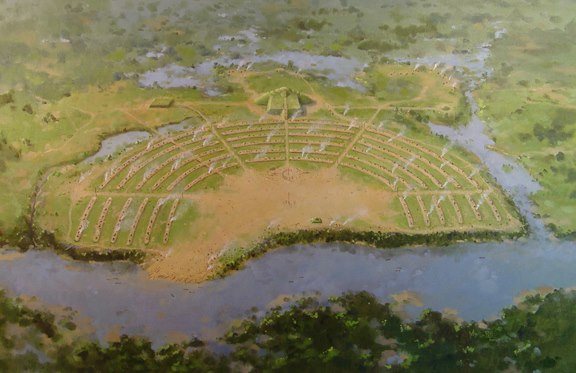 PIONEER, La (press release) – Celebrate the 29th annual National Public Lands Day on September 24, 2022, with a free, ranger-led hike at Poverty Point World Heritage Site. The program begins at 10 a.m. with an introductory video followed by a 2-hour hike. The ranger leading the hike will showcase the mounds, earthworks, and nature at this ancient site. Visitors are encouraged to bring gloves to help in picking up any litter along the trail. Entrance fees to Poverty Point World Heritage Site will be waived that Saturday.
National Public Lands Day began in 1994 with three federal agencies and 700 volunteers. It has since grown to be the nation's largest single-day volunteer event, celebrating the connection between people and green space in their community; inspiring environmental stewardship; and, encouraging use of open space for education, recreation, and general health. In 2019, over 2,000 public lands sites across the U.S. hosted National Public Lands Day events. Together they engaged more than 150,000 volunteers in hands-on conservation activities.
Poverty Point World Heritage Site offers visitors the unique opportunity to experience and learn about the earthworks and those individuals who raised them from the ground between the years of 1700 and 1100 BCE. The $4 admission fee provides access to the museum, film theatre, hiking trail, driving tour, seasonal tram tour and interpretive events. Children 3 and under and seniors 62 and over are admitted free of charge.
Poverty Point is located in West Carroll Parish, east of Monroe on LA Highway 577. The park is open daily from 9 a.m. to 5 p.m. For additional information, call 888-926-5492 toll free or follow Poverty Point World Heritage Site on Facebook.