Navigating Business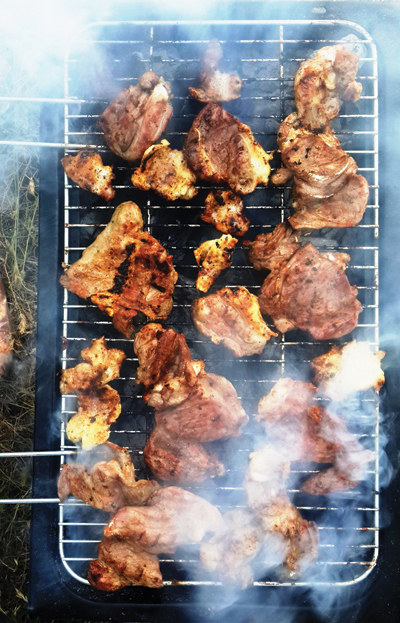 As it has done throughout dozens of economic cycles across many decades, Louisiana continues to navigate the choppy waters of the latest downturn in the oil and gas industry. Persistently low commodity prices have taken a toll, with many energy and service firms laying off workers. Everyone knows that oil and gas prices will rise; the big unknown is when.
In the meantime, businesses in other sectors keep the economy chugging along. Here are a few highlights of what company owners and entrepreneurs are doing to grow business around the state.
---
BATON ROUGE
Attention, shoppers: It's time to grill
'Tis the season for grilling, and a Baton Rouge-based provider of outdoor grills that has enjoyed several years of rapid growth hopes to ratchet sales up a notch this year. ShoppersChoice.com is the brainchild of Mike Hackley, who started the company 18 years ago as a retailer of outdoor grills. He began with a store on Tiger Bend Road in Baton Rouge, but his sales really took off when he shifted the business to a strictly online ordering system. As he expanded into patio furniture and other outdoor products, Hackley reached $72 million in sales in 2015 and recently told The Baton Rouge Advocate that revenue could hit $100 million this year. The company, which employs 140 people, is finishing construction on a $1.8 million, 60,000-square-foot warehouse near its Airline Highway offices to accommodate more inventory.
---
NEW ORLEANS
Short flights take off
Options have increased for travelers who want to make quick, short hops from New Orleans to points east and west in coming months, as several airlines announced new service to and from the Crescent City. Budget carrier Allegiant is adding twice weekly flights to Tulsa, Oklahoma, from Louis Armstrong International Airport between late May and mid-October, with one-way fares starting as low as $39. In addition, JetBlue will offer nonstop flights to Fort Lauderdale, Florida, once daily beginning Sept. 29. Meanwhile, public charter carrier GLO Airlines is running a Friday-Saturday-Sunday schedule from New Orleans to Destin-Fort Walton Beach through early September. And Branson AirExpress shortly will resume nonstop seasonal flights to Branson, Missouri, four times a week through August. The carriers cite consistent demand by travelers for flights between New Orleans and Gulf Coast destinations and selected other locales
---
CAMERON PARISH
Gas still powering growth
While low commodity prices are bad news for many Louisiana energy companies, the low cost of domestically produced natural gas relative to that in other countries makes gas a prime candidate for export, and the state is beginning to feel the impact of rising foreign demand for the commodity. Cheniere Energy recently made Louisiana business history by sending its first shipment of liquefied natural gas from a $20 billion plant in Cameron Parish to South America. A Cheniere spokesman said during a meeting in Lafayette that the exporting of liquefied natural gas could generate 74,000 jobs in Louisiana during the next 30 years as the benefits become clear to foreign buyers. Cheniere Energy broke ground on its plants, which liquefies, purifies and compresses gas for shipment, in 2012 and expects to have the full facility in operation by 2019.
---
SHREVEPORT
Networking security firm gets a boost
A technology firm that has set its sights on a nationwide expansion has landed $1.3 million of assistance to get the ball rolling. CyberReef Solutions, whose technology enables secure communication and transactions across many data networks, received the boost from a New Orleans-based investor group that specializes in helping promising startup businesses position themselves to grow. CyberReef, headed by CEO Hilton Nicholson, opened its downtown Shreveport office in November 2015, after landing a contract with Verizon Wireless. Nicholson sought expansion capital from the north Louisiana branch of the venture group that has raised money from more than 50 area investors.
---
LAKE CHARLES
Chemicals drive southwest economy
Site preparation has begun for two chemical manufacturing plants that are slated to employ some 200 people in the Lake Charles area. The projects, a $3 billion collaboration between Axial Corp. and South Korea-based Lotte Chemical Corp., will include an ethane cracker and will be capable of producing 1 million metric tons of ethylene annually. An official with the joint project says the site has been cleared and construction will begin soon. The companies expect the plants will begin operation in 2019, according to a report in the Lake Charles American Press.
---