Nola on a Budget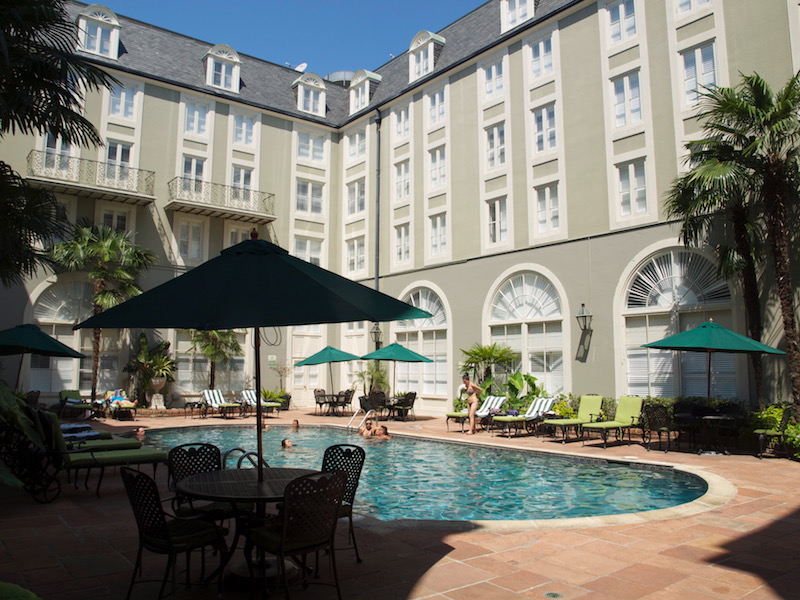 Long to go to New Orleans but the budget's tight? If you don't mind a little heat (okay, a lot of heat), then August is the perfect time to visit the Crescent City. Hotels are offering great deals, the city fires up some of the craziest events all year and the annual COOLinary New Orleans Restaurant Month with its discounted menus lasts until Aug. 31.
Where to stay
Hotel summer specials abound throughout the city. The New Orleans Hotel Collection, for instance, offers promotions at six of its properties, including complimentary valet parking (which in New Orleans can really wallop a budget) and a welcome beverage. Plus, 2018 is the city's tricentennial and several hotels feature anniversary specials all year long. For a list of accommodations and packages, visit NewOrleans.com.
August revelry
Everyone — and we mean everyone — dons a red dress and takes to the streets of the French Quarter in the annual Red Dress Run that benefits more than 100 local charities. This year's event on Saturday, Aug. 11, is hosted by New Orleans Hash House Harriers, labeled a local "drinking club with a running problem." You don't have to sign up to join the race, but those who register assist the charities.
At the beginning of August, patrons of the art galleries and art museums of the Warehouse District wear their finest summer whites for White Linen Night. Not to be outdone, and in true New Orleans fashion, Royal Street art dealers and galleries retaliated with Dirty Linen Night. This year the 17th annual event follows the Red Dress Run, from 6 p.m. to 9 p.m. Saturday, Aug. 11, with art, food and specialty cocktails from French Quarter restaurants.
Rounding out the month is the 47th annual Southern Decadence festival, several days of LGBT parties, concerts, parades and more throughout the French Quarter over Labor Day Weekend.
Saving Money
More than 100 restaurants throughout the city are offering specials this month as part of COOLinary New Orleans and there's something for everyone, from happy hours and oysters on the half shell specials to a three-course meal at the famous Arnaud's, which celebrates its 100th anniversary this year. Click here for participating restaurants and their specials.
August is also New Orleans Museum Month, and members at one museum can enjoy all participating museums throughout the month for free. If you're visiting the city, it pays to join one museum, such as the National World War II Museum or the New Orleans Museum of Art, and visit the others, all of which are outstanding, not to mention air conditioned.