Northern Louisiana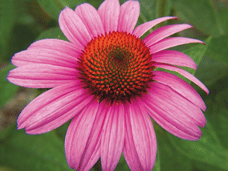 FORK IN THE ROAD
Hummus me
When the temperatures begin to heat up in Louisiana during the month of June, there's nothing more refreshing than the light, savory, satisfying taste of Greek and Lebanese food for summer repasts. Albasha's Greek and Lebanese Restaurant is the perfect place to dine when the June sun begins to get the better of you or when you just can't face a hot stove at the end of the day. Awaiting you are such cool appetizers as hummus, which is chickpeas frothed to a silken consistency, blended with tahini (sesame paste) and tangy with lemon and garlic. Anyone with a love of eggplant will relish the baba ghanouj. This appetizer is a combination of broiled eggplants whipped with tahini and flavored with the refreshing bite of lemon juice. Dip your pita bread into the Grecian sauce, a delectably light cucumber dip made with sour cream, Greek spices and garlic. If you want to go a shade heavier in the appetizer department, order slices of the earthy fried cheese that has been sautéed in olive oil and garlic.
One of my favorite summer meals is the lemon-garlic chicken and tabbouleh. At Albasha's, tabbouleh is served the traditional Lebanese way: cracked wheat and parsley soak up a tangy lemon-flavored dressing. The chicken is vertically broiled and marinated in garlic, olive oil and Lebanese spices. This same vertically broiled chicken is the star of Albasha's divine Chicken Shawarma Sandwich, which is topped with Grecian sauce and tomato. The Souvlaki (Shish Kabob) Sandwich is filled with tender, succulent beef; onion; tomato; and the sesame-flavored tahini sauce. The Gyros Plate, which comes with sides of feta cheese and pita bread, brims with a blend of broiled ground beef and lamb served with hummus and rice.
Albasha's pulls out all stops with its Albasha's Meza, a potpourri that features its Feta Cheese Salad, hummus, kibbe (cracked wheat mixed with pine nuts, onion and ground beef), grape leaves, cabbage rolls, chicken and gyros.
At meal's end, Lebanese coffee is offered along with the familiar Community brand. The excellent baklava, a flaky, thick pastry filled with the ooey-gooey wonder of honey and walnuts, and Ashta, a delicacy of phyllo dough filled with cream cheese, are possible choices for dessert.
Albasha's, 7460 Youree Drive, Suite A, Shreveport, (318) 797-1888
LOUISIANA-GROWN
Purple coneflowers
If you happen to take your newly freed-from-school children hiking into the splendid wild of North Louisiana's many state parks, you're certain to come across a beloved little wildflower that just loves to grow in the South. The purple coneflower looks like a slightly scrawnier version of the daisy, with purple petals and a yellow center that resembles a beehive. This serene-looking little flower that loves Cajun prairies, opens meadows and thickets has a long and revered history. American Indians believed that, when used as a poultice, it was an antidote for snakebites, scorpion stings and other attacks by those of venomous intent. During sweat lodge ceremonies, its roots were mixed in the water that was poured over burning embers to induce a steam that was cleansing and purifying. Once used to treat headaches in the form of a smoke concoction, purple coneflowers were also employed in the treatment of mumps, toothaches, sore gums and arthritis. When drunk as a tea, it was considered a blood purifier.
This prim little flower belongs to the Compositae family that also includes dandelions and chicory. Its botanical name, echinacea, is a Greek word that means "hedgehog," a nod of sorts to the general appearance of its bristly central cone. After antibiotics appeared in the medicinal world in the early 20th century, the use of echinacea declined in the United States. In Europe, however, its popularity soared, and it's still widely used there as a treatment for colds and infections, with the general belief it gives the immune system quite a boost. In recent years, echinacea has made a holistic comeback in the United States and has been attributed with healing skin diseases, boils, wounds, ear infections, tonsillitis, meningitis, tuberculosis, abscesses, whooping cough and ear infections.
Remaining a mystery to researchers are the exact elements of the purple coneflower that yield such healing benefits. Some definitive laboratory findings show that it fights certain viruses and does indeed motivate the immune system to ward off bacterial infections. Whatever its health benefits are, one thing remains certain: This flower fills the green countryside of Louisiana with dainty charm, looking like black-eyed Susans that fell in an oaken barrel of wine.

NEWS BRIEF
Five-star healing
According to the Ouachita Citizen, HealthGrades, the leading health care ratings company in the United States, recently performed an independent study of hospitals nationwide. Glenwood Regional Medical Center in Monroe was listed by HealthGrades in the top 5 percent of all hospitals in the nation and was awarded the 2009 Distinguished Hospital Award for Clinical Excellence. This is a repeat performance for Glenwood: The hospital also received the same award in 2005, 2006 and 2008. HealthGrades' study revealed that patients at Glenwood Hospital were 27 percent less likely to die and 8 percent less likely to suffer major complications.
Almost 5,000 nonfederal hospitals underwent the study, and only 270 in the United States received a thumbs-up for distinction from HealthGrades.
Glenwood has distinguished itself overall in 2009 when it comes to clinical accomplishments. The medical center has ranked in the top 10 percent nationwide for cardiac surgery and has been given a five-star rating in the fields of cardiac surgery and coronary bypass surgery, valve replacement surgery, hip fracture repair, total knee replacement and carotid surgery. Glenwood has also ranked among the Top 5 in Louisiana for its gastrointestinal services, gastrointestinal surgery and medical treatment and critical care services.
CAUSE TO CELEBRATE
Cinco de Mayo
Cinco de Mayo, or May 5, is a revered holiday among Mexican and Chicano people. The history behind the celebration starts with the French occupation of Mexico following the Mexican-American War in the 1840s. Mexico was bankrupt after years of war, and in 1861 Mexican President Benito Juarez issued a proclamation wherein all of the country's foreign debt payments would be suspended for two years. England, Spain and France decided to invade Mexico to get whatever money owed them at all costs — eventually all but France withdrew. On May 5, 1862, a raggle-taggle army of Mestizo and Zapotec Indians defeated the French army in what was known as the "Batalla de Puebla." Mexican people quietly revere this holiday, not to be confused with Mexican Independence Day, which actually occurred 50 years earlier and is celebrated on Sept. 16. But it is the Chicanos who have turned Cinco de Mayo into a buoyant street festival filled with parades, piñatas and music.
On May 2 and 3 this year, the Festival Plaza in downtown Shreveport will be the site of the 11th Annual Cinco de Mayo Fiesta. Everyone is cordially invited to enjoy the 11th Annual Chihuahua Challenge, folklórico dancing, strolling mariachi, music and a plethora of south-of-the-border food.
For more information, contact Gina Hobbs, Cinco de Mayo Fiesta 2009 president, at (318) 455-9745 or (318) 682-4222 or via e-mail at gina@paragonpress.net.