October in Alexandria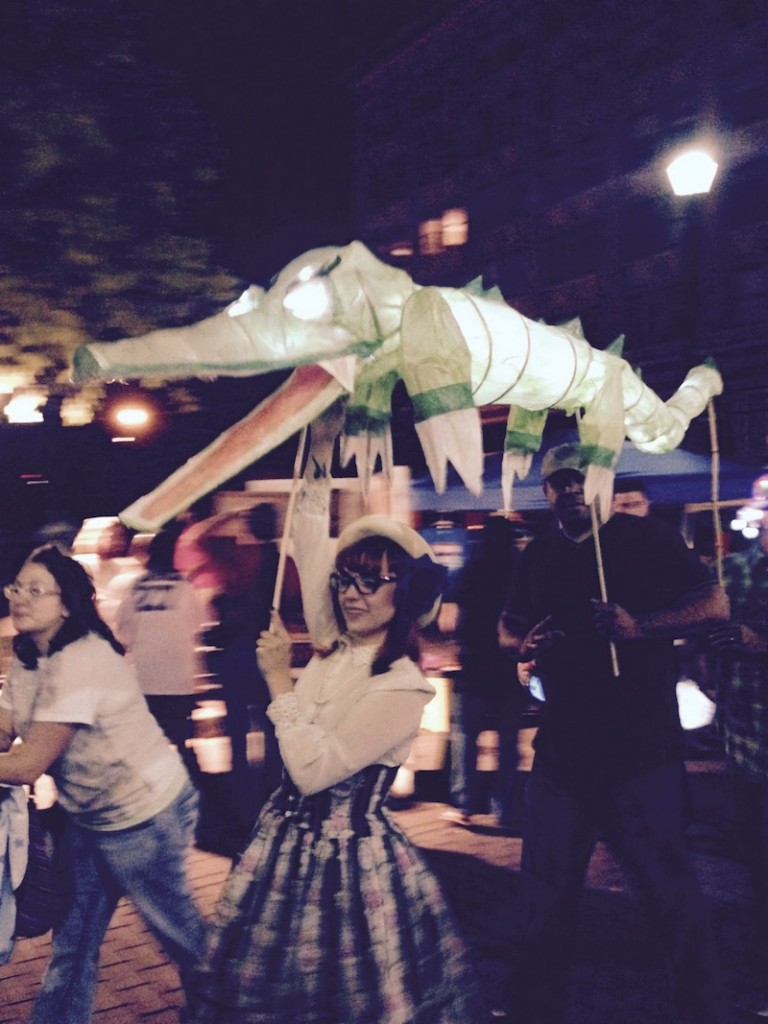 October is an illuminating, artistic affair in downtown Alexandria.
First up, the annual Fall Arts Council of Central Louisiana ArtWalk will be from 4 p.m. to 9 p.m. Friday, Oct. 19, with music, dance, visual artists and more than 80 craft vendors throughout the downtown Cultural District. Visitors will also have the opportunity to visit the Alexandria Museum of Art and the River Oaks Square Art Center's Fall Art Market after hours.
But what's special about the Alexandria Fall ArtWalk is the parade of artists carrying massive paper luminaries lit up with LED bulbs. The Arts Procession begins at 7:30 p.m., beginning at the Alexandria Museum of Art, and then lights up Alexandria's downtown streets as it makes its way through town. It's a visual delight perfect for all ages.
Artists spend all year creating these paper works of art held together with metal and wood, many taking luminary classes offered at the museum, said Museum Executive Director Catherine Pears. A peek inside the museum classroom showcased a long dragon hanging from the ceiling, a giant round bumblebee and a pink pig with wings waiting.
For those wishing to bring their own luminary to Friday's parade, the lineup is 6:45 p.m. in the Museum of Art's parking lot. For those who want to parade but don't own a luminary, don't worry, the museum will find something for you to carry.
Friday's ArtWalk is free and open to the public. For more information, visit facebook.com/events/524770307975870/.
Coming up later this month is the annual fundraiser for Alexandria's River Oaks Square Arts Center, a contemporary visual arts and fine crafts center that includes about 30 individual studios, three galleries and a gift shop, the latter of which you must visit if you're looking for unique holiday gift ideas or original artwork. Every year the center hosts a gala with an artistic theme and this year it's "Cirque de Van Gogh," to be 7 p.m. to 11 p.m. Saturday, Oct. 27, at the Center in the historic Bolton Home at 1330 2nd St. in downtown Alexandria. The 29th annual gala will include dozens of artists participating with featured guest artists Lynn Sanders, Julia Welch and Dr. Bobby Fields working solo. Costumes are encouraged but not required and we've heard they are as much fun to observe as the artwork.
Tickets to Cirque de Van Gogh are $65 or $75 at the door. For more information, visit riveroaksartscenter.com.