OMBA Presents 5th Annual Girod Street Stroll in Old Mandeville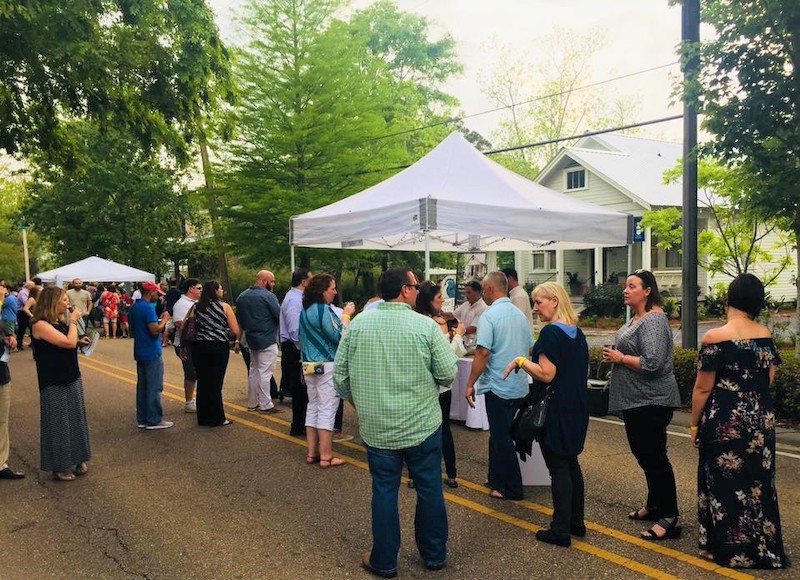 MANDEVILLE, La (press release) – The Old Mandeville Business Association (OMBA) will kick off the fall cultural season in Old Mandeville on Saturday, Sept. 25 (Rain Date: Sept. 26), at the Girod Street Stroll, presented by Resource Bank! This popular annual event, which is typically hosted in the spring but was postponed due to COVID restrictions, will take place from 5 to 9 p.m. on Girod Street from the Mandeville Trailhead to the Lakefront. Patrons will enjoy more than 20 stroll stops featuring light tasting plates by top local chefs, or classic cocktails like Mint Julep, French 75, and Old Fashioned. Each cocktail stop will put their own creative spin on these New Orleans favorites.
"Although this event is normally hosted in the spring of each year, we're grateful to finally be able to bring the Girod Street Stroll back to Old Mandeville for a fall edition," says OMBA Board Member Andre Judice. "It is one of Mandeville's most popular annual events, as it showcases our local businesses and restaurants, our artist community, and our vibrant culture."
As part of the fun, businesses will compete for bragging rights, as event patrons will have the opportunity to vote on site for their favorite craft cocktail and favorite small plate. In addition, OMBA will raffle off a live painting of the event created on site by artist Andrew Wilkie, sponsored by the LOPA. The event will also feature a number of local art vendors selling their original work, and live musical entertainment by 10th Street Brass.
Patrons must purchase a commemorative stroll cup online ($40), which is their ticket to sample all food and beverages at the event. A limited number of tickets are available. Tickets can be purchased online at www.oldmandevillebiz.com, and cups can be picked up at the corner of Girod and Monroe Streets (near The Rusty Pelican) beginning at 3:30PM on the day of the event. All patrons must show their photo ID and e-ticket or printed ticket to pick up their cup. Participants must be at least 21 to participate, and no patron can pick up another patron's stroll cup.
For more information or to purchase tickets, visit www.oldmandevillebiz.com or follow OMBA on Facebook.