Our Guide to the 2013 College Homecoming Season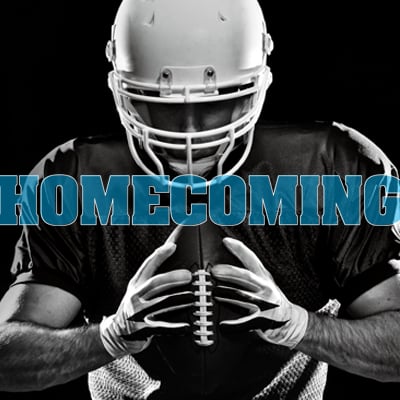 Fall means football in Louisiana. From LSU's yearly pursuit of a national title to the pageantry of the Bayou Classic to the Division III battles of Louisiana College, Saturdays in the fall are a dream for Louisiana college football fans. One of the highlights of any university's season is homecoming week. Homecoming occurs between late September and early November, when the summer's oppressive heat has gone and the weather seems tailor-made for tailgating, concerts, parades and football. All of the state's 12 college football programs have their own unique traditions to make the event special for students and alumni.

---
GRAMBLING STATE UNIVERSITY
---
Homecoming: Nov. 2 vs. Mississippi Valley
Homecoming Festivities: Past homecoming weeks have included a wide variety of activities, from pajama parties to concerts to picnics to talent shows to "homegoing" ceremonies for Grambling's homecoming opponent that year. On the day of the game, there's a parade and a step show performed by Grambling's Greek organizations.
Coach: Doug Williams (Grambling alum, Super Bowl XXII MVP for the Washington Redskins and the first black quarterback to play in a Super Bowl)
Players to Look Out For: RB Cedric Skinner, QB D.J. Williams, WR Anthony McGhee, DB Tyree Hollins, LB David Smith
Biggest Rivals: Most New Orleanians know the answer to this one: Southern University. Every year on Thanksgiving weekend, the two historically black colleges battle in the Superdome in the Bayou Classic. It's not just the football teams that compete, either. There's also a two-part battle of the bands, with part one on the Friday night before the game and part two at halftime.
---
LOUISIANA STATE UNIVERSITY
---
Homecoming: Oct. 26 vs. Furman
Homecoming Festivities: On top of the traditional parade, pep rally, concert and tailgating, there's plenty more to do. There's a fun run called Runapalooza. For students looking to combine fun and community service, CANapalooza has students collecting canned goods in barrels, then using the cans to build a model of a campus icon (last year, it was Tiger Stadium) before donating the food items to charity. For first-year students, there's a family weekend with special meals, programs and activities.
Coach: Les Miles
Players to Look Out For: QB Zach Mettenberger, RBs Alfred Blue and Kenny Hilliard, WRs Jarvis Landry and Odell Beckham, FS Craig Loston
Biggest Rivals: In the hyper-competitive SEC, every matchup feels like a blood feud. Recently, LSU's biggest rivals have been the University of Alabama, who broke LSU fans' hearts first when they lured Nick Saban, coach of LSU's 2003 national championship team, to Tuscaloosa and again when they beat the Tigers in the January 2012 BCS National Championship Game.
---
LOUISIANA COLLEGE
---
Homecoming: Oct. 26 vs. Sul Ross State
Homecoming Festivities: One of the most anticipated events for Louisiana College students is the Homecoming Hoedown. It features games, prizes, bull riding, food, s'mores and square dancing. On the comic side of things is the Homecoming Honey competition. The event is a pageant for male students that includes a talent portion and an interview question. The Homecoming Court nominees pick the winner, dubbed "Homecoming Honey." A people's choice award is voted for by the student body.
Coach: Dennis Dunn
Players to Look Out For: RB Ryan Montague, WRs Kyle Galyon and Jerome "Tank" Wright, FS Shaq Lewis, CB Ira Jewitt
Biggest Rivals: Their yearly matchup with East Texas Baptist University is dubbed as the Battle of the Border Claw. Both schools share a common heritage; they were both founded by Baptist groups. The friendly rivalry stopped for 31 years when Louisiana College halted its football program in 1968. But once football returned to Pineville in 2000, so did the rivalry with East Texas Baptist. Since the rekindling of the rivalry, Louisiana College holds an 8-5 edge over ETBU and has won the last 5 matchups. The trophy for the event was donated by the father of former Louisiana College and Kansas City Chiefs offensive lineman Matt Miller.
---
LOUISIANA TECH
---
Homecoming: Oct. 19 vs. North Texas
Homecoming Festivities: Paint the Town is an annual event where Tech students decorate windows and storefronts throughout Ruston with Tech colors and Halloween decorations. There's also the Unity Board Talent Show and a dance contest called the Unity Step Show, in addition to the usual parade and tailgating. For alumni, there's a barbecue and a breakfast with Champ, the team's bulldog mascot.
Coach: Skip Holtz
Players to Look Out For: RB Kenneth Dixon, WR/KR D.J. Banks, DL I.K. Enemkpali, QB Scotty Young
Biggest Rivals: For many years, it was Fresno State. Both schools are nicknamed the bulldogs and were WAC rivals. They'd annually square off in the "Battle for the Bone." But with Louisiana Tech moving to Conference USA this year, its rivalry with Southern Miss will be rekindled. The two teams first met in 1935.
---
NICHOLLS STATE UNIVERSITY
---
Homecoming: Sept. 28 vs. Arkansas Tech
Homecoming Festivities: Nicholls State emphasizes service during its homecoming week. In the Paint the Town event, students put on red Nicholls State shirts and do various community service projects around town. There's also the Nicholls Can canned food drive. For purely recreational events, students can relax and enjoy a block party where the homecoming court is introduced.
Coach: Charlie Stubbs
Players to Look Out For: QB Beaux Hebert (son of former Saints QB Bobby Hebert), K Andrew Dolan, TE Nick Scelfo
Biggest Rivals: Southeastern Louisiana is located a mere 94 miles away from Nicholls State. No two teams in the Southland Conference are geographically closer. The winner of their yearly game gets the River Bell Trophy. The rivalry thrived from 1972 to 1985, the year Southeastern dropped its football program. When Southeastern resurrected its program in 2005, the rivalry returned.
---
MCNEESE STATE UNIVERSITY
---
Homecoming: Oct. 19 vs. Sam Houston State
Homecoming Festivities: McNeese students like to get dirty during homecoming week. One of the university's most cherished homecoming week traditions is its oozeball tournament. What is oozeball? It's volleyball played in a giant mud pit. There's also a homecoming parade and pep rally the Thursday night before the game, with tailgating occupying the pre-game schedule on Saturday.
Coach: Matt Viator
Players to Look Out For: QB Cody Stroud, WR Ernest Celestie, CB Terence Cahee, DE Chris Loveless
Biggest Rivals: Neighboring Northwestern State is a rival, but the biggest grudge match is with Lamar University in Beaumont, Texas. Each year, all McNeese and Lamar sports teams (football, basketball, soccer, etc.) compete in the "Battle of the Border." With each individual win, a school is awarded two points. At the end of the year, points are tallied and the winner takes the trophy.
---
NORTHWESTERN STATE UNIVERSITY
---
Homecoming: Oct. 19 vs. Southeastern Louisiana University
Homecoming Festivities: The fun begins Thursday night with Lip Sync, a party for students that includes skits, costumes, dancing, and (of course) lip syncing. On Friday night, there's a homecoming parade ending with a pep rally on the Natchitoches Riverbank Stage in downtown Natchitoches. Saturday's events include a morning fun run, tailgating and live music all afternoon.
Coach: Jay Thomas
Players to Look Out For: DT Lesley Deamer, WR Louis Hollier, RB Daniel Taylor
Biggest Rivals: NSU's two main rivals are McNeese State and Stephen F. Austin University of Nacogdoches, Texas. Each year, Northwestern State battles Stephen F. Austin for "Chief Caddo," the largest trophy in college football. Chief Caddo stands at a jaw-dropping 7.5 feet tall and weighs more than 330 pounds.
---
SOUTHEASTERN LOUISIANA
---
Homecoming: Oct. 26 vs. Lamar
Homecoming Festivities: Gumbo Ya-Ya Fest, an outdoor music festival with a variety of acts, is a centerpiece of homecoming week. Homecoming Day features tailgating and craft booths in Southeastern's Friendship Circle. After the homecoming parade, Coach Roberts and the team do their traditional Lion Walk through the Friendship Circle to Strawberry Stadium.
Coach: Ron Roberts
Players to Look Out For: OL Gaston Gabriel, DB Todd Washington, QB Bryan Bennett, LB Kaleb Muse, LB Drew Misita
Biggest Rivals: With 56 games dating back to 1935, Northwestern State is Southeastern's most common opponent. But their archrival is Nicholls State, located only 94 miles away. Each year, the two teams square off in the River Bell Classic.
---
SOUTHERN UNIVERSITY
---
Homecoming: Oct. 26 vs. Alcorn State
Homecoming Festivities: After a week of pep rallies and student-generated entertainment, thousands come out to see the homecoming parade featuring dozens of high school bands and dance groups on Saturday morning. The game typically draws 27,000 fans, but more than 50,000 people flock to the campus to tailgate and be part of the excitement.
Coach: Dawson Odums
Players to Look Out For: QB Dray Joseph, WR Lee Doss, DB Virgil Williams, LB Anthony Balancier, RB Lenard Tillery
Biggest Rivals: Grambling State University is Southern's opponent each year in the Bayou Classic. While that rivalry garners a lot of attention, Southern's match-ups against Jackson State are just as heated. Both historically black colleges have renowned bands and a sense of swagger that mirror each other. Even though the two schools' student populations don't add up to 20,000 people combined, more than 55,000 fans will attend the game when it's played at Jackson State (which has a larger capacity stadium than Southern).
---
UNIVERSITY OF LOUISIANA-LAFAYETTE
---
Homecoming: Nov. 2 at New Mexico State
Homecoming Festivities: The Paint the Town Red competition sees local schools and businesses splash red and white decorations on their storefronts and campuses. A team of local celebrity judges pick the best displays of Ragin' Cajun spirit. Costumes and skits are also part of the festivities.
Coach: Mark Hudspeth
Players to Look Out For: QB Terrance Broadway, RB Alonzo Harris, DB Darius Barksdale, WRs Scott Austin and Ricky Johnson
Biggest Rivals: Their biggest rivals are their annual Battle of the Bayou opponents, the University of Louisiana at Monroe Warhawks. ULL has the tiniest of leads in the rivalry, sporting a 25-23 record against its biggest rival.
---
TULANE UNIVERSITY
---
Homecoming Game: Oct. 5 vs. North Texas
Homecoming Festivities: On the night before the game, the WAVE '13 party features a pep rally and concert on campus by Deacon John and the Ivories. The concert is followed by fireworks. There's also the Helluva Hullabaloo Auction that night, the biggest fundraiser for Tulane Athletics. On the day of the game, tailgating beings at the Mercedes-Benz Superdome at 11 a.m. with more food and more music.
Coach: Curtis Johnson
Players to Watch: QB Nick Montana (son of former 49ers QB and NFL Hall of Famer Joe Montana), NT Chris Davenport, WRs Ryan Grant and Xavier Rush, DB Darion Monroe
Biggest Rivals: In the old days, it was LSU. For now, it's probably Conference USA opponent Southern Miss. But for the 2014-15 season, Tulane football will move to the Big East. It remains to be seen which team in their new home will emerge as their rival.

---
UNIVERSITY OF LOUISIANA-MONROE
---
Homecoming: Oct. 26 vs. Georgia State
Homecoming Festivities: Each year, the ULM baseball team plays an intra-squad game called the Blood Series. The losing team donates blood. Student events include a water-ski show and the Miss(ter) USA Pageant, where brave ULM gents put on wigs and evening dresses and strut their stuff for the crowds. There's also a block party and an alumni softball game. This year's homecoming game will also be the season's Wear Pink game, with fans wearing pick to honor Breast Cancer Awareness Month.
Coach: Todd Berry
Players to Look Out For: QB Kolton Browning, NT Kentarius Caldwell, WR Je'Ron Hamm, S Isaiah Newsome, OL Joseph Treadwell
Biggest Rivals: ULM plays an annual rivalry game against Louisiana-Lafayette called The Battle of the Bayou with the winner receiving a wooden boot-shaped trophy. ULM also has a long rivalry with Arkansas State. The two schools shared the "Indians" nickname until the NCAA banned the moniker. But the rivalry dating back to 1959 still lives on.