Over the River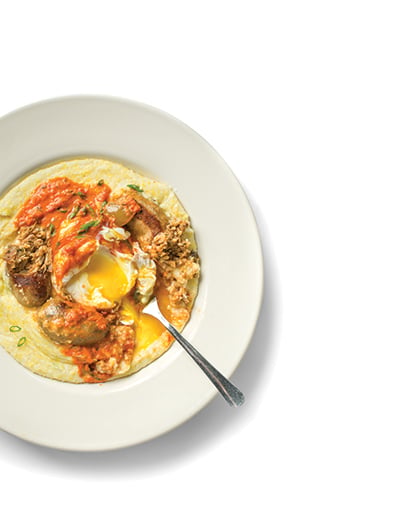 Accessible via a ferry ride across the Mississippi River from the foot of Canal Street in New Orleans, peaceful, historic Algiers Point, a.k.a." The Point," is a walkable neighborhood with plenty to do and see. Predated in age only by the French Quarter, Algiers was part of the land grant given to New Orleans at its founding in 1719.
By 1911, 36 music and dance halls brought the nights to life with performances by the likes of Oscar "Papa" Celestine, "Kid" Thomas Valentine and Elizabeth "Memphis Minnie" Douglas, who lived in the area. Today the neighborhood remains popular among artists, writers and musicians and the dissolution of the riverfront industrial trade has given way to three miles of unencumbered access to the river levee, affording spectacular views of the city, memorable sunsets and romantic strolls. Frequent festivals and open-air concerts are offered on both the levee and at the Algiers Ferry Landing.
Colorful, impeccably restored Victorian cottages, lush gardens and community parks line streets shaded by mature trees and former theaters and dance halls have been replaced by galleries, specialty stores, popular pubs and restaurants.
Many residents on The Point begin their days at Tout de Suite, a popular corner-front coffee bar and café located two blacks from the ferry landing and across from a verdant park. Here, the bare wood walls are lined with works from local artists and the breakfast and lunch menus offers creative organic fare with a focus on local ingredients and both indoor and outdoor sidewalk seating.
Breakfast options include the Atchafalaya (crawfish etouffee over creamy stone-ground grits with two eggs) and the Poche (smoked Cajun boudin, two eggs and creamy sauce piquant over grits). For lunch there is an assortment of soups, salads, sandwiches and a daily quiche. The classic Croque Monsieur tops brioche with smoked ham and Gruyére cheese blanketed with creamy Béchamel sauce that's bronzed under the broiler. The rotisserie chicken salad with apple wood smoked bacon is also offered as a club sandwich with tarragon mayonnaise. For the wheat Baguette au Fromage Brie, goat and Gruyére cheeses are broiled to melt-y perfection then topped with zesty arugula and cherry tomatoes.
The riverfront Old Point Bar has a bohemian air. The walls are covered in license plates and old bobblehead figures, and an old military police sign forms the backdrop behind the bandstand where live music is offered every night and on weekend afternoons.
The feeling is warm, welcoming and lived-in. There's a huge assortment of beers, many of them regional, on tap and no one is a stranger for more than a minute.
A couple of blocks way the Crown & Anchor Pub bills itself as New Orleans' only authentic English pub. There is an extensive selection of draught beer, single malt scotch, wine, mixed drinks and bottled beer. The Thursday night pub quiz and darts are popular attractions. The vibe is mellow and the place is decked in vintage decor.
Casa Pelican B&B and Cooking School | 712 Pelican Ave. Algiers | 504-210-5011 | casapelicanneworleans.com
Old Point Bar | 545 Patterson St. Algiers | 504-364-0950 | oldpointbarnola.com
Crown & Anchor English Pub | 200 Pelican Ave. Algiers | 504-227-1007 | crownandanchor.pub
Tout de Suite Cafe | 347 Verret St. Algiers | 504-362-2264 | toutdesuitcafe.com
---
GOOD BETS
If you are thinking of making a night or a weekend stay on The Point there are several bed and breakfasts from which to choose. A favorite is Casa Pelican, which also offers casual, relaxed cooking classes. Classes of no more than six at a time are as hands-on-or off as participants want them to be. Subjects include Cajun and Creole Basics, Louisiana Seafood, New Orleans Jazz Brunch and Entertaining like a Pro!
---