Passion in Action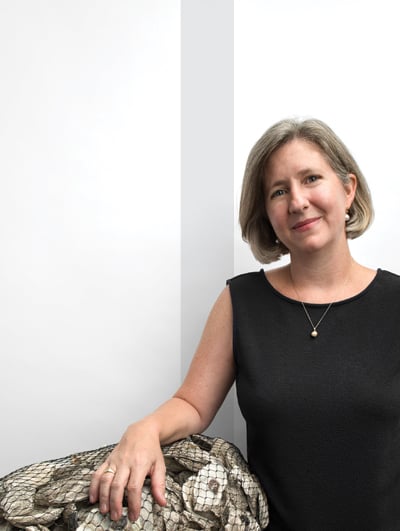 The ocean fascinated Kimberly Reyher at an early age, and that unshakable hold has led to her life's calling.
Reyher is the executive director of New Orleans-based Coalition to Restore Coastal Louisiana, which works to respond to the ongoing issue of coastal erosion. Reyher has long been fascinated with humans' ability to impact the environment — for better or worse.
"We, in the most collective sense, crashed the north Atlantic cod fishery," Reyher says. "We drained the Aral Sea. We dried up the Colorado River in the U.S. and the Yellow River in China. Humans have the power to change natural systems in unimaginable ways. Thankfully, we also have the power to restore natural systems, at least some of them. We know enough to be able to make better decisions going forward. We need to do that."
Reyher, who is originally from Florida, moved to New Orleans in 2011 after her husband received an assignment to lead the Navy ROTC at Tulane University. She previously served as fisheries program director for the World Wildlife Fund, where her work was globally focused. Now back on the Gulf Coast, she relishes the opportunity to make an impact locally.
"We need to act with urgency," Reyher says. "Louisiana is slipping into the Gulf of Mexico — while we go about our daily lives and celebrate Mardi Gras each year. We live on a river delta that is sinking and the water is rising. We're losing our rich wetlands — and the bounty and storm protection they provide us. In this time of drawing lines between parties and people, this issue brings people together. Coastal land loss is a threat to all who live in and love Louisiana. It isn't political. It is existential. Very simply: Do you want to live here into the future? If so, you should be calling for bold action to restore our coast."
---
Q&A
Top hidden gem in Louisiana: Bilingual education. My young children attend a French immersion charter school.
Favorite Louisiana restaurant: Urban South Brewery. Artful, fun and surprisingly family friendly.
Favorite place to take your kids: The Audubon Zoo. Wonderful place. A gem of our city with a talented and dedicated staff.
---