Pelican Briefs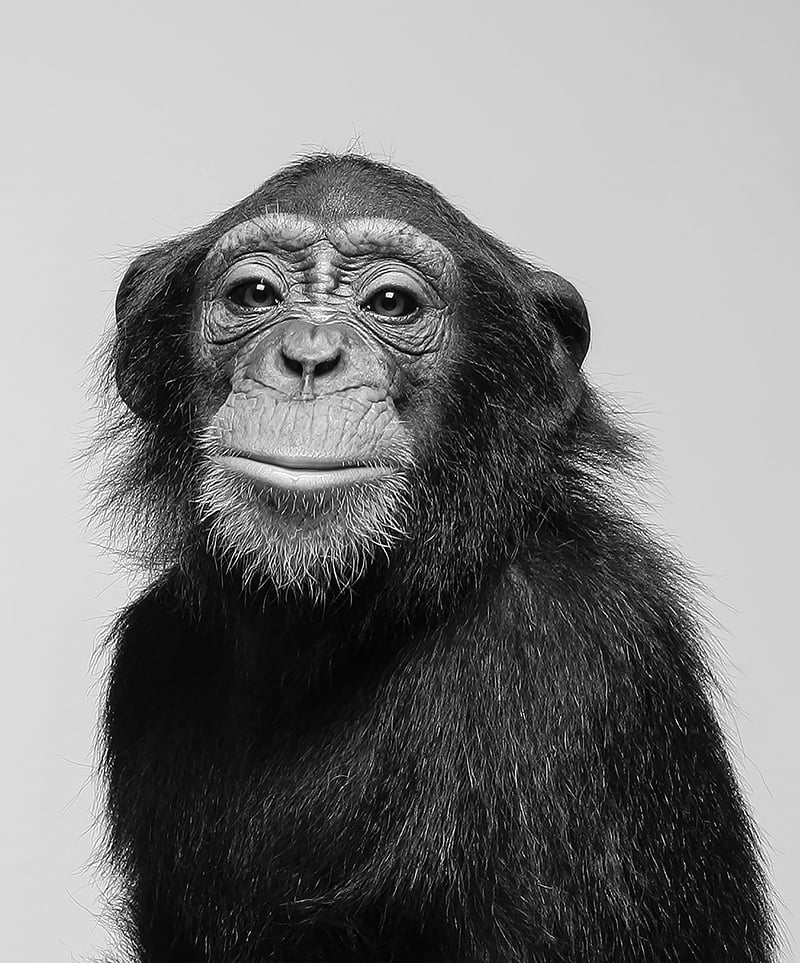 KEITHVILLE
Expansion Underway for Refuge
They react with indignation, laugh like us, wage war, they are selective at choosing friendships and their ability to remember numbers on a screen at age 5 is considerably higher than adult humans. When it's hot, they enjoy sugar-free popsicles in the shade at the 200-acre Chimp Haven, located 30 minutes from Shreveport. The largest sanctuary for chimps in the world, it is slated for completion this summer, thanks to a recent anonymous $1 million gift following a $10 million donation from the Walter Family Foundation for habitat expansion. More than 270 chimps are enjoying their retirement here after being rescued from biomedical research; 200 are still waiting. Visitors will have a rare chance to experience the chimps first-hand during Chimpanzee Discovery Days (Oct. 19 and Nov. 16). Internships are available for those who want to get more involved. (chimphaven.org)
---
LAFAYETTE
Whirlybirds are Coming
Gov. John Bel Edwards and CEO Andreas Lowenstein of Kopter Group AG announced the Switzerland-based helicopter maker will assemble its new SH09 helicopter in Lafayette for customers throughout the Americas, resulting in more than 275 new jobs. It will serve as the U.S. headquarters for final assembly and customization (verticalmag.com; marenco-swisshelicopter.ch).
---
NEW IBERIA
Modern Inspirations
The Louisiana Architecture Foundation is partnering with the Iberia Cultural Resources Association to showcase an eclectic selection of mid-50s to early-70s modern-styled homes in New Iberia. The self-guided June 1 tour includes six open homes and a modern-styled church (Bayou Teche Museum; eventbrite.com/e/new-Iberia-modern-house-tour-tickets).
---
BROUSSARD
Jazz Great is Flying Home
Broussard is kicking off a new downtown revitalization plan with a new four-story condominium called The Sax, inspired by the late local saxophone player, Jean-Baptiste "Illinois" Jacquet. A substantial statue of Jacquet (best remembered for his solo on "Flying Home") will be mounted in the courtyard with music filling the air 24/7. The first jazz musician to be an artist-in-residence at Harvard University, the legendary composer played with Cab Calloway's Orchestra in Lena Horne's movie "Stormy Weather." Groundbreaking is set for July.
---
NEW ORLEANS
Bringing Back the Roar
After six years without any lions, the Audubon Zoo has acquired four with hopes for cubs, thanks to a $5 million grant from Joy and Donald "Boysie" Bollinger that fully covers the cost of their new habitat. Arnold weighs 450 pounds and sisters Nia, Zuri and Kali weigh around 300 pounds each. Their new home is designed with a replica of an abandoned 1920s-era train station. It is the largest single gift the zoo has ever received from an individual or family.
---
MAURICE, BATON ROUGE
Get it While it's Hot
If you crave those delicious deboned stuffed chickens, bacon-wrapped duck breasts, turduckens, crawfish hot tamales, alligator dip and rice dressing stock from the legendary Hebert's Meat Market in Maurice, check out the new Hebert's Specialty Meats (7949 Jefferson Highway) in Baton Rouge. The new focus is the addition of tables and booths for dining at the market (hebertsmeats.com).
---
LAKE CHARLES
Lucrative Terminal Underway
Pipeline giants Energy Transfer Partners and Shell signed a new agreement that takes steps toward building a multibillion-dollar liquefied natural gas export terminal in Lake Charles. It outlines the terms of a deal involving 5,000 construction jobs and 200 full-time positions when fully operational. The objective is to have an operated LNG export position on the Gulf Coast by the time global supply is expected to tighten in the mid-2020's.
---
HOUMA, ALEXANDRIA, NEW ORLEANS, LAFAYETTE, LAKE CHARLES, BATON ROUGE, WEST MONROE, SHREVEPORT, MADISONVILLE
Almost There
A major breakthrough in Louisiana's medical marijuana program may mean patients may be able to access the long-awaited medicine sometime this summer. Commissioner of Agriculture Mike Strain said the LSU Ag Center and its private partner GB Sciences can finally move forward with full production at its main facility in Baton Rouge. Once a random sample in the agency's lab passes the testing it will be ready for distribution through the 9 designated pharmacies: H&W Drugstore (New Orleans), Capitol Wellness Solutions (Baton Rouge), Green Leaf Dispensary (Houma), The Apothecary (Lafayette), Medicis (Lake Charles), The Medicine Cabinet Pharmacy (Alexandria), Hope Pharmacy (Shreveport), Delta Medmar (West Monroe) and Willow Pharmacy (Madisonville).
---
LAKE CHARLES
Downtown at Sundown 2019
Recurring weekly on Fridays May 17-June 7, the free annual concert series Downtown at Sundown (1001 Ryan St.) features Cajun, zydeco, swamp pop and classic rock along with different regional artists for each concert, plus food booths, tabletop galleries, art sales and kid's activities. The street fair format brings thousands of visitors to Ryan Street to benefit literacy.
---
NEW ORLEANS
New Housing for Med Students
In an effort to provide more modern and affordable housing options to the thousands studying medicine and nursing at 6 local health science schools in New Orleans, LSU is moving forward with a new $100 million mid-city housing complex for med students. Designed to enhance campus life, it's the first student housing to be built for New Orleans-based LSU students in more than 50 years. Pending approvals, the dorm-style building will occupy a block at S. Galvez and Poydras streets new I-10.
---
BOSSIER CITY
From Fallen Trees to Art
Boomtown Casino, Eagle Distributing, 1800 Prime and Bossier City present WAM (Wine, Art & Music) featuring the exhibit "Art Burned" with works by third-generation acclaimed wood carver Kimberly Gable May 8 at 1800 Prime Steakhouse, 300 Riverside Drive. The quarterly event includes wine tastings, food pairings and live music (bossierarts.org or call 318-741-8310).
---