Pelican Briefs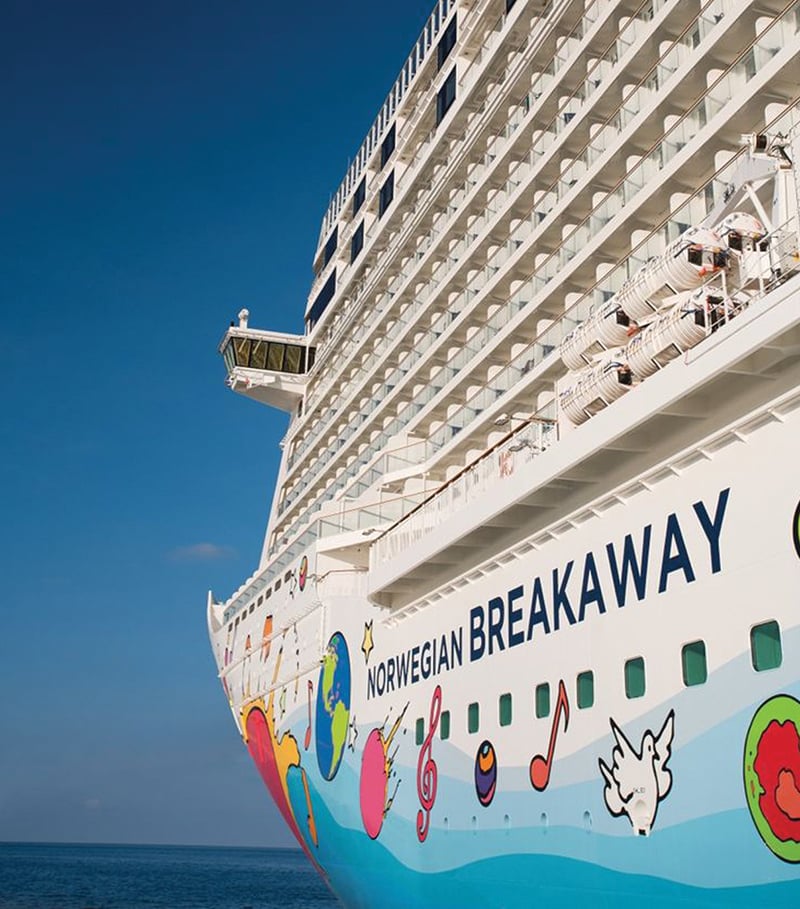 New Orleans
Cruising the Caribbean
One of the world's biggest cruise ships is heading to the Crescent City in 2018. Norwegian Cruise line's 145,655-ton, 4,000-passenger Norwegian Breakaway will reposition to New Orleans from the Baltic this summer. It is the largest cruise ship the Port of New Orleans has ever docked. The Breakaway will remain until April 2019 for a series of cruises to Mexico, Jamaica, Grand Cayman, Honduras and Belize.
New Orleans
Hi Ho Pie, Carnival Love
Not to be missed is the zany, artistic 900-member Intergalactic Krewe of Chewbacchus, a satirical Sci-Fi parade named for "Star Wars" movies. There's a new, improved parade route when it rolls on Saturday evening, Feb. 3 in the Faubourg Marigny. Acclaimed Chef Nick Giles (four-time Gold and Bronze Medal winner for NOWFE, Food Network celeb and the former exec chef of Bombay Club) has created a new Chewbacchus dessert, the "Wookiee Pie," a seductive chocolate and peanut butter indulgence served at Fry and Pie in the Hi-Ho Lounge (2239 St. Claude Ave., fryandpie.com), located on the parade route.
Lafayette, Slidell
Parade Alerts
The traditional "kick-off" Mardi Gras parade in Lafayette won't be rolling on Friday night (Feb. 9). Instead, it has been moved to Monday night (Feb. 12) and immediately follows the Queen's Parade. In Slidell, a third evening parade has been introduced. The 550-member Krewe of Poseidon (the largest krewe on the Northshore) rolls Jan. 27.
Baton Rouge
Want to Run for Office?
Emerge Louisiana, a state affiliate of Emerge America, recently announced its inaugural Board of Directors and first Executive Director, Melanie Oubre. It is the premier training program for Democratic women who are interested in all levels of elective office in Louisiana. Training begins in late January for the Class of 2018, and includes over 70 hours of campaign training. Interested? Apply at emergeamerica.org/emergeLA or contact melanie@emergelouisiana.org.
Atchafalaya Basin, Lafayette
Traffic, Trucks and Troopers, Oh My!
Drivers traveling along the Atchafalaya Basin Bridge towards Lafayette have been encountering big utility trucks, narrowing lanes, orange cones galore and traffic slow-downs. Construction is expected to last another two years. But the $300 million project is expanding the four lane-highway into six lanes. Beware of the new 60 mph speed limit (from 70 mph) along that 18-mile stretch, because state troopers are on the look out.
Baton Rouge
Top Honors
Gov. John Bel Edwards was among eight prominent LSU alumni recently inducted into the LSU Military Hall of Fame. Inductees included retired U.S. Air Force Brig. Gen. Bob L. Efferson of Austin, the late Willis W. Gayle of Lake Charles, the late U.S. Army Col. Richard J. Keller of Hahnville, the late U.S. Marine Corps Cpl. Germaine C. Laville of Plaquemine, O. Fred Loy of Baton Rouge, U.S. Marine Corps Maj. Ian H. "Sniffer" Rowe, and Charles Ray Smith of New Roads. They were honored at the President's Reception and LSU Salutes dinner, and were also recognized during pre-game activities at the LSU vs. Arkansas football game at Tiger Stadium.
---
Leaders in the arts
lake charles
Mayor Nic Hunter presented awards to arts community leaders during the annual Mayor's Arts Awards in Lake Charles. Recipients included Devin Morgan, exhibit coordinator at the Imperial Calcasieu Museum, who received the Keystone Award; local historian and author Adley Cormier was given the Citizen of the Humanities award; Danny Allain was recognized as the Artist of the Year; Sowela graphic design instructor Darrell Buck received the Arts Educator of the Year Award; and the Citizen of the Arts award was presented to Patricia Prudhomme for her growth of McNeese's Banners Series since 2012.