Pelican Briefs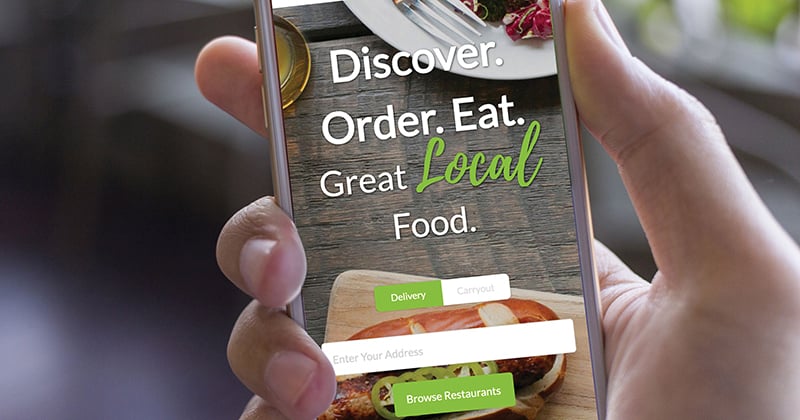 Houma, Thibodaux, Lafayette
Delectable Deliveries
Billionaire Tilman Fertitta, owner of the Houston Rockets, Golden Nugget Casino, Landry's and 50 other restaurant brands, has agreed to buy the food delivery startup Waitr that originated in Lake Charles for $308 million. He is paying Waitr's backers, which includes Drew Brees, more than $50 million in cash in a deal that is also bringing the food delivery company public. Waitr will trade on Nasdaq after the deal closes later this year. In May, Waitr partnered with Drew Brees to surprise a Who Dat customer with a meal delivered by Brees himself. Waitr recently expanded to Houma and Thibodaux and now boasts a second Louisiana office in Lafayette, with services to nearly 200 Southeastern cities (including New Orleans, Lafayette, Baton Rouge, Shreveport, Alexandria and Monroe). Waitr typically hires around 200 delivery drivers for each market (inquiries: waitrapp.com/become-a-driver).
Bringing Back the Blades
Louisiana lawmakers have voted on the state's little-known switchblade ban, which has long prohibited the ownership, possession or use of switchblades (automatic-open knives) except for police use. The ban has officially been lifted, so go ahead and find that dusty old switchblade and practice your gangster moves while watching classics like "West Side Story" or "The Delinquents" on Netflix.
Cyber Geeks Needed
Baton Rouge, New Orleans, Monroe
Cybersecurity firm Twistlock announced it will establish its new Global Solutions Engineering Center in Baton Rouge, offering average annual salaries of $90,000. This is the fifth global office for the fast-growing, cutting-edge tech company based in Portland (twistlock.com; opportunitylouisiana.com). There's a growing base of cloud jobs available in Louisiana, with the new IBM in Baton Rouge (ibmlouisiana.com), the DXC job center in New Orleans (glassdoor.com), and the CenturyLink headquarters in Monroe (jobs.centurylink.com/key/Monroe-la).
Vidalia
Making Batteries for Electric Cars
The Australian-based Syrah Resources company has selected a Vidalia site as the preferred location for its $25 million capital investment to develop a graphite processing facility in Louisiana, with room for future expansion in Concordia Parish. Materials for batteries in electric vehicles will be produced. Syrah initiates natural graphite from its flagship Balama Operations (in Mozambique), and is expected to be the largest producer of graphite globally (syrahresources.com.au/spherical-graphite-project).
Writers, Claim that Cash
Aug. 15 is the deadline for entries for the prestigious 12th annual Ernest J. Gaines Award for Literary Excellence. Designed to honor outstanding literary work from rising African-American authors, the Gaines Award heralds outstanding fiction (novels or short story collections) published in 2018; galleys for 2018 publications are also accepted. The award includes a $10,000 cash prize. Info on criteria is available at ernestjgaines-award.org.
Sunset
Voilà le Frottoir
Visitors to St. Landry Parish can now see a giant replica of an original Willie Landry frottoir (rubboard) that was built to promote Sunset as the "Rubboard Capitol of the World." The huge frottoir was ceremoniously unveiled May 22 at the corner of Duffy and Napoleon Avenues. Landry was working as a Port Arthur metal fabricator in 1946 when he met Clifton Chenier with his brother, Cleveland (strumming a hand-held washboard with bottle openers). After sketching a new rubboard design in the dirt, Clifton asked Landry, "Can you make one like that?" Landry's original design is still popular among many celebs (including Cyril Nevil, Terrance Simien, superstar Rihanna) who purchased their custom rubboards from Landry's son, Tee Don Landry, owner of the Key of Z Rubboards in Sunset (Tip: You can buy one of his miniature rubboards as a gift; kofzrubboards.com).
Alexandria
A Leader Arrives
LSU of Alexandria has named Dr. John Rowan as its new provost and vice chancellor for Academic Affairs starting Aug. 1. He comes to LSUA from Purdue University Northwest, where he served as the founding dean of the Honor's College.