Pelican Briefs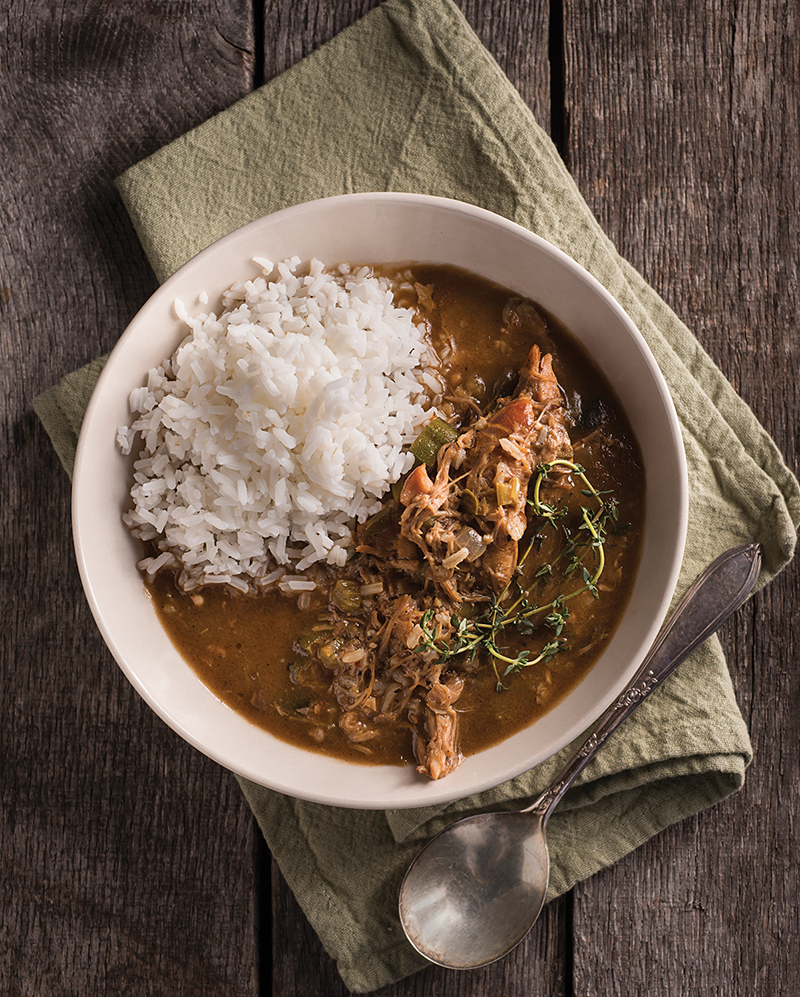 Lafourche, Jefferson, Iberia
Gumbo Galore
Gumbo festival fans are facing a delectable dilemma in October. The Louisiana Gumbo Festival of Chackbay is held in Lafourche Parish Oct. 12-14 (lagumbofest.com) on the very same weekend as Bridge City's World-Famous Gumbo Festival (bridgecitygumbofestival.org) in Jefferson Parish on October 12-14, in addition to the World Championship Gumbo Cook-off, held Oct. 13-14 in New Iberia. What's a roux fan to do?
---
Lake Charles, Shreveport
Fly Away
The Lake Charles Regional Airport (flylakecharles.com) is being awarded $3.9 million in infrastructure grants by the Federal Aviation Administration, as part of the $3.18 billion Airport Improvement Program funding for projects throughout the U.S. The Shreveport Regional Airport (flyshreveport.com) announced it will receive a $300,000 award as a Small Community Air Service Development grant to help improve its airline service. Western Global Airlines is establishing an aircraft maintenance facility at Shreveport Regional Airport, creating more than 475 direct and indirect new jobs.
---
Lafayette, Baton Rouge
50 Years, 50 Artists
More than 50 Louisiana artists and craftsmen pay tribute to the 50th anniversary of CODOFIL with exhibits at Vermilionville (vermilionville.org) in Lafayette through September 21, and at the Rural Life Museum (lsu.rurallife) in Baton Rouge through October 29.
---
Broussard
Playful Raging, Splatter Therapy
All the Rage, located at 201 Albertson Parkway in Broussard, is Acadiana's first rage room. Inspired by trending escape rooms, it is designed as a safe (and oddly therapeutic) stress reliever that allows guests to break everything from dishes to printers, glassware, TVs and beyond. You can even bring your own objects to break. Suit up with protective gear, bring your own music and hook up to a Bluetooth speaker to rock out as you rage. Splatter rooms (where participants can throw paint) and paint party packages are also available (alltherage-room.com).
---
Houston
Cajun Navy Honored
Artist Larry Crawford is painting a mural honoring Hurricane Harvey heroes from Louisiana's Cajun Navy and other first responders. The mural is located in Houston's Westchase District along the Brays Bayou Connector Trail.
---
Greater Baton Rouge
Get Grant Bucks
The Performing Arts Readiness (PAR) project is offering grants to 40 performing arts organizations for the creation of institutional emergency preparedness, or Continuity of Operations (COOP), plans. The Arts Council of Greater Baton Rouge supports arts programs in 11 parishes. Final application deadline is Nov. 15 (artsbr.org/grants).
---
New Iberia
Big Hair, Sequined Tiaras
Fans of the legendary Sweet Potato Queens (cookbooks, big hat brunches and roller blade parades) should head to New Iberia to see the utterly bodacious Berry Queens (founded by an original Sweet Potato Queen) marching down New Iberia's Main Street in royal garb with tall wigs and sequined tiaras during the Candy Toss parade that kicks off the 77th annual Louisiana Sugar Cane Festival, Sept. 26-30 (hisugar.org). Riders on floats and bedazzled golf carts toss 6,000 pounds of candy to the crowds (reflecting the 6,000 Sweet Potato Queen chapters worldwide). Now available: New Iberia's Historic District Pass that features newly combined discounts for top attractions (iberiatravel.com).
---