PERUSING THE MAGAZINE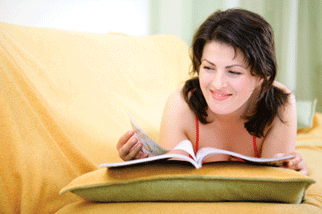 Today I read my first issue of Louisiana Life and was so satisfied and enlightened I felt compelled to send in feedback as asked by the "What Are You Thinking?" segment. As I perused each page with enthusiasm, curiosity and a love for my state compelled me to turn each page, and I was not disappointed. My excitement came from these three areas so wonderfully represented: geography, simplicity and genuineness.
I was so pleased to see other places talked about and celebrated besides New Orleans and Baton Rouge. Don't get me wrong; those are great cities. Yet with huge diversified populations, they are easy to write about. Both cities are home to the arts, theater, recreation, folk artists, musicians and just about anything else under the sun. However, the unknown things in other cities are harder to write about. After all, who knew (besides the locals) the small town of Lacassine may be awarded a second Louisiana cotton mill or that the histories of Alexandria and Pineville could be so interesting? Or that the small town of Kinder can now boast that its golf course is home to one of "Louisiana's 10 Most Adventurous Golf Course Holes," according to Kent J. Landry. Then came the "Easy Rider" story about another hole-in-the-wall joint nobody has ever heard of. I loved it!
Simplicity: It's a four-syllable word that means "simple" or "easy." The ease of the page layouts, the simple way the pictures complemented the articles and the ease of each author's writing only added to the appeal. Even the advertisements within the pages seemed to be suited for the average person and not catered to "society" people living in a penthouse in New Orleans who shop for a $10,000 sofa or a $20,000 diamond ring like ads in other publications. The magazine seemed entirely fit for plain country folks, except of course for the "fancy" breakfast photos by Eugenia Uhl, which still have my mouth watering.
Lastly comes genuineness. The article titled "Rednecks and Fly-Fishing" by Pete Cooper Jr. had me smiling through the entire read. I smiled because I could relate to the redneck jargon. Another "real" story was about Meredith Graf, a ninth-grader from New Orleans. Her story is inspiring. Furthermore, any of us can relate to the Rural Life column "Katrina in the Country" by Melissa Bienvenu, no matter where we were during Katrina (or Rita).
So, in closing, I'd like to again say how much I appreciate finding a publication true to its title of Louisiana Life. I look forward to many more issues and stories about the rest of us who live in the best state in the union.
Sherry Perkins
DeRidder
Editor's reply: Thank you, Ms. Perkins. We have always been sensitive to being geographically diverse with our coverage. We just hope that people realize, as they sit in front of their laptops, the important roles that magazines still play.