plantation country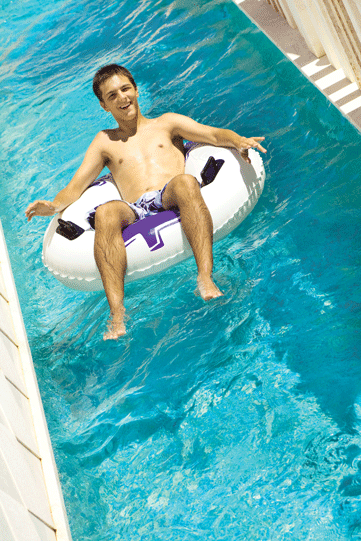 Plantation Country, nestled in southeastern Louisiana, is noted for gracious mansions that illustrate what life was like when cotton was king. But there is more than past glory in this region; it's home to friendly small towns, high-tech research and medical centers and many places to enjoy the outdoors.
Those who choose Plantation Country as a retirement destination will find a wide selection of hometowns, including big cities such as Baton Rouge and charming small towns such as St. Francisville or New Roads. And you'll always have lots to do when family and friends come to visit.
Here's a sampler of the pleasures that await you in Plantation Country.
Historic Homes –– Cotton and sugar planters built magnificent houses, such as Nottoway, Oak Alley, the Myrtles, Laura, Houmas House and many others, along the River Road. Today, many are open for tours, and some are bed-and-breakfast inns where you can dine in the lavish style of yesteryear.
Baton Rouge –– The state's capital is home to Louisiana State University and Southern University, the historic Old State Capitol and the Louisiana Art & Science Museum and Rene W. Pennington Planetarium. Kids and grandkids will enjoy the splashy slides and fast rides at Blue Bayou Water Park and Dixie Landin' Amusement Park. You can take in a play or concert at the Baton Rouge River Center, stroll through Spanish Town and do some shopping at the Mall of Louisiana. Baton Rouge contains many fine medical institutions, such as the Mary Bird Perkins Cancer Center, that provide cutting-edge treatment. The Pennington Biomedical Research Center is world-famous for its high-tech research seeking the causes and cures of diabetes, cancer, obesity and other health problems.
St. Francisville and New Roads –– These two lovely towns are meccas for those who enjoy shopping for antiques, sampling Louisiana's famous cuisine and just relaxing on the front porch of a bed-and-breakfast. Don't miss Afton Villa Gardens in St. Francisville. In New Roads, enjoy the fishing on the False River, a sparkling ox-bow lake.
Donaldsonville –– Take a short drive from Baton Rouge to Donaldsonville, and enjoy some local seafood at chef John Folse's Lafitte's Landing Restaurant at Bittersweet Plantation. The town is also home to the River Road African American Museum and Gallery.
Tunica Hills Wildlife Management Area –– Almost 6,000 acres of natural beauty await you at this wildlife-management area in West Feliciana Parish, northwest of St. Francisville. Enjoy hunting, bird-watching, hiking, horseback-riding and wildlife photography. A nature trail and three hiking trails give you ample opportunity to see deer, turkeys, squirrels, rabbits and a variety of birds.
Tickfaw State Park –– Spend the night at a campsite or in a deluxe cabin in this beautiful state park located in Springfield. Trails and boardwalks give you a chance to get up close with nature. Best of all, admission is free
to those 62 years old and older (as it is at all Louisiana state parks), and there are camp- and cabin-rental discounts for seniors.
Audubon State Historic Site –– Bird artist John James Audubon once sketched at the almost-200-year-old Oakley House, now a museum at this state historic site. The home is furnished in the late Federal Period (1790-1830). The site also includes formal gardens and two slave cabins. As with state parks, admission to state historic sites in Louisiana is free to those 62 and older.
Carter Plantation –– If you like golf, you'll love Carter Plantation, an 18-hole, par 72 course that belongs to Louisiana's Audubon Golf Trail. The course plays through live oaks, cypress wetlands and upland pine forests.
Living Options –– Plantation Country can satisfy just about every housing preference, from a country home on acreage to a trendy city loft. There are also a number of independent and assisted living facilities. Those
who seek a cozy small-town atmosphere might enjoy Prairieville, White Castle or one of the region's other
friendly communities.