Plaquemines Parish Seafood Festival Queen, Catherine Blondiau, will join Festival Queens from Louisiana to Ride in the Rose Bowl parade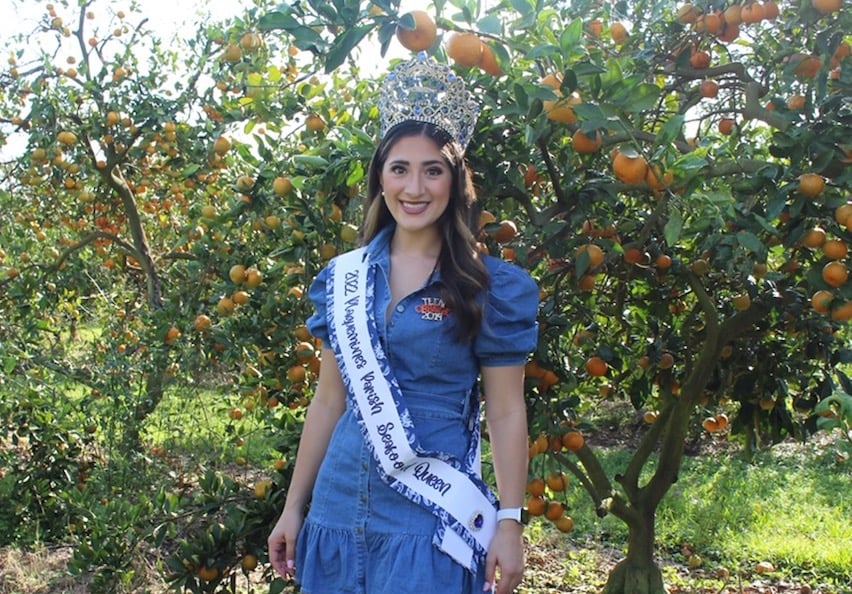 BELLE CHASSE, La (oress rekease) – The Plaquemines Parish Seafood Festival queen, Catherine Blondiau, will represent Plaquemines Parish and Louisiana along with 19 other festival queens in the Rose Bowl Parade in Pasadena, Calif., on Jan. 2, 2023, to promote Louisiana tourism.
"It's an honor to represent Plaquemines Parish, the Seafood Festival and the hardworking fishermen of our parish at such a prestigious event," said Catherine Blondiau. "I am excited to ride on the Louisiana Office of Tourism's float proudly wearing the Plaquemines Parish Seafood Queen crown and getting to experience this with 19 other festival queens from around the state.
Lt. Governor Billy Nungesser organized the effort to promote state tourism, which includes an extravagant new float that will depict a Louisiana icon—the paddle-wheeler or riverboat. Country music artist and Female Vocalist of the Year Lainey Wilson will perform mid-parade for millions of viewers. The twenty Louisiana festival queens will serve as state ambassadors on the float.
The paddle-wheeler float is the Louisiana Office of Tourism's entry in the 134th annual Rose Parade. Like all Rose Parade floats, it will be decorated with live flowers and foliage. The float is the state's second entry into the parade and is expected to reach a global viewing audience.