Preservation Hall to Open History of Black Performance Photo Exhibit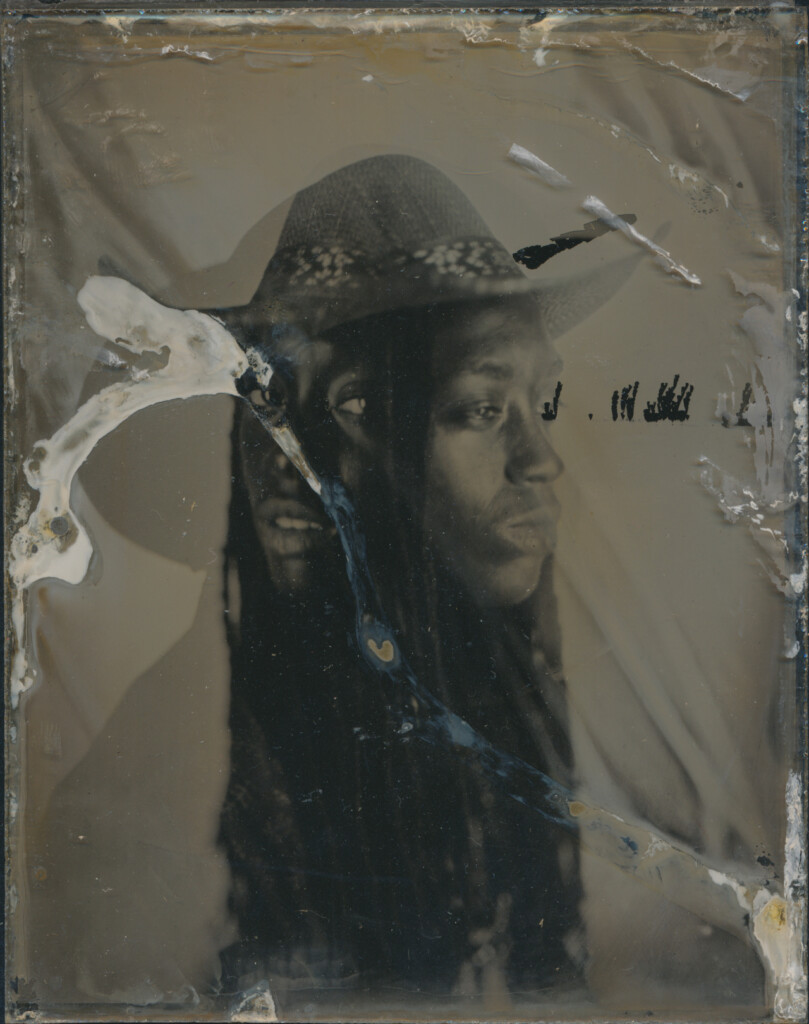 NEW ORLEANS (press release) – Preservation Hall Foundation announced Presence and Precarity: A Louisiana Fairytale, an exhibit featuring never-before-seen archival items alongside original photography works, is set to open to the public at 11 a.m. CDT on Sunday, April 30, inside Preservation Hall. Guest-curated by Nic[o] Brierre Aziz, the exhibit presents the works of Felicita Felli Maynard and Adam Davis in collaboration with a third "artist"—the archives of Preservation Hall, and the long history of Black performance that has unfolded at 726 St. Peter St. Intentionally blending archives, artifacts and contemporary works, the exhibit gives viewers the opportunity to reflect on the ways in which we tell stories about our ancestors and about Black music in the City of New Orleans.
"New Orleans is the most African and Caribbean rooted city in the United States and thus one of the most culturally layered cities in the world. The city has always been a nexus for Black vitality and resistance – whether through slavery, music or contemporary artistic expression," Aziz stated. "I therefore think an exhibit such as this exploring the facets of 'Black performance,' within such a world renowned space as Preservation Hall, is so monumental."
The exhibit is free for public viewing on the following Sundays in April, May and June from 11 a.m. to 2 p.m.:
April 30
May 7
May 14
May 21
May 28
June 4
June 11
June 18
The Preservation Hall Foundation Archives contain tens of thousands of documents, recordings, instruments, artwork and other historically important artifacts collected by Preservation Hall over more than 60 years. The foundation's goal is to ultimately make this essential collection of materials digitally accessible to researchers, students, and jazz aficionados around the world. Ranging from precious photographs, reels of film, vinyl and more, the Archives tell the story of Preservation Hall, and the musicians who have graced its stage.
This year for the first time, the Preservation Hall Foundation has hired a small team of highly- trained archival and museum specialists including Felicita Felli Maynard who are just beginning the lengthy process of assessing, preserving, researching and digitizing these priceless collections.
The work of artists Felicita Felli Maynard and Adam Davis interrogate and reimagine our notions of history, memory and "the archive." Through their use of early photographic production processes, they question history's shortcomings and silences. Blending the contemporary with a historical aesthetic, their work and this exhibit will provide a portal for viewers to blend past, present and future in a way that creates compulsory reflection and speculation.
"It feels truly fitting and deeply necessary to embark on a collaboration so devoted to the fullness of Black personhood in our archives. The artists, Nic and I are already looking for ways to continue this collaboration and others like it which infuse silences in the archive with life and meaning, with needful public dialogue," said Preservation Hall Foundation Archives Project Manager Kelly Porter. "Doing this work has been transformative and often emotional for all of the collaborating staff — a joy and an honor."
Locals and visitors alike have observed that New Orleans feels simultaneously like one of the most European and most African cities in the United States. The magnitude of that dichotomy flows through the city's many cultural expressions– whether we are talking about the food, the architecture or the music, it is nearly impossible not to be struck by the wonders of the city's cultural abundance. Yet that great abundance also harbors great complexity.
As the nexus of the transatlantic slave trade in the U.S. and the "birthplace of jazz," the ways that Blackness have transformed this city have also dramatically changed the world. Black culture and Black performance in New Orleans have spawned new ways of being across the globe. This exhibition addresses these many complexities, acknowledging that the manner in which we pay reverence to Black culture and culture-bearers in this city must be reimagined powerfully for our times.
For more information on Presence and Precarity: A Louisiana Fairytale and Preservation Hall Foundation's Archives program, visit preshallfoundation.org/archives.