Proof of Passion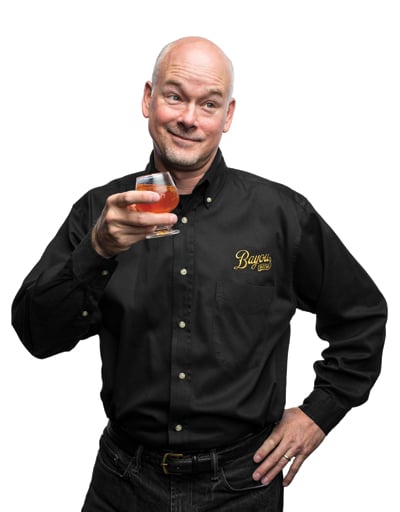 Trey Litel, a native of Lake Charles, founded Louisiana Spirits in 2011 with his brother, Tim, and a close friend, Skip Cortese. The trio is currently producing under the label Bayou Rum out of their Lacassine distillery, and together they hope to put the state on the map for rum.Litel became interested in rum as a brand manager for Bacardi, which he worked for in California, South Carolina, and Florida, before moving on to a similar role with RC Cola. Later, a job with Compaq Computer moved him to Houston.
"While living in Texas, I was spending a lot of time in Louisiana with my brother duck-hunting, which is a passion of ours," Litel says. "One day in the duck blind we started talking about rum and then I just sort of wondered out loud, 'How come with all the sugar cane in Louisiana there's no world-class rum?'"
Litel, who now lives in his native Lake Charles, says that was the genesis of an idea that took five or six years to come to fruition. The Litels' friend Skip Cortese, a Baton Rouge resident, joined the project, and the trio visited distilleries and attended conferences to learn everything they could about making booze.
They built the distillery in 2012 and made their first batches of rum in January 2013.
Bayou Rum utilizes sugar cane sourced entirely from Louisiana, a lot of it growing near the facility in Lacassine as well as Iberia Parish. Cane is milled at M.A. Patout and Sons in Jeanerette, a family-owned and operated manufacturer of raw sugar.
"They share our passion for making rum," Litel says. "We use molasses, and we use raw unrefined sugar that comes straight from the mill to us."
Bayou Rum works with distiller Jeff Murphy and second-generation master blender from Cuba Reiniel Vicente to create a line of four rums that includes a classic aged dark rum, a satsuma rum liqueur flavored with Louisiana satsumas, a silver rum, and a spiced rum. The group has also built their operation into the largest privately-owned rum distillery in the country, complete with distillery tours, a viewing room into the distillery,a tasting bar and gift shop.