'Proudly Pro-Life' supporters honored by New Orleans Right to Life.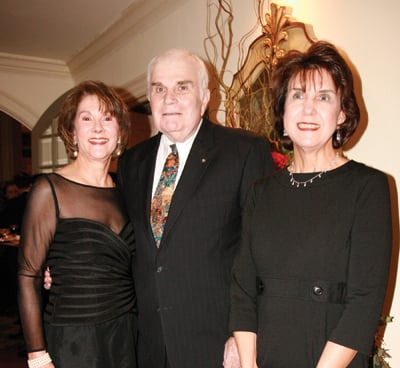 New Orleans Right to Life Educational Foundation held its 14th annual "Proudly Pro-Life Award Dinner" at the beautiful Chateau Country Club in January, where it honored Retired Archbishop Alfred C. Hughes and, posthumously, Mary Jane Capella Silva, for their commitment to the rights of the unborn.
Event co-chairs Linda Abele, Kathleen Benfield, Joey Cleveland Caruso, Colleen Ingraffia, Peg Kenny, Judy Legett Martin, Karen McGoey, Carol Peraino, Sharon Rodi and Robert. E. Winn organized a fabulous evening, honoring Right to Life's work over the past 43 years in advocating for the unborn. Robert E. Winn served as master of ceremonies and gave the opening remarks, and Nik Nickus, president of the Bio-Ethics Defense Fund, a public interest law firm advocating for the human right to life, delivered a keynote speech.
The Proudly Pro-Life Award is bestowed upon members of the community who "exemplify Pro-Life values" and demonstrate a "commitment to the unborn," says Board Member Peg Kenny. "Archbishop Emeritus Hughes was honored … for his outstanding defense of the rights and dignity of the human person." Mary Jane Capella Silva was also posthumously recognized for her dedication as former president of New Orleans Right to Life and President of St. Michael Special School for special needs children. A scholarship was set up in Silva's name for deserving St. Michael students.
Guests were served a delightful meal that featured filet mignon, roasted asparagus and chocolate mousse cake.
Event at a Glance
What: 14th annual "Proudly Pro-Life Award Dinner," benefiting Right to Life
When: Thursday, January 17
Where: Chateau Country Club Riverside