Rayne's Frogs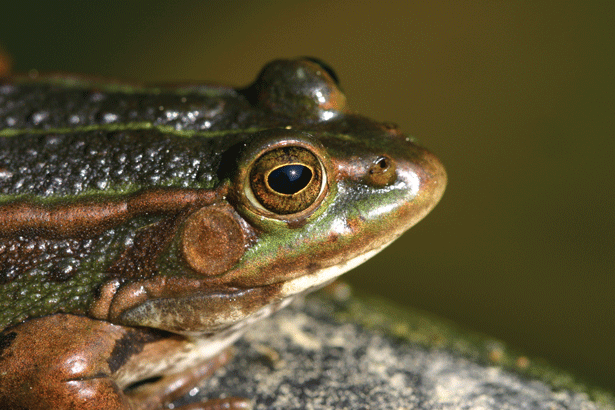 I once stopped in the Acadia Parish town of Rayne to get gas and grab a bite, and I was quickly distracted by something, well, quirky –– a giant metallic statue of a frog wearing a top hat and coattails and saluting an otherwise unremarkable road. Upon further inspection, I learned about Rayne's unofficial mascot.
The town, which claims fewer than 10,000 people, is called the Frog Capital of the World and features a series of frog-centric murals splashed throughout downtown that pay tribute to the four-legged icons. Rayne's main attraction, however, is the annual festival dedicated to its favorite amphibian.
The Rayne Frog Festival, scheduled for Nov. 11 to 14 this year, features carnival rides; more than 60 arts
and crafts booths; country and zydeco music; a parade; and, quirkiest of all, frog-racing and -jumping contests that would make Mark Twain proud.
To participate in a race, the frog must be at least 4 inches from nose to tail and must be either a bullfrog, toad or spring frog. Additionally, every frog must have a name "to avoid frog-calling confusion." One stipulation forbids contestants from feeding frogs Tabasco, a tactic to make them jump farther and faster.
The Frog Fest also features several pageants, including the Mr. and Miss Tadpole Pageant for ages 6 and younger, the Deb Rayne Frog Festival Pageant for ages 7 to 9, a Junior Queen Pageant for ages 10 to 12, a Teen Queen's Pageant for ages 13 to 16 and the Miss Queen Pageant for ages 17 to 23.
Bands scheduled to perform at the Rayne Frog Festival include John Conlee, former American Idol finalist Bucky Covington and Jamie Bergeron & The Kickin' Cajuns. Visit www.raynefrogfestival.com for a complete schedule of events and festival information.