Recipe Pairs Well With Virtual Festivals Acadiens et Créoles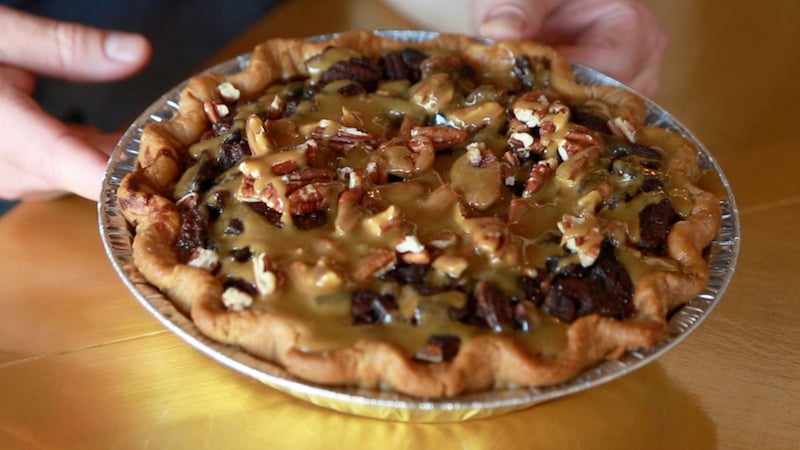 LAFAYETTE, La – Festivals Acadiens et Créoles is going virtual this year, but that doesn't mean you can't add a little something special while celebrating at home.
Acadian Slice sent their "Brown Butta Pecan Pie" recipe to Acadiana Profile ahead of the virtual festival Oct. 16-18.
Brown Butta Pecan
Ingredients:
9″ pie shell, frozen or chilled
1/2 cup butter
3 large eggs
1 cup light brown sugar
1/2 tsp vanilla extract
1/4 tsp salt
1/2 cup Steen's Cane Syrup
2 cups toasted pecans
Directions:
In a small saucepan, heat butter over medium-low heat until dark amber in color – be careful not to burn.
Pour into bowl, scrapping all solids from pan, and allow to cool to room temperature.
Preheat oven to 375 degrees
Whisk together eggs, brown sugar, vanilla and salt until well combined.
Stir cane syrup into cooled butter, then add to egg mixture.
Place pecans into pie shell, leveling with hands.
Pour egg mixture evenly over pecans.
Carefully place pie on parchment or foil-lined sheet pan and place pan in center rack of oven.
Lower temp to 350 degrees.
Bake for 45 minutes to one hour.
Remove pie when cracks appear along outer edge and center still jiggles slightly. (Tent loosely with foil if pecans from the bottom float on top and begin to burn during baking.)
Cool for at least 4 hours before slicing.
Serve with ice cream and more toasted pecans.
Allons manger!