Red Cross Builds Local Partnerships to Foster Disaster Resilience in Terrebonne Parish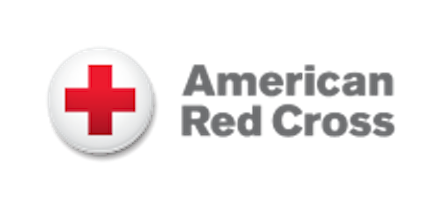 HOUMA, La (press release) –The American Red Cross of Louisiana is pleased to announce a new partnership with Terrebonne General Health System and Terrebonne Churches United Food Bank to help people in Houma coping with the increasing frequency and intensity of climate disasters.
This partnership aims to expand and enhance the services that Terrebonne Churches United Food Bank provides to patients discharged from Terrebonne General Health System. This includes improving access to healthy food for patients and their families including home deliveries. Taken further, this partnership will also help residents remain safely in their homes after disasters, and better equipped to begin and sustain their recovery.
"It's a team effort to help our community become better prepared for and more resilient after disasters, especially as the climate crisis worsens existing societal inequities such as access to nutritious food, health and mental health care, and housing resources," said Dr. Gilda Ebanks, manager of disaster risk reduction with the Louisiana Red Cross. "By joining together with hospitals, food banks and other local organizations at work in Houma, we can make a greater difference in the lives of those we jointly serve."
"For 35 years, the Terrebonne Churches United (TCU) Food Bank has been your hometown foodbank serving this community in times of need," said Lawrence DeHart, executive director of the TCU Food Bank. "We are proud to partner with two other amazing organizations that have provided great care and love for the citizens of our area, on this groundbreaking, one-of-a-kind program."
"We are thrilled to partner with the American Red Cross and the TCU Food Bank to provide our patients much-needed access to healthy food in the wake of disasters," said Phyllis Peoples, president and CEO of Terrebonne General Health System. "Healthy food is an important part of the recovery process, and having these resources readily available will benefit those who need it the most."
This new partnership is part of the national American Red Cross Community Adaptation Program (CAP), which is providing enhanced support in select communities across the country that are at high risk for extreme weather and face socioeconomic challenges. The program focuses on enhancing local nonprofits specializing in health, hunger and housing to strengthen their programs before a disaster and to serve families hit hard by this new increasing state of climate disasters. Louisiana's CAP team is focused on Terrebonne Parish, one of the areas hardest hit by Hurricane Ida in 2021.
The Louisiana Red Cross CAP team includes Dr. Gilda Ebanks, Dr. John Navy and Ryan Sims-Gilkey.
Each year, the Red Cross responds to more than 60,000 disasters across the country by providing food, shelter, emotional support, financial assistance and supplies. Here in Louisiana, the Red Cross responds to a disaster nearly six times a day. Among recent major relief efforts, the Red Cross has responded to winter and spring tornadoes as well as multi-family home fires.