Relief, Found
After struggling with painful lymphedema symptoms for nearly 30 years, Brenda Bohrer finds relief through a new surgical procedure performed in Baton Rouge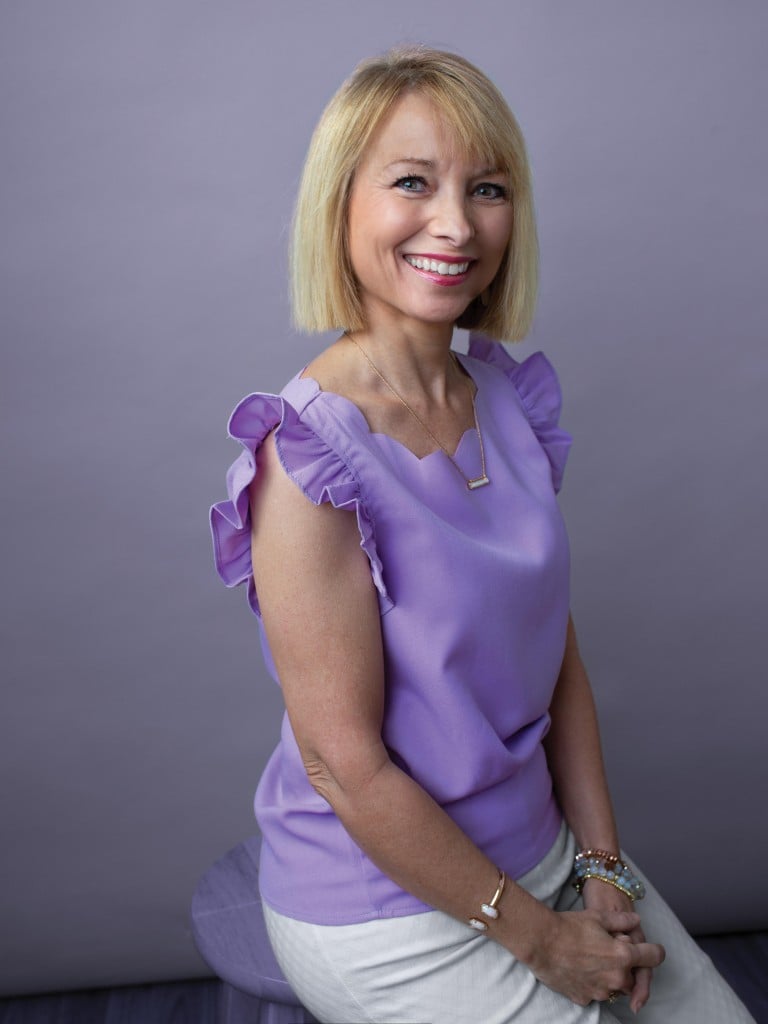 There are so many activities that are a big part of daily life that people take for granted. That is, they take them for granted until one day those activities become painful and difficult to do. Then seemingly simple tasks bring frustration and sadness. For 52-year-old Brenda Bohrer, lymphedema made the ordinary act of standing in line at the grocery store a painful and challenging task. But through suction-assisted protein lipectomy surgery (SAPL), she has seen a dramatically improved quality of life.
The symptoms of lymphedema first showed up for Bohrer when she was 23. She noticed her legs were swelling, but she didn't have the money to do anything about it. A year later, she was working at a hospital as a vocational rehab counselor when one of her legs became noticeably larger than the other. A doctor she worked with sent her to the emergency room. The ER doctors dismissed her, thinking it was simply a bladder infection.
After a while, she went to a vascular doctor. That doctor told her to wear compression socks. But she wasn't instructed on how long she needed to wear them. Her insurance didn't cover them, and they wore out fairly quickly. She couldn't afford new ones. She didn't know compression needed to be maintained.
Eventually, after a series of invasive tests, she was diagnosed with lymphedema. Ten years ago, her symptoms got worse. She developed cellulitis in one leg.
"I could not walk or get out of bed," Bohrer said.
She got a rocephin shot, which worked temporarily. But she also started noticing her other leg was swelling now, too. She spent a lot of money on different treatments. None of them worked, and she went back to compression socks. The pain remained.
"I hurt every day," Bohrer said. "I couldn't stand for any period of time. I would have to quickly find a chair."
Not only did Bohrer have problems with pain and everyday activities, her swollen legs stood out on her petite 5-foot- 0, 106-pound frame.
This continued until 2019. When she was getting ready to pick up her daughter from the airport one day, Bohrer felt the pain of cellulitis coming on. She went to the ER for rocephin shot. This time, the effects of the shot faded within 24 hours. She noticed her one leg was "crawfish red." She was in serious pain and shivering intensely. She went to urgent care for a second rocephin shot, and this one had better results.
But in February 2020, the extreme pain and shivering returned. Bohrer thought she might have just had the flu, but noticed the crawfish red coloring in her legs. Again, she turned to urgent care for a rocephin shot. This time, the shot's effects didn't even last 24 hours. By the time Bohrer returned home from urgent care, her legs turned red again. She packed a bag and headed to the ER, which led to a six-day stay in the hospital.
Things turned around for Borher when she went to Baton Rouge General's Lymphedema Clinic. There, she met Dr. Dhaval Adhvaryu, who told her of a new procedure he recently studied in Switzerland. This procedure was SAPL. Soon, Bohrer began seven months of preparation for the SAPL procedure. The prep included new, customized compression for her legs. SAPL is similar to liposuction in that it removes diseased fat tissue to improve lymphatic flow and reduce swelling. When Dr. Adhvaryu performed the procedure on Bohrer, he removed a liter of diseased tissue from her leg.
The difference was noticeable immediately.
"When I got out of surgery, the first thing my daughter said was 'Oh my God, your leg is so skinny!'" Bohrer said.
Bohrer said the surgery is not meant to be a cure, but it has been a significant improvement for her. The lymphedema was at stage two; now it is back to stage one.
"It's a feeling of relief," Bohrer said. "My ability to stand has improved greatly."
Bohrer gives all credit to Dr. Adhvaryu, who she said has an encyclopedic knowledge of the lymphatic system.
"I feel so grateful that my doctor took an interest in me," Bohrer said.