Retirement, Louisiana Style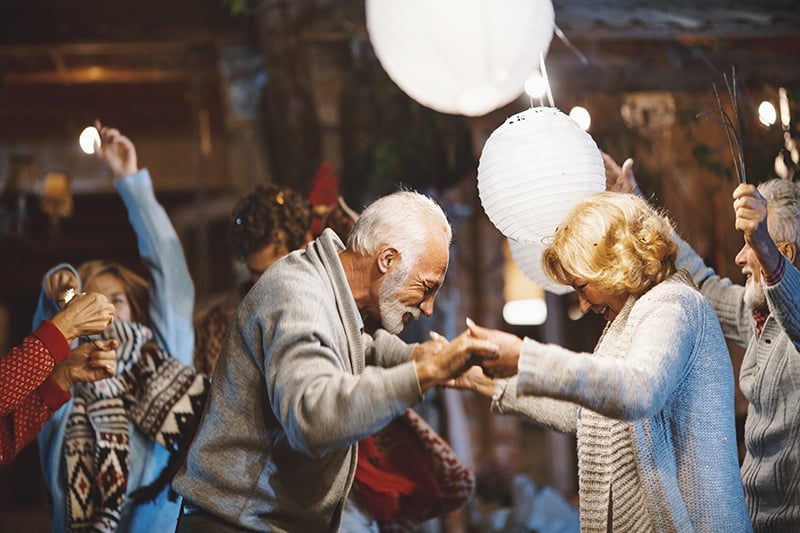 Age is just a number.
People are living longer, staying active later in life. They don't age; they mature. They're not "over the hill;" they're climbing it — or even running up it. There are 84-year-olds doing half-marathons. There are 70-year-olds beginning a new career. And for some, life doesn't even get started until 50.
If you're 55 plus and looking for a retirement community within Louisiana — whether you seek a smaller living space, luxury amenities or the companionship of other, youthful seniors in the prime of their lives — there are many options from which to choose.
---
Waterview Court
Waterview Court Senior Living touts "charming, Southern-style independent living." Right in the heart of Shreveport, this community is in a prime location for those who want both the comforts of home and access to vibrant city life.
Every apartment comes with either a balcony or patio — perfect for outdoorsy types. To get even closer to nature, there's a community garden on the grounds.
Active residents can dance the night away on the dance floor, rock out on the grand piano (showtunes, anyone?) or get dolled up in the on-site beauty salon before a night on the town. To relax and unwind, visit the library, computer center or movie theater.
Waterview Court offers an extensive activities program based on residents' suggestions — up to six activities per day during the week. Options include dominoes and beanbag baseball, cooking and movie clubs or bingo and trivia nights. Waterview celebrates "holidays," from birthdays to National Peanut Butter Day. There also are regular field trips. Join a Walmart run, "make groceries" at Kroger or tag along for a cultural outing to the opera. There's never a dull moment at Waterview.
---
The Greens at Pelican Point
40023 Pelican Point Pkwy., Gonzales
livethepoint.com
The Greens is a 55 plus community within the larger, all-ages Pelican Point Golf Community. When not enjoying the championship golf courses, residents can access the activity center — open around the clock — that houses a heated indoor swimming pool and a fitness center. A well-equipped clubhouse offers a card room, billiards, banquet hall and library.
Get involved via events such as poker and bridge games, potluck dinners, group outings and social gatherings. If staying active is your thing, the community has tennis and volleyball courts, as well as baseball and soccer fields. There are also scenic trails for walking or running, lakes for fishing and a pro shop for browsing.
Pelican Point has its very own main street, with 40,000 square feet of shops and offices. The wide range of businesses to choose from include a dentist's office, nail salon, bank, pub, spa and a Subway.
---
Christwood
Are you artsy and imaginative and considering retirement? Christwood just might be the perfect place for you. This retirement community proudly supports the creative arts. From organizing music, art and writing events onsite to planning outings to nearby museums, plays and concerts, Christwood is a creative-type's dream. If you love art but don't know your way around a paintbrush, Christwood has an art studio and art classes. There's even an in-house gallery, with a nearby fireplace and café, where regional artists can show off their work after being honored by an opening reception before each exhibit.
But, you don't have to be an artist or patron of the arts to enjoy Christwood, as it has so much more to offer. On 117 acres of landscaped grounds, the community features a heated, indoor saltwater pool; day spa; fitness center with a personal trainer on staff; three libraries and over 43 clubs and activities. There is full-time housekeeping available, free rides to local spots and both a convenience store and bank onsite, so that you can tend to all your practical needs — and happy hour and Sunday brunch for when you want to have a little fun. If you can't decide what to do when there are so many options, ask the full-time activities staff for recommendations.
---
Lambeth House
Uptown New Orleans is often associated with posh luxury and gracious living, and Lambeth House is no exception. Located near Audubon Park and Zoo, Lambeth House's 118 individual apartments in its 12-story main building offer lavish comfort with river or park views. Whether you're enjoying redfish almondine in the formal dining room, a game of cards in the parlor or a glass of wine during happy hour, you'll feel ritzy and pampered.
The 21,000-square-foot Wellness Center features a spa, saltwater pool, café, art studio and a fitness center offering personal training and classes — from water aerobics to line dancing. Feeling zen? Get a massage, take a yoga class or chill out in the meditation room and garden. And nothing says swanky like a full-service salon.
If group activities are what you seek, there are plenty at Lambeth House. Sing your heart out with the choral group, show off your literary prowess with the book-of-the-month club or get out with your fellow residents and enjoy New Orleans. Outings range from knocking down pins at the bowling alley to watching a performance of the ballet.
---
Brookdale Lafayette
215 West Farrel Road, Lafayette
brookdale.com/en/communities/brookdale-lafayette
(Also locations in Alexandria, Shreveport, Lake Charles and New Orleans)
What are you going to do today? You'll never have to wonder at Brookdale. Based on each resident's interests and preferences, Brookdale designs a personalized monthly calendar of events for every senior. Maybe you want to learn to cook or play the piano. Stroll through the gardens or create something in the arts and crafts studio. Offsite shopping trips, lunch outings and cultural excursions are also a possibility. There are plenty of ways to keep busy and entertained here.
Other facilities and amenities include a library, unisex hair salon, game room, chapel, fitness program, a community room with a fireplace and scenic grounds.
Brookdale Lafayette leans slightly more towards assisted rather than fully independent living, but you can still exercise as much freedom as you want and remain as active as you can — the 24-hour full-time staff is just there in case you need them. You can even take advantage of the concierge service if you'd rather relax and let them do the work for you.
---
The top 15 reasons to retire in Louisiana
You're retired and have more time on your hands, and day-drinking in this state is considered cool.

Louisiana, aptly named the Festival Capital of America, has some 400 festivals annually. That's more than one per weekend, giving you plenty of occasions enjoy No.1.

The humidity will keep your skin looking young.

Cajun dancing can help fight heart disease.

The average age in the French Quarter is 54.5.

Peeling crawfish is a good exercise to prevent arthritis.

Spicy food can help boost your metabolism and keep you regular.

At least 66 golf courses statewide.

If you're downsizing, you can throw whatever stuff you want to get rid of off a Mardi Gras float.

It's almost always warm.

Because somebody probably really does have some swampland to sell you.

You can save money on hearing aids; the music is plenty loud here.

Oysters: nature's Viagra.

There are excellent retirement communities.

Why would you want to live anywhere else?
---