Road Trips through Louisiana
Springtime seems to beg for a road trip, and Louisiana delivers. Whether driving through wetlands and bayous in southern reaches, the piney woods with their welcome fresh air or absorbing ancient history in the northeast, Louisiana offers miles and miles of adventure. Check the tires, put on some tunes and bon voyage!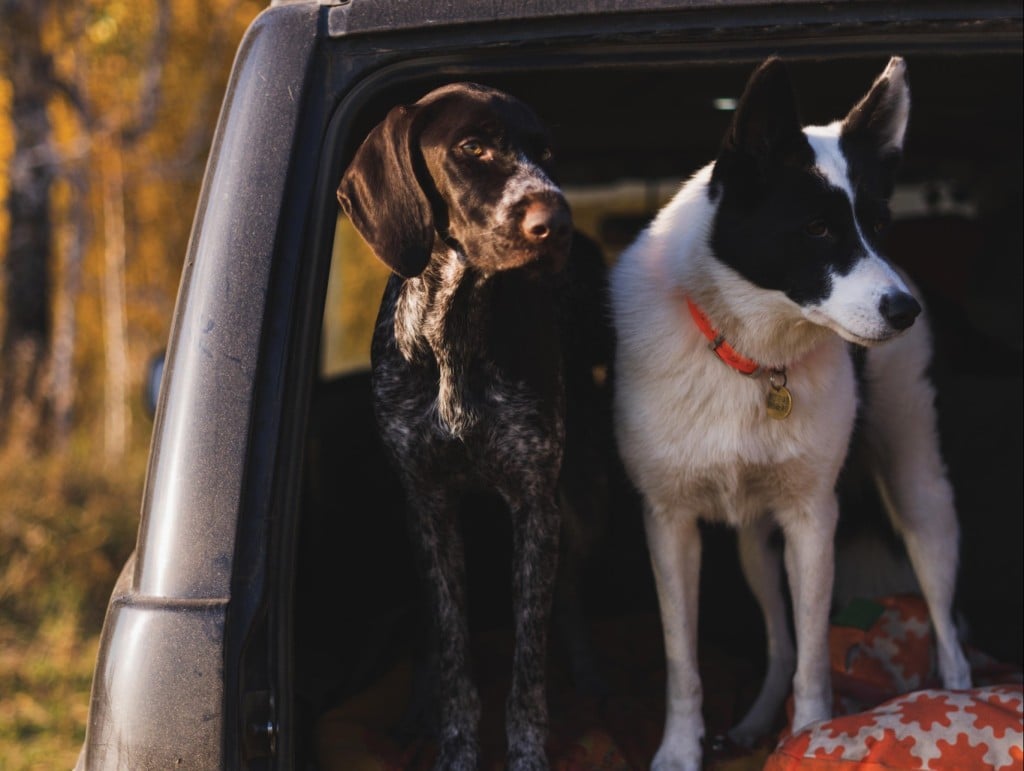 Photo courtey: The Biedenharn Museum; Melrose Plantation; Whitney Plantation; Bentley Hotel
A Trip Back in Time
There's plenty of history to love in Monroe and West Monroe, but Abby Wise, public relations and media coordinator for the twin cities, has her priorities in order.
"The Biedenharn Museum has glass Coke bottles again!" she exclaimed.
The pandemic took a bite out of tourism, including ceasing the serving of those tiny Coca-Cola bottles at the former home of Joseph A. Biedenharn, the first bottler of Coca-Cola who retired in Monroe. The attraction — which includes his home, gardens and a Bible museum — also features a Coke Museum filled with memorabilia. But visitors really love the replica soda fountain where they may enjoy a small bottle of Coke from an original five-cent vending machine.
More history abounds at the Northeast Louisiana Delta African American Heritage Museum, filled with artwork, historical documents and artifacts, plus it offers ongoing events relating to the culture of African Americans. The Chennault Aviation & Military Museum honors Gen. Claire Chennault and the Flying Tigers of World War II.
"The Chennault museum's operated by his granddaughter and it features exhibits on other wars as well," Wise said.
Head east on Interstate 20 to the Delhi exit and travel north to Poverty Point World Heritage Site for history that predates the settlement of Louisiana — by centuries! The ancient city that once occupied this site was built around the time of Stonehenge. Some of the Native American mounds remain, allowing visitors a chance to imagine the once bustling city.
Places to pause in your northeast Louisiana road trip include Poverty Point Reservoir State Park's lakeside cabins and the Hamilton House Bed and Breakfast in West Monroe, which has a convenient location to Antique Alley and history available for purchase.
Plantations to Gas Stations
When road tripping through Central Louisiana, we recommend a day or two to see it all. Start with downtown Alexandria and the historic Hotel Bentley, a destination in and of itself with its magnificent lobby and ceiling and World War II museum. Downtown Alexandria offers plenty for the art lover, including the Alexandria Museum of Art, but also Forts Randolph & Buhlow State Historic Site across the Red River.
Travel up Louisiana Highway 1 — for a quicker route, take I-49 for most of the way and cut over — and enjoy the picturesque views of the countryside as you make your way into the Cane River region. Amidst ancient live oak trees and the winding Cane River is Melrose Plantation where the son of a former slave, Marie Thérèse Coincoin, began a unique Creole society. Stop at St. Augustine Church, more than 200 years old and the first U.S. Catholic church founded, independently financed and built by African Americans for their use.
The river road ends at Natchitoches, the oldest town in the Louisiana colony and filled with charming stores, award-winning museums and restaurants. Sample their famous meat pies, stroll along Cane River Lake and seek out the first five flower sculptures of the Natchitoches in Bloom public art installations created by Northwestern's creative and performing arts program.
Natchitoches offers many wonderful accommodations, from bed and breakfasts to full-service hotels. After a romantic evening in town, head west along the El Camino Real, the pre-statehood road that delivered travelers from Natchitoches into Texas, once Spanish territory. The road is littered with historic markers and sites, ending at Toledo Bend and the Louisiana-Texas border, but the route rolls through the Gas Station Eats trail, a collection of culinary hotspots within seven parishes. Download the trail at visitnomansland.com.
Loop back through Kisatchie National Forest and pause for a dramatic overlook — as well as sampling finds from those gas stations — at Longleaf Trail Scenic Byway. After an afternoon of being immersed in nature, it's back to I-49 and home.
Across the Lake
People used to flock to the Northshore for its abundant springs and ozone atmosphere, both purported to rejuvenate and heal. Not very long ago, New Orleanians traversed the Causeway to enjoy a slice of country life "across the lake." The good news is most of the Northshore retains that country feel today.
A drive through St. Tammany Parish marries piney woods with lakefront access, plus numerous attractions, outdoor activities and great dining.
Start your drive in Old Mandeville, where Lake Pontchartrain looms on one side and historic homes and eateries on the other. If it's history you seek, check out the self-guided QR (Quick Response) code tour of 41 sites along the lakefront, including the Dew Drop Social & Benevolent Hall, started in 1885 by Olivia Eunio and several civic-minded African Americans. Famous musicians who performed at the joint's Saturday night dances included Bunk Johnson, Buddy Petit, Kid Ory and Louis Armstrong. But don't just gaze at the historic establishment, step inside and listen to today's jazz greats.
Head north to Abita Springs, where folks once enjoyed the town's pure water emerging deep within the earth. The Abita spring is no longer pulsing but others remain. A free-flowing well pumps out five gallons a minute into a pool at the newly opened Abita Springs Hotel, owned by John Preble of Abita Mystery House fame.
"It's always 70 degrees and it's the purest water, coming from 70 feet of sand below us," Preble said.
His renovated Victorian hotel offers five rooms and is located right on the Tammany Trace, a rails-to-trails hiking/biking trail.
Whether you park for the night or continue on to downtown Covington with its boutique shops and excellent culinary scene, be sure to visit Preble's Abita Mystery House, a collection of buildings that house Preble's eccentric exhibits. The Mystery House has expanded to double its size so there's even more wacky and wonderful to peruse.
Down the Winding Road
The River Road winds through the River Parishes, passing plantations, quarters for enslaved people, swamps and some of the best eating along the Andouille Trail. Take your time on this road trip, stopping at historic homes, museums and picking up Louisiana's famous sausage to snack on.
The River Parishes are also known as "New Orleans Plantation Country," and feature homes that vary from the picturesque Oak Alley to the Creole heritage of Laura Plantation. Whitney Plantation is dedicated to the lives of enslaved people, while Destrehan provides "Unheard Voices of the German Coast" tour. St. Joseph Plantation remains a working sugarcane plantation and has been used in numerous films and TV series, including "Queen Sugar."
New to the Great River Road is the 1811 Kid Ory Historic House, once home to jazz trombonist Kid Ory but also the site of the Louisiana Slave Revolt of 1811 that involved 500 enslaved people fighting for their freedom. Other significant River Road spots on the new "1811 Slave Revolt Trail" may be found by visiting the trail's website at the1811slaverevolt.com.
End your road trip at the magnificent Houmas House and the 35,000-square-foot Great River Road Museum that tells the story of life along the Mississippi River from early statehood until today.
For a handy map of both sides of the River Road and its historic sites, visit lariverparishes.com/new-orleans-plantation-country/.
Acadiana Closeups
More than 2,500 films have been shot in Louisiana, according to the Louisiana Office of Tourism, with New Orleans nabbing the lion's share. But Acadiana has seen its fill, many incorporating the vast beauty of Louisiana's marshes, swamps, quaint towns and historic homes.
The region also boasts of starting the state's film industry, starting in 1918 when "Tarzan of the Apes" was filmed in the swamps around Morgan City. The early filmmakers considered the Atchafalaya River Basin close to the African environment described in the stories.
Jimmy Stewart starred in a conflict between the oil industry and local fishermen in "Thunder Bay," Sean Penn and Jude Law used sites in Morgan City for a remake of "All the King's Men" and Brad Pitt and Cate Blanchett visited the region for "The Curious Case of Benjamin Buttons" Drive through the 12 blocks that make up Morgan City's historic district — with its historic churches and Atchafalaya River frontage — and you'll see why.
Heading east toward Houma is the small town of Donner, where a church scene was filmed for Robert Duvall's 1997 film "The Apostle." Magnolia Plantation, three miles south of Schriever, served as the backdrop for the Oscar-winning "12 Years a Slave" and Nicholas Sparks' "The Best of Me." Farther down Highway 311, the Victorian Ardoyne Plantation was used for the upcoming Will Smith film, "Emancipation."
Historic downtown Houma was used for numerous films, including "Crazy in Alabama," "Deadline" and the upcoming "Where the Crawdads Sing." The award-winning "Beasts of the Southern Wild" used Louisiana's unique marshlands and coastline as its setting.
Nearby Thibodaux attracts filmmakers as well, including the literary adaptations of Tennessee Williams' "The Long Hot Summer" with Don Johnson and William Russ, Ernest J. Gaines' "A Gathering of Old Men" with Holly Hunter and Louis Gossett Jr. and "Because of Winn-Dixie" with Jeff Daniels and Cicely Tyson. Filmmakers loved the historic values of Laurel Valley Village and filmed many movies there, including "A Lesson Before Dying" and "Ray."
And that's just a taste of some of the films created in Acadiana. Lafayette and Lake Charles also have extensive lists. Visit louisianatravel.com/film for a complete list of the locations and individual cities.