Saving the Wetlands
Communicating about coastal restoration to the community is Simone Maloz's superpower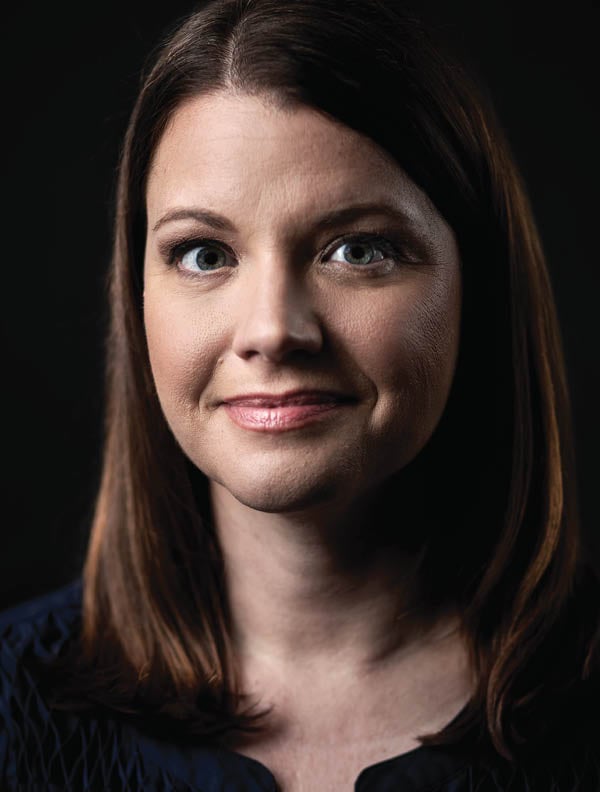 Conservation
Occupation: Campaign Director, Restore the Mississippi River Delta – Hometown: Houma

Simone Maloz
Communicating effectively about the environment can be tricky. On the one hand, people need to know the severity of the situation and understand the urgent need for action. But on the other hand, if you paint too bleak of a picture for people, they might give up. As campaign director of Restore the Mississippi River Delta, Simone Maloz's job is to serve as a liaison between environmental experts and the community.
The 43-year-old Maloz, who grew up in Houma, did not start out with coastal restoration as a career plan. She began her career in healthcare communications. One day, she heard someone talking about an executive director position in a coastal restoration organization (Restore or Retreat). She began working for them in January 2005. As any Louisianian knows, two significant coastal events in the forms of Hurricanes Katrina and Rita followed soon after. That made Maloz even more passionate about her new job. She stayed at Restore or Retreat until joining Restore the Mississippi Delta a year ago.
Restore the Mississippi Delta features staff members from five different organizations collectively focused on restoring coastal Louisiana. Coalition members come from separate backgrounds, careers, and have different perspectives. But are united on saving Louisiana's wetlands. Yes, that can seem like a daunting task.
"There are days that are very challenging, almost overwhelming, but there is also so much hope," Maloz said. "People want to be a part of the solution."
Part of the communication, however, is accurately and honestly communicating people's risk living in certain areas (e.g. what can a person expect living outside of levee protection). Maloz did not have a science background in school, but she feels in some ways this helps her communicate frankly with communities in language they can understand.
Part of Maloz's work is also advocating for restoration and Louisiana's Coastal Master Plan. Maloz said $1 billion needs to be spent annually in order to successfully implement every aspect of the Master Plan. But this would tangibly help the delta. It would not only save homes and lives, but would also create jobs and industry for the state.
"The delta's not going to look like it did in the 1930s, but we're very confident we can have a sustainable delta," Maloz said. "I really am hopeful. You can't do what I do, working with so many passionate people, and not be hopeful."
So what's being done to make this happen? One of the biggest goals is reconnecting basins and estuaries to the Mississippi River. Doing so would provide fresh water and sediment to the river. Once the sediment flows down the river, it will build up outside of the levees and provide additional protection.
When Maloz is not working on saving Louisiana's coast, she enjoys spending time with her husband and two children, as well as reading and taking part in fun New Orleans events like Mardi Gras.