Spirits of Louisiana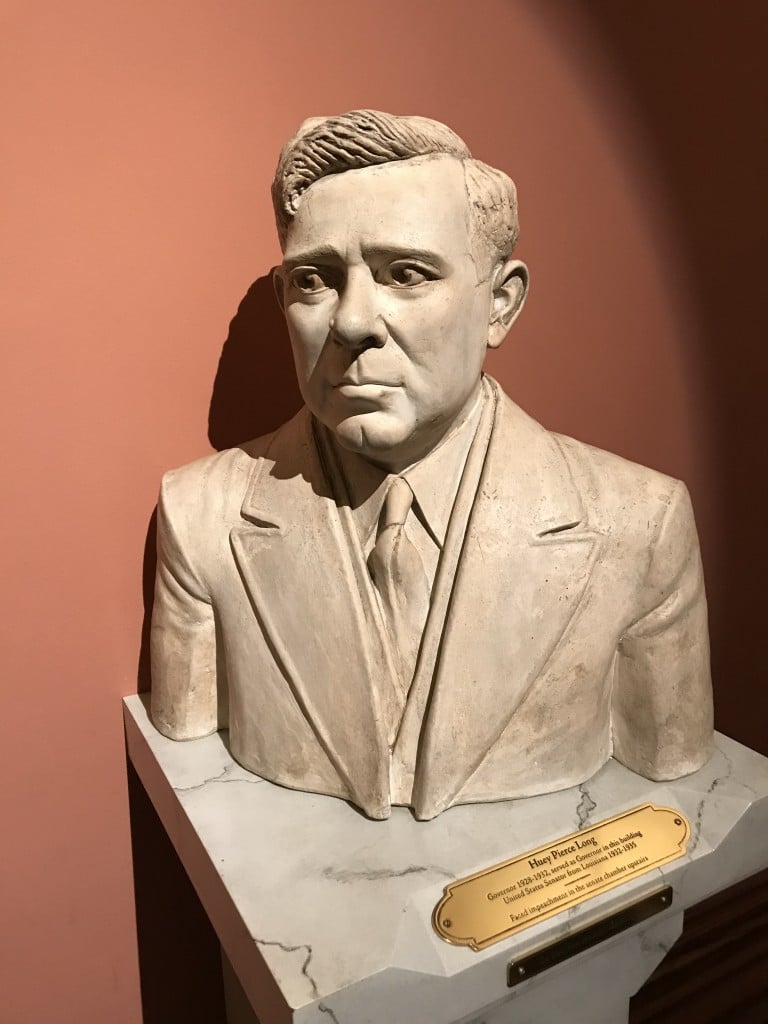 There's so much to love about the Old State Capitol in Baton Rouge despite that Mark Twain once called it "pathetic." The castle-like structure sits on a hill facing the Mississippi River in the heart of downtown Baton Rouge, adorned with turrets, church-like windows and gorgeous stained glass. Inside, a dramatic staircase winds up to the second floor with all levels now a museum offering a political history of the state. Visitors may also walk inside the original legislative chambers and enjoy special exhibits such as the current "CODOFIL: 50 Years of Activism."
It's one of the finest attractions in the state, but here's another reason to visit. The annual Spirits of Louisiana, on Oct. 25 at the Old State Capitol, is a fundraiser for the museum that includes food by Heirloom Cuisine, live entertainment and a host of spirits crafted by Louisiana distilleries.
On top of those libations is a spirit of a different kind. Some believe that the Old State Capitol is haunted, with many employees and visitors claiming unexplained events happening inside its historic interior. Throughout the building you'll find a host of characters who may still be hanging around, including former Louisiana Gov. Huey P. Long, whose bust is spooky enough, his eyes following you around the room. There's also Sarah Morgan, whose portrait hangs on a wall. Her "Civil War Diary of Sarah Morgan," published by the University of Georgia Press, contains passages where she describes the Baton Rouge of her time, including her beloved Old State Capitol.
If you visit the Old State Capitol, you may enjoy "The Ghost of the Castle," a 12-minute 4-D immersive theatrical presentation where Sarah's ghost gives visitors a history of the building and its many incarnations. The innovative film has received numerous awards, including the Award of Excellence at the 2010 Southeastern Museum Conference Exhibition Competition, and admission to the theater is $3.
But back to that spirited evening that's happening Oct. 25. In addition to those cocktails being served by Louisiana's best distilleries, the movie will be shown free throughout the night. While you're sipping spirits and learning about others, be sure to look behind doorways and slip into shadows and see if you can witness one of the human kind. Sarah Morgan might be available for a personal tour.
To learn more about Louisiana's Old State Capitol and the annual Spirits of Louisiana event, click here.