Spring Festivals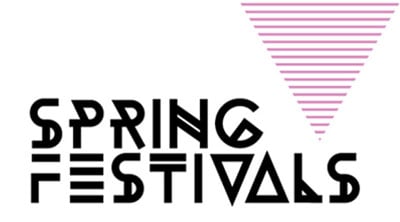 The awe-inspiring diversity of Louisiana is easily taken for granted. A quick survey of the state's spring festivals — Louisiana is home to more annual festivals than there are days in the year — is an apt reminder that there's no place like the state that we call home. Here are a few of Louisiana's best festivals for mingling with the locals, dancing like you're not on Facebook or connecting with your roots — whether they're in Senegal or Sicily.
---
NORTH
MARCH 18 Louisiana Redbud Festival
Small-town festivals don't come much more charming than the Louisiana Redbud Festival in Vivian. There's the Ruby Collins Memorial Redbud Treasure Hunt — which whips locals into a frenzy as they search for a $300 prize hidden somewhere within city limits — as well as the annual pancake breakfast, carnival rides, arts and crafts vendors and live music. The Redbud Parade, now in its 53rd year, will roll at 2 p.m., and the festival will conclude with an old-fashioned street dance on the town square.
Where: Downtown Vivian
Tickets: Free admission
More info: laredbud.com
APRIL 7-8 Grillin' for Grads
A 30-foot tall inflatable hog welcomes visitors to Grillin' for Grads, a barbecue cook-off and college scholarship fundraiser attracting competition barbecue teams from throughout the region to downtown Shreveport. Teams arrive and get cooking on Friday, which includes a public live music showcase and a VIP tent party. On Saturday, festival attendees can enjoy a kids cook off, mechanical bull rides, a rib-eating contest and more. The main attraction of this event is Saturday's barbecue showdown. Attendees can sample and vote on dishes in several categories, bestowing a coveted People's Choice token to their overall favorite dish. Serious barbecue aficionados should plan to arrive in time to be among the first wave of People's Choice voters to work their way through Festival Plaza sampling smokey brisket, spicy ribs and juicy smoked chicken during what amounts to an all-you-can-eat buffet prepared by trophy-toting pitmasters.
Where: Festival Plaza, Downtown Shreveport
Tickets: $15
More info: arklatexambassadors.com
JUNE 3 DoMo Brewfest
Launched in 2015 as a fundraiser benefiting the Downtown Monroe Alliance, DoMo Brewfest is an afternoon-long beer tasting featuring more than 150 beers. Expect the beer list to highlight local brews from Flying Tiger Brewery and Ouachita Brewing Company as well as lots of other regional breweries. Beer lovers who make the trip should plan to spend some time at the incredible Flying Tiger Brewery tasting room, which opened in 2016 and features a replica of the shark-faced nose art of a P-40 Warhawk fighter suspended above the bar.
Where: Riverwalk, Downtown Monroe
Tickets: $35
More info: domobrewfest.com
---
CENTRAL
March 25-26 Cotile Trade Days
For more than 30 years, the Cotile Trade Days have been organized as an annual fundraiser benefiting the Lions Club of Alexandria. Vendor booths sell everything from arts and crafts to tools, antiques, "junk" and jewelry. (A promotional flyer reads: "If it's legal, you can sell it.") Food and non-alcoholic beverages are available for purchase on food row and organizers have recently added a children's activity area featuring a climbing wall and inflatable slides. Cotile Lake Recreation Park is located 20 miles west of Alexandria via LA-496.
Where: Cotile Lake Recreation Park, Boyce
Tickets: Walk-in admission $1, children ages 6 and younger free
More info: cotiletradedays.org
April 21-22 Louisiana Forest Festival
On paper, the Louisiana Forest Festival reads like the description of a fever dream. There are professional lumberjack competitions, bed races, karate demonstrations and a meet-and-greet with Smokey the Bear. There's even the perfectly named Run, Forest, Run 5K. Festivalgoers who need a break from the ax-tossing action should head into town for a visit to the Louisiana Political Museum and Hall of Fame. This gem of a museum is packed with artifacts from the lives of Louisiana's most colorful political figures including Winnfield natives Huey P. Long, Earl Long and O.K. Allen.
Where: Winnfield Fairgrounds
Tickets: Free admission
More info: laforestfestival.com
---
PLANTATION
March 10-12 Independence Sicilian Heritage Festival
If you've ever wandered among the food vendors at a festival, driven to despair by banal rows of corn dogs, curly fries and turkey legs, the Independence Sicilian Heritage Festival may be an event more to your liking. Popular foods sold by vendors at this festival include stuffed artichokes, eggplant casserole, lasagna and cannolis. There's also live music, Sicilian folk dancing and a children's meatball toss. ("Kids can throw meatballs to one another," an online commercial for the festival says.) Festivalgoers of Italian descent should stop by the Independence Italian Cultural Museum for a fascinating exploration of Italian life in Louisiana.
Where: Independence
Tickets: Free admission
More info: indysicilianfest.com
April 22-23 Angola Prison Spring Rodeo
The Angola Prison Rodeo, the longest-running prison rodeo in the U.S., can be an intense experience. During the rodeo program, inmates dubbed the "Angola Rough Riders" ride broncos bareback, attempt to milk running cows and stare down raging bulls as part of a spectacle that typically sells out weeks in advance. In stark contrast to to the rodeo, there is a large arts and crafts fair — referred to as Hobby Craft — where minimum security prisoners are allowed to sell their art to patrons. Inmates sell everything from paintings and furniture to handcrafted leather goods, using the proceeds to support themselves and purchase art supplies.
Where: Louisiana State Penitentiary, Angola
Tickets: Rodeo $20, Hobby Craft $10
More info: angolarodeo.com
May 26-28 Gonzales Jambalaya Festival
The Gonzales Jambalaya Festival, chartered in 1967 by the local Lions Club as a means to promote the city, will turn 50 in 2017. Where many food-themed festivals only use their namesake dish for marketing purposes, the Gonzales Jambalaya Festival takes jambalaya seriously. More than 100 jambalaya cooks are whittled down through various heats until only 12 remain. Black pots simmer over wood fires throughout the weekend as returning champions face off against newcomers. In addition to the annual championship, there is the Champ of Champs cook off — which pits past champions against one another — as well as an absurd competition called the Mini-Pot, which demands that competitors prepare a jambalaya in a tiny pot. Past editions of the festival have reported selling more than 10,000 plates of jambalaya. There are also carnival rides, three stages of live music (including one indoor stage), a car show and a 5K run.
Where: Irma Boulevard, Gonzales
Tickets: Free admission
More info: jambalayafestival.org
---
CAJUN
March 31-April 2 Dave Robicheaux's Hometown Literary Festival
One of Louisiana's newest festivals celebrates fictional detective Dave Robicheaux, the rule-breaking Cajun sheriff's deputy who appears in numerous novels by best-selling author James Lee Burke. Dave Robicheaux's Hometown Literary Festival, launched in 2016, invites fans of Burke's detective novels to explore the character's hometown haunts like Shadows-on-the-Teche and Victor's Cafeteria during guided bus tours. There's also an academic symposium on Burke's life and career, a book fair with author appearances and book signings, and even a Cajun bourré tournament. This being New Iberia, there are plenty of opportunities to sample local food (including a cochon de lait) and dance to Cajun and zydeco music while enjoying scenic views of Bayou Teche. Burke, who spent summers in New Iberia as a child, did not attend the festival in its first year — but hundreds of his fans did.
Where: New Iberia Historic District
Tickets: Many events are free, other events $15-$60
More Info: daverobicheauxliteraryfestival.com
May 4-7 Thibodaux Firemen's Fair
Thibodaux is home to the largest volunteer fire department fundraiser in the United States: The Thibodaux Firemen's Fair. Going stronger than ever after an unbelievable 134 years, the event netted more than $750,000 in funds for the Thibodaux Volunteer Fire Department in 2016, despite heavy rain. A huge live-music stage, carnival rides, Cajun food and a live raffle drawing for $10,000 cash are just a few of the main attractions. The Firemen's Parade, held annually on the Sunday of the festival at 11 a.m., is one of the oldest parades in Louisiana and a crowd favorite.
Where: Thibodaux Fire Department Fairgrounds, Thibodeaux
Tickets: Free admission
More info: firemensfair.com
May 10-13 Rayne Frog Festival
It may be easier to list the things that you can't do with frogs at the Rayne Frog Festival, which will celebrate its 45th year this spring, but it's more fun to list activities such as frog racing, frog eating contests, frog cook offs, a frog kissing booth, frog dress-up contests and frog jumping competitions. Don't have a frog of your own? No problem! You can rent a frog for the day. All of this takes place, naturally, in the "Frog Capital of the World."
Where: Frog Festival Pavilion, Rayne
Tickets: Free on Thursday, $5 for adults on Friday and Saturday
More Info: raynefrogfestival.com
---
NOLA
March 31-April 1 Hogs for the Cause
2017 will be a big year for Hogs for the Cause, a charity barbecue cook off and music festival benefiting pediatric patients with brain cancer. Rapid growth has pushed organizers to move the event from City Park to the University of New Orleans Lakefront Arena Grounds, where the 2017 festival will welcome barbecue teams from across the U.S. as well as local and national music acts including The Chris Robinson Brotherhood, Fruit Bats and George Porter Jr. Competitive barbecue events can sometimes offer little for the non-competing public to enjoy, but Hogs for the Cause has evolved over the years into the kind of party where there's always something to do, whether that means visiting the dedicated gin and tonic bar, catching a live music set or wandering the festival grounds spotting celebrity chefs. Regardless of who takes top honors in 2017, the real winners are families fighting pediatric brain cancer — Hogs organizers recently announced that they have donated over $1 million to fight the disease since launching the festival just nine years ago.
Where: UNO Lakefront Arena Grounds, New Orleans
Tickets: $25-$310
More info: hogsforthecause.org
March 18-19 Congo Square New World Rhythms Festival
The music and dance of Africa, the Caribbean and the American Gulf South Region are celebrated in this two-day, family-friendly festival held in Louis Armstrong Park. What the music lineup may lack in pop appeal it makes up for with authenticity, vibrance and the raw, soul-stirring power of some of the greatest rhythm makers on earth. Highlights of the 2017 schedule include Rebirth Brass Band, DJ Soul Sister and the annual Mardi Gras Indian battle.
Where: Louis Armstrong Park, New Orleans
Tickets: Free admission
More info: jazzandheritage.org
May 19-21 Mid-City Bayou Boogaloo
For a free festival, the Mid-City Bayou Boogaloo sure has a lot to offer: three stages of live music featuring national touring acts as well as Louisiana legends, an art market, hip food vendors and local craft beer stations are just a few of the main attractions. There's also the possibility of spotting a real-life pirate ship — the chosen method of transport for one group of festival goers in 2016. What makes the Bayou Boogaloo unique is the Bayou St. John itself, the site of a rowdy flotilla of boats, floaties, canoes and kayaks during the fest.
Where: Bayou St. John, from Dumain to Conti streets
Tickets: Free admission, donations accepted
More info: thebayouboogaloo.com
---
FESTING THROUGH 2017
MARCH
Buku Music and Art Project New Orleans
Congo Square New World Rhythms Festival New Orleans
Tennessee Williams Literary Festival New Orleans
Taco Fest New Orleans
Spring Fiesta New Orleans
Louisiana Winter Beer Festival Lake Charles
Annual Black Heritage Festival Lake Charles
Cajun Chili Fest Youngsville
Iowa Rabbit Festival Lake Charles
Wild Beast Feast Lake Charles
Dave Robicheaux's Hometown Literary Festival New Iberia
Youth Art Month Festival Alexandria
Scottish Tartan Festival Shreveport
Louisiana Redbud Festival Vivian
Lagniappe Dulcimer Festival Baton Rouge
Louisiana Crawfish Festival Chalmette
Sacred Music Festival New Orleans
Merryville Heritage Festival Merryville
NOLA Pyrate Week New Orleans
Amite Oyster Festival Amite
Fête Française New Orleans
Saints and Sinners Literary Festival New Orleans
Kite Fest Louisiane Port Allen
APRIL
NOLA Pyrate Week New Orleans
Boggy Bayou Festival Pine Prairie
Zapp's International Beer Festival Baton Rouge
Spring Fiesta New Orleans
FoodFest New Orleans
Jane Austen Literary Festival Mandeville
Taste of Covington Festival Covington
French Quarter Festival New Orleans
Covington Antiques and Uniques Festival Covington
Abita Springs Busker Festival Abita Springs
New Orleans Jazz and Heritage Festival New Orleans
Dave Robicheaux's Hometown Literary Festival New Iberia
Louisiana Railroad Days Festival DeQuincy
Downtown Lake Charles Crawfish Festival Lake Charles
Southern Garden Festival Lafayette
Westlake Family Fun & Food Festival Westlake
Flea Fest: Flea Market Lake Charles
Grand Isle Migratory Bird Festival Grand Isle
Franklin Parish Catfish Festival Winnsboro
Bayou Teche Black Bear and Birding Festival Franklin
Baton Rouge Blues Festival Baton Rouge
Italian Festival Tickfaw
Louisiana Railroad Days Festival DeQuincy
Ponchatoula Strawberry Festival Ponchatoula
Festival International de Louisiane Lafayette
Scott Boudin Festival Scott
Melrose Arts Festival Melrose
MAY
Greater New Orleans International Dragon Boat Festival Madisonville
Sunset Herb and Garden Festival Sunset
Mayfest Leesville
Thibodaux Firemen's Fair Thibodaux
Bayou Country Superfest New Orleans
Zwolle Loggers and Forestry Festival Zwolle
Plaquemines Parish Seafood Festival Belle Chasse
Breaux Bridge Crawfish Festival Breaux Bridge
Mid-City Bayou Boogaloo New Orleans
New Orleans Wine & Food Experience New Orleans
Contraband Days-Louisiana Pirate Festival Lake Charles
Starks Mayhaw Festival Starks
Cochon de Lait Festival Mansura
Mudbug Madness Shreveport
Greek Festival New Orleans New Orleans
Jambalaya Festival Gonzales
Marion Mayhaw Festival Marion
Riverboat Festival Columbia
Jeff Fish Fest & Rodeo River Ridge
JUNE
Lake Arthur Regatta Lake Arthur
FestiGals New Orleans
Bon Mangé Festival Gheens
Louisiana Catfish Festival Des Allemands
Wednesdays on the Point New Orleans (Algiers)
Cajun Heritage Festival Larose
New Orleans Oyster Festival New Orleans
Louisiana Peach Festival Ruston
Beauregard Watermelon Festival DeRidder
The Day the War Stopped St. Francisville
Louisiana Corn Festival Bunkie
Let the Good Times Roll Festival Shreveport
Smoked Meat Festival Ville Platte
Louisiana Cajun-Zydeco Festival New Orleans
Essence Festival New Orleans
Oilman's Fishing Invitational Houma
JULY
Tales of the Cocktail New Orleans
Cajun Music & Food Festival Lake Charles
Running of the Bulls New Orleans