Start 2022 on the Right Foot with a New Year's Hike at Poverty Point World Heritage Site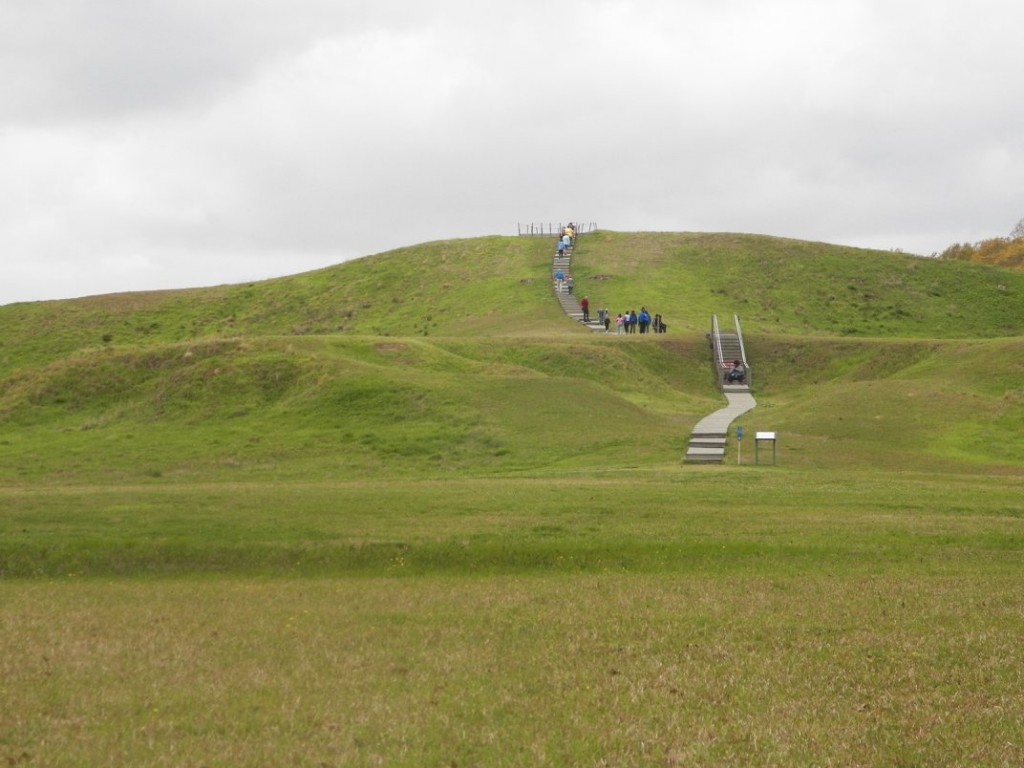 PIONEER, La. (press release) – On Saturday, Jan. 8, 2022, visitors to Poverty Point World Heritage Site are invited to take part in a ranger-led hike showcasing the mounds, earthworks and nature found in the park. This program begins at 10 a.m. and can take between 2 and 3 hours to complete the hike, depending on the pace of the group. Be sure to dress in layered, warm clothing, and wear appropriate footwear for a potentially chilly hike. This event is weather permitting.
This event is part of a wider initiative of "First Day Hikes" held by state parks around the country. In 2021, around 55,000 people hiked a collective 133,000+ miles as part of this successful program. These guided hikes are a great way to start the year off right—promoting mental and physical health in a fun and educational setting.
Poverty Point World Heritage Site offers visitors the unique opportunity to experience and learn about the earthworks and those individuals who raised them from the ground between the years of 1700 and 1100 BCE. The $4 admission fee provides access to the museum, film theatre, hiking trail, driving tour, seasonal tram tour, and any interpretive events taking place at the site. Children (3 and under) and senior citizens (62 and over) are admitted free of charge.
Poverty Point is located in West Carroll Parish, east of Monroe on La. Hwy. 577. The park is open daily from 9 a.m. to 5 p.m. For additional information, call 888-926-5292 toll free or 926-5492 locally or follow the Poverty Point World Heritage Site on Facebook page.