State of Medicine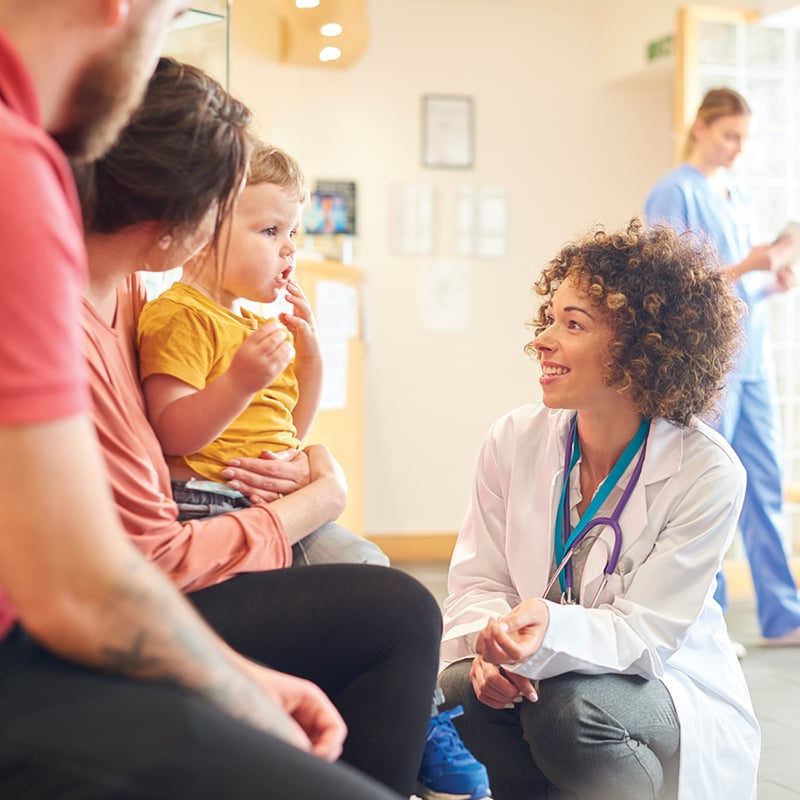 Knowing where to turn when illness or injury strikes can mean accessing better care faster. Louisiana offers a wealth of quality medical institutions, practices, physicians, and other healthcare providers and resources. No matter where you are in Louisiana, you can rest assured you're near help when help is needed. Hospital expansions are frequently in the news, bringing more services and technologies to area patients and their families. Specialists are continually honing their knowledge and skills, providing solutions for even the most complicated of cases. Advancements in technologies bring new methods of diagnosis and treatment and may have changed the way physicians approach your health concern as recent as yesterday. The state of medicine is always in flux, always growing and advancing. Explore Louisiana's state of medicine with news and highlights from the following cross-state providers.
Thibodaux Regional Medical Center, located in Lafourche Parish, recently announced plans to construct a new state-of-the-art cancer facility. The new cancer facility will accommodate the growth the Center is experiencing and will position Thibodaux Regional for the future of care, treatment, and support for those affected by cancer. According to Greg Stock, Thibodaux Regional CEO, "The new Cancer Institute will provide the springboard for continued growth and development of cancer services into the future. That future aligns with our vision and includes important innovations such as integrating wellness into the clinical aspects of cancer care."
The $35M, five-story building will provide nearly 100,000 square feet, allowing for growth of the hospital's cancer program, and will include Radiation Therapy, Chemotherapy/Infusion Area, Medical Oncology Clinic, Education Center, Wellness Services, Activity Center, Library, Diagnostics Center, Conference Center, Laboratory, Pharmacy, and a Chapel. Construction is expected to begin December 2018.
For more information, visit Thibodaux.com.
At CHRISTUS St. Frances Cabrini Hospital, patients are treated like they would like to be treated. The hospital delivers high-quality care with a focus on the individual. As a Catholic health ministry, CHRISTUS Cabrini is dedicated to serving each patient with compassion, empathy, and the love of Jesus Christ. While taking care of patients is top priority, the hospital equally prioritizes hiring only the best associates. Those looking to enter the medical profession are always welcome to join the CHRISTUS Cabrini team, whose mission is to make the community an even better and healthier place to live.
"We have many great opportunities at CHRISTUS Cabrini for health care professionals," says Nancy Hellyer, RN, FACHE, CEO of CHRISTUS Cabrini. CHRISTUS Cabrini supports associates at every step of their journey. Just as the team focuses on treating the entire patient, the CHRISTUS ministry is dedicated to respecting and engaging the entire professional.
CHRISTUS St. Frances Cabrini Hospital is located in Alexandria, LA. For more information, visit CHRISTUSHealth.org/StFrancesCabrini or call 318-487-1122.
Lafayette has long been the cultural hub of Acadiana and has secured its place as its medical hub as well. At Surgical Specialists of Lafayette, Drs. Henry J. Kaufman IV, Jason A. Breaux, and Jacob Landry are each board certified in General Surgery and meet the need for expertly trained and qualified surgical oncology in Acadiana.
Dr. Henry J. Kaufman, IV, is fellowship trained in Surgical Oncology. A native of Abbeville, Dr. Kaufman specializes in the surgical care of cancers in the skin, soft tissues, and abdominal, pelvic, breast and endocrine organs. Dr. Jason Breaux specializes in Oncology Surgery and the multidisciplinary care of cancer.
Dr. Jacob E. Landry is a native of Lafayette and specializes in laparoscopic surgery and oncologic surgery with special interests in breast surgery, head and neck endocrine surgery, and melanoma. Together, these surgeons provide quality and comprehensive cancer care in a compassionate and professional environment.
Enlist Surgical Specialists of Lafayette in your fight against cancer or for any surgical needs. For more information, call 337-237-5774.
---