Stuffed Shrimp in Shreveport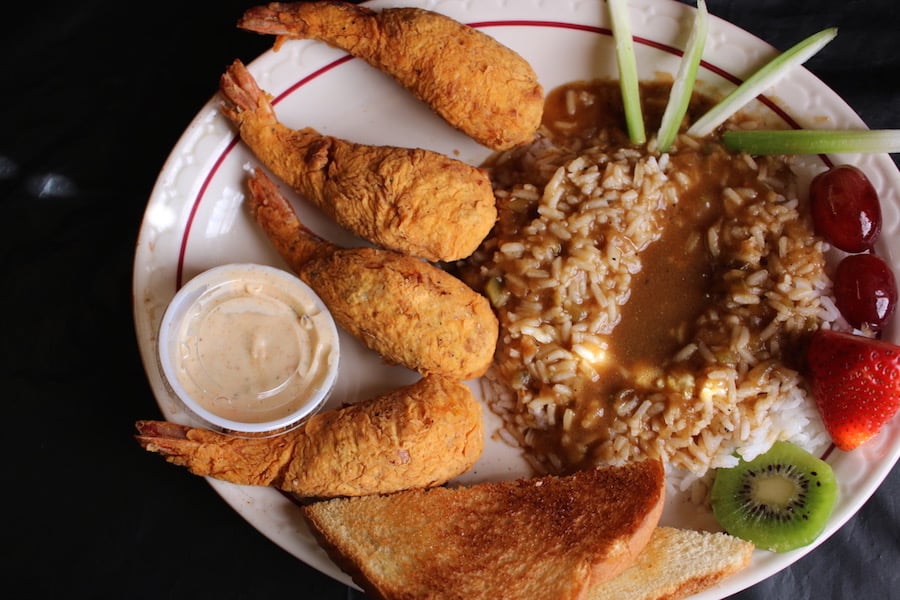 I must admit, I dearly love a food festival, and after sampling Eddie Hughes' famous stuffed shrimp recipe at the restaurant named for the former chef, I'm thrilled to discover that the Eddie E. Hughes Foundation and Budweiser will be hosting the inaugural Shreveport Stuffed Shrimp Festival on Saturday, May 11, at the Louisiana State Fairgrounds.
The festival, to be held from 11 a.m. to 11 p.m., will include a variety of live music performances, cooking demonstrations, historical presentations on the regional food dish, food trucks, children's activities and arts and crafts. And to make it even more attractive — if you've enjoyed Shreveport's stuffed shrimp, you won't need added incentives — there's free admission.
And, of course, there will be plenty of stuffed shrimp dishes from area restaurants.
But as to the origin of the dish — Eddie Hughes perfected the stuffed shrimp recipe when he opened Eddie's Seafood and Soulfood Restaurant in 1978 at 1956 Hollywood Ave. in Shreveport. The restaurant remains, operated by the Hughes family, including daughter Mavice Hughes Thipgpen who's part of the festivities, and it serves up a variety of delicious seafood dishes and plate lunch specials. But it's the stuffed shrimp that really turned my toes, butterflied shrimp filled with a Creole crabmeat mixture that's pan-fried and oh, so tasty. Dip the shrimp into their special sauce and you'll be in seafood heaven. It's one reason why Southern Living magazine named Eddie's one of the "Best Soul Food Restaurants in the South."
The festival features celebrity host Darrin Henson, an award-winning actor and choreographer who's worked with Britney Spears, Backstreet Boys and Spice Girls, among others. In addition to the food festival, complementary events include the Shreveport Stuffed Shrimp Golf tournament beginning at 9 a.m., a domino tournament at noon and a cornhole tournament with walk-up registration beginning at 2 p.m.
Money raised by the festival will establish a scholarship at two area high schools for a degree in the culinary arts at Bossier Parish Community Center.
For more information, visit www.stuffedshrimpfestival.com.