Summer Adventures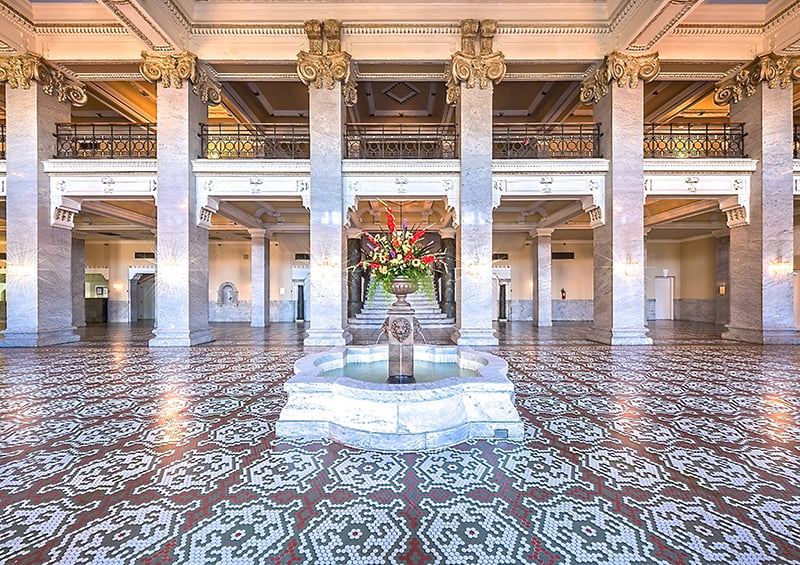 Part of the fun of summer is filling the long, slow days with adventures to new places. Treasure hunt your way across Louisiana this summer and explore the hidden gems that exist a short drive away from home. From world-famous recipes to historic landmarks and exciting festivals, you can find something for everyone in every nook and cranny of the state. Hit a new brewery in North Louisiana, shop for gifts and antiques in Central Louisiana, or load up on ice cream or music in Cajun Country—there's a variety of options for family fun, romantic getaways, and day trips with friends. Summer is the season of exploration and making memories, so start planning your adventure with the following cities, parishes, and points of interest that make our state such a unique and diverse cultural destination. The state satisfies every appetite with its food, experiences, travel, and history—get your fill before summer ends!
Cities & Parishes
Louisiana truly has the best of all worlds. Captivating outdoor environments are accompanied by the unbeatable sounds you'll hear inside its music venues. Its arts scene is rivaled by historic architecture. When you visit and explore what Louisiana has to offer, you enjoy a variety of memory-making experiences that you can't find anywhere else.
Love the great outdoors? Then Louisiana is a must-visit. Where else can you paddle through cypress forests, camp by a bayou, or bike through groves of live oaks all in the same day? And when enjoying the outdoors in Louisiana, you're never far from delicious food, live music, and captivating locals welcoming you with open arms.
There's so much to see, do, and explore in Louisiana—no matter your passion, follow it here and let Louisiana dazzle you. Visit LouisianaTravel.com for more information.
Summer fun is in full swing in "The Most Cajun Place on Earth," also known as Vermilion Parish. Located minutes south of Lafayette and west of New Iberia in South Louisiana, the parish is alive with the music, language, cuisine, and scenery that define the Cajun cultural heritage. Summer fun kicks off this month with Erath's annual 4th of July celebration with fireworks, carnival rides, music, and more.
Food is a big focus in summer, when farmers markets bring fresh produce, handmade goods, and seafood to the public in Delcambre and Abbeville. In Abbeville, the Annual Cake and Ice Cream festival helps cool off festivalgoers, who indulge in sweets, contests, music, and family fun. Kaplan hosts Coffee and Music, treating music fans to the sweet sounds of local musicians along with the sweet and savory flavors of coffee, doughnuts, cracklins, and boudin on July 28 and August 25. The Delcrambe Shrimp Festival takes place August 15-19, which features a shrimp cook-off, pageants, fais-do-do, food, carnival rides, and the blessing of the fleet.
For more information, events, and ideas, visit MostCajun.com.
St. Mary Parish, also known as the Cajun Coast, is a treasure for experiencing the great outdoors in Sportsman's Paradise. Surrounded by the waters of Bayou Teche, Atchafalaya River, and the Atchafalaya Swamp Basin, the Cajun Coast is known for its natural splendor and "road less traveled" atmosphere. Options for exploration, relaxation, and excitement abound on both water and land.
Find your calm among the serene wilderness of the Atchafalaya National Heritage Area or along the Bayou Teche Scenic Byway. Boaters enjoy the waters of the Atchafalaya Basin, the largest overflow swamp, as well as the scenery and sounds of the Bayou Teche National Wildlife Refuge. Golfers love the Atchafalaya at Idlewild, which was rated the number one golf course in Louisiana by Golfweek Magazine in 2008 and 2009 and number two by Golf Advisor in 2017.
This summer, experience, Morgan City's Bayou BBQ Bash (July 13-14), Bikers on the Bayou (July 15), and the Louisiana Shrimp & Petroleum Festival during Labor Day Weekend. For more information, visit CajunCoast.com.
Experience for yourself the arts and culture of Ruston and Lincoln Parish. Home to Louisiana Tech University and Grambling State University, the area is alive with cultural events, festivals, and more!
Must-see attractions in the parish include the Louisiana Military Museum and the Eddie G. Robinson Museum. Looking for an outdoor adventure? Check out Lincoln Parish Park! Nationally known for the mountain biking trails, Lincoln Parish Park is also a great location for camping, hiking, fishing, or relaxing hammock-style.
Downtown Ruston is as busy as ever with shoppers and foodies taking advantage of boutiques and specialty stores, art galleries, and local restaurants. Enjoy a drink and brick-oven pizza at Ruston's first brewery, Utility Brewing, also located downtown. For more information on Ruston and Lincoln Parish, visit ExperienceRuston.com or call 800-392-9032.
Gather your girlfriends for a weekend getaway in central Louisiana where you can shop antique stores, flea markets, and specialty boutiques sprinkled throughout the area. Find that special gift at Southern Chic Boutique or John Ward Interior and Gifts in Alexandria. Or, grab a one-of-a-kind treasure at Junkin' on the Main or Amelia's Attic in Glenmora.
Pamper yourselves at one of the local spas or relax in a yoga session before taking a tour at Kent Plantation House.
Explore Alexandria's downtown Cultural District where you will find museums, performing arts venues, restaurants, nightlife and more. End your day with dinner at one of the more than 100 locally owned and operated restaurants in the Alexandria/Pineville area including Verona, Bellino's, Cajun Landing, Diamond Grill or Spirits Food & Friends.
There are many ways to eat, shop, and play your way through Alexandria/Pineville. Begin your planning by visiting AlexandriaPinevilleLA.com or calling 800-551-9546.
Points of Interest
Since 1922, Bossier City has been home to one of the oldest, most unique hardware stores in the state. At just 12 years of age, Don Tubbs went to work for Mr. Holmes sweeping floors at Holmes Hardware, the very store he'd come to own at the age of 19. Since that time, Tubbs Hardware has become a household name in North Louisiana and a point of interest for travelers to the area. In addition to being an old-fashioned, locally owned hardware store, Tubbs Hardware serves as a one-stop Louisiana souvenir shop with a vast selection of t-shirts, Mardi Gras supplies and Cajun gifts, including Tubb's famous wall of hot sauce. Visitors enjoy stocking up on their favorite Louisiana goods, experiencing the hometown hardware store, and visiting with owner Don Tubbs.
Easy to access right off I-20, Tubbs Hardware is located across from the Bossier Civic Center, near the Mardi Gras Museum, and just blocks from the Shreveport-Bossier riverboat casinos. Tour buses are welcome. Visit the store Monday through Saturday at 615 Benton Road. For more information, visit TubbsHardware.net or call 318-746-0311.
In the center of Louisiana, in the twin-city area of Alexandria-Pineville, stands the grand Hotel Bentley. Situated on the banks of the Red River, this magnificent, century-old structure was built in 1908 by Mr. Joseph Bentley at the original cost of $750,000. Often called the "Waldorf of the Red River" or the "Biltmore of the Bayou," this Central Louisiana treasure features 93 luxurious rooms and a wealth of history.
With the beginning of WWII, Central Louisiana became the center of a nine-state area for the training of military personnel. It is said that many of the plans for WWII were formulated at Hotel Bentley, and many troop commanders lived at the famed hotel whose register lists such names as Maj. Gen George Patton, Lt. Col. Omar Bradley, and Col. Dwight Eisenhower.
Other famous guests of Hotel Bentley include Henry Kissinger, John Wayne, Bob Hope, Mickey Rooney, and Tommy Dorsey, along with Louisiana politicians Huey Long and his brother Earl Long.
For more information and booking, visit HotelBentleyandCondos.com or call 318-442-2226.
Located just outside of Alexandria in Forest Hill, Louisiana, sits an unassuming little restaurant that packs huge flavor and a world-famous recipe. Literally "world famous," Mi Tierra's hot tamales have received national and international recognition—the recipe itself is archived at the Smithsonian in Washington D.C. Family owned and operated since 2004, Mi Tierra Restaurante Mexicano is the creation of Mrs. Irma Rodriguez, who takes a unique approach to traditional Mexican cuisine by fusing her family's old recipes and Louisiana flavors. In addition to tamales, menu favorites include the Mi Tierra combination plate, the queso fundido with house-made chorizo, and from-scratch flour and corn tortillas. Mi Tierra has placed repeatedly at the Hot Tamale Festival in Greenville, Mississippi, and the restaurant is one of only a few in the United States to be recognized by the Mexican government as accurately representing Mexican cuisine. Mi Tierra is located 11418 US-165 in Forest Hill and is in the process of opening a second location in Alexandria at MacArthur Village in July 2018. The new location will feature longtime menu favorites alongside new, authentic Mexican dishes.
---