Summer Updates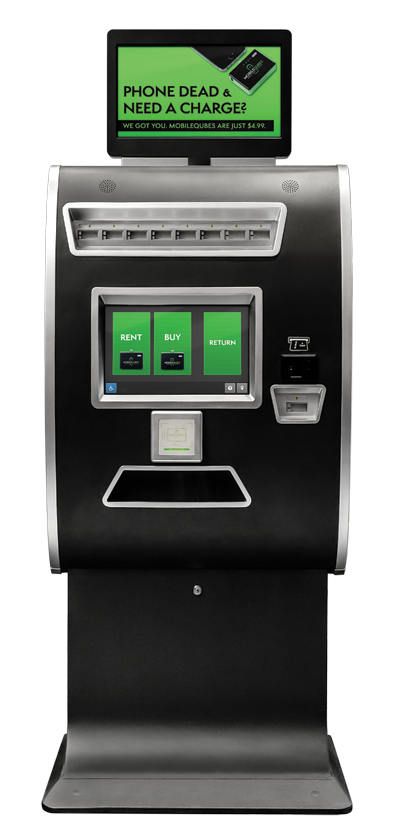 NEW ORLEANS
Business offers power boost for travelers
A fledgling company that makes portable smart phone charging stations for use in mass transit hubs, airports and hotels, could be headed for a big revenue leap as it completes the first year of a contract with Amtrak. Last fall, New Orleans-based MobileQubes signed on to provide its charging Qubes to a network that includes some of the busiest train stations in major cities in the Northeast. The company dispenses portable battery charging packs for a range of mobile devices from kiosks in transportation hubs. Customers rent the pack for a short time and return it to a kiosk, where it is recharged and rented to another customer. The company has its Qubes in locations including Louis Armstrong International Airport in New Orleans and the Memphis airport, but the deal for the Amtrak network is its biggest deal so far. The company's growth was enabled by several Louisiana venture capital funds that collectively invested $1 million last year to help it take its products to a broader market.
---
LOCKPORT
Shipbuilder stays ahead of the wave
One of the state's most vital industries got a boost recently when Lockport-based Bollinger Shipyards landed a contract to build 26 fast-response cutters for the U.S. Coast Guard. The new-generation patrol boats will replace a fleet of cutters that Bollinger built some 25 years ago. Each of the 150-foot-long vessels will accommodate a crew of 24 for up to five days at sea for search and rescue, illegal drug and migrant interdiction, and homeland security operations. Each cutter will be named for a member of the Coast Guard who has performed extraordinary deeds in the line of duty. The contract will retain 500 existing jobs with the potential for additional hiring.
---
GEISMAR
Chemicals fuel expansion
Industrial expansion continues in south Louisiana with the announcement by Occidental Chemical Corp. of a $145 million investment in the company's manufacturing plant in Geismar. The project includes equipment for producing a new raw material to be used in making climate-friendly refrigerants. In Louisiana, OxyChem already makes and distributes chlorine, caustic soda, hydrogen and other substances for users around the world. The company also has plants in Convent, Luling and Hahnville. The expansion is slated for completion late next year.
---
LAFAYETTE
Tech demand drives job growth
Cajun Country's growing reputation as a haven for technology businesses and jobs climbed higher in April with the opening of a new software development center in Lafayette. Perficient Inc. expects to hire 245 people during the next four years as it provides customized software to health care, financial services, retail, energy, electronics, automotive and manufacturing businesses across North America. Company officials cited the strength of the University of Louisiana at Lafayette's computer science and informatics programs as a source of well-trained future employees.
---
MONROE
Technology heavyweights like north Louisiana
A joint venture launched by IBM and CenturyLink soon will begin developing an 88-acre community near the latter company's Monroe headquarters. This will ensure that the region will have a steady source of well-educated technology professionals far into the future. The communications and technology companies partnered to develop the mixed-use area to accommodate new homes, businesses and recreational opportunities, using IBM's Client Innovation Center as an anchor for the community. IBM, which currently operates its innovation center in downtown Monroe, expects to move into a new building at the Century Village in late 2017. Both companies will work with partnering universities, including the University of Louisiana at Monroe, to equip students for advanced analytics, process innovation and application development. The center will employ a broad range of college graduates and experienced professionals in computer science, engineering, mathematics and science.
---