Systemic Success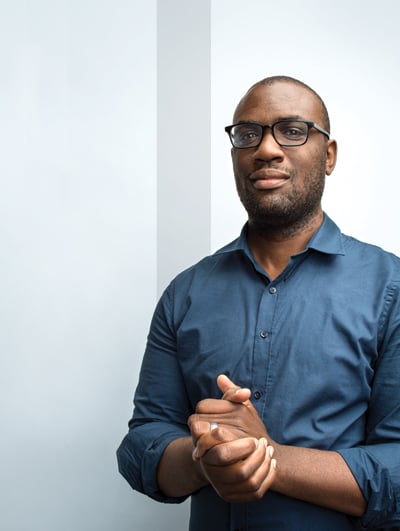 Aaron Walker's path to New Orleans will sound familiar to other transplants: the New Jersey native and entrepreneur visited and "fell in love with the city." Since relocating to the Big Easy with his family, the CEO of nonprofit incubator Camelback Ventures is looking to leave his mark. Camelback provides opportunities to underrepresented entrepreneurs — women, immigrants and racial minorities. The company works primarily with entrepreneurs focusings on STEM, Innovative School Models, Higher Education and EdTech. These topics in particular inspire Walker, a first-generation college student and former teacher.
Walker taught 9th grade English through Teach for America in West Philadelphia. The school was so under-resourced it lacked a library, and the students were one or two grade-levels behind in their reading and writing skills.
"In the early part of my service I began to realize the challenge for teachers and the heroic tasks we ask them to undergo each day with so few resources," he says.
Realizing the problem was "bigger than any one teacher's ability," Walker sought systemic change and headed to law school at the University of Pennsylvania.
After spending time raising money — more than $30 million in private investments — to fund education reform efforts for the New York City Department of Education, and dabbling in two other start-up ventures, Camelback was born.
"We're excited about this new class, and it's the most diverse we've had yet," Walker says. "We are influencing the sector in terms of what the archetype of leadership looks like. It doesn't always have to be male, and it doesn't always have to be white. I'm proud that we've been able to look different and bring a different leadership style and new ideas to the table."

---
Q&A

Favorite New Orleans experience:
"There's nothing better than a Sunday afternoon with a glass of Gingeroo, a ready-made cocktail from Old New Orleans Rum."

Family tradition:
"City Park, on a Saturday afternoon with our cargo bike."

Favorite restaurant:
Namese in Mid-City

---