Taking a Spin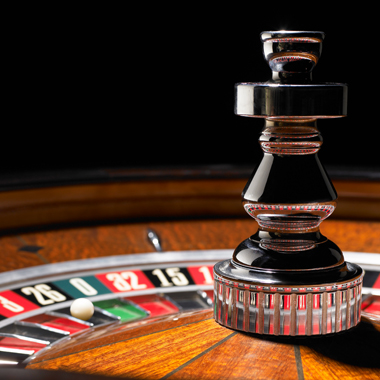 Update: A previous version of this article said the L'Auberge Casino Resort renovated in 2007 after Hurricane Rita. The correct reason for the renovation was to expand the resort because of its success; it was renovated in 2008. We apologize for these errors.
Recently all the rooms at the Paragon Casino Resort in Marksville were sold out. That's not unusual except this was a Wednesday night and there was no holiday. The nearby hotels were also full for the night. Was there a sudden surge of gambling interest? No, there was a regional legal conference in town plus a big concert at the casino – none of which had to do with gambling. Of course the games of chance created the background, and neither the casino nor the hotel would be there without them, but the casino life increasingly has become marketable as a "staycation," the "in" phrase for those who want to take a trip but not get too far away from home.
South Louisiana and western Mississippi, just a short jaunt away, both offer a jackpot full of such casino/hotel/resort facilities. Let's begin in Acadiana – alphabetically.

---
Cypress Bayou Casino and Hotel
832 Martin Luther King Road, Chareton
800/284-4386 • cypressbayou.com
Travis Tritt and Diamond Rio are just two of the many musical acts that have performed at Cypress Bayou Casino & Hotel. Only 45 miles from Lafayette, Cypress Bayou boasts more than 1,350 slot machines and more than 50 table games.
Cypress Bayou is home to Vegas classics such as blackjack, roulette, craps, Let It Ride and Fortune Pai poker, as well as a large variety of slots, from penny slots to wide area progressives. High Stakes Indian Bingo is also a favorite, but check ahead for dates and times.
Foodies flock to Cypress Bayou. With seven restaurants to choose from, there are great experiences to be had for breakfast, lunch and dinner. Mr. Lester's Steakhouse's offerings include chateaubriand and garlic-broiled shrimp. A piano and cigar bar help to create a sophisticated atmosphere. In addition to Mr. Lester's, Cypress Bayou includes RIKRAK Asian cuisine and sushi bar; Loco Mexican restaurant; Cafe Bayou, serving Cajun classics; Eats, combining local favorites with American classics; Fresh, serving panini and coffee; Bocat's Oyster Bar; and Dogs hot dogs.
The brand-new deluxe hotel debuted in 2012. ––E.H.
---
Coushatta Casino Resort
777 Coushatta Drive, Kinder
800/584-7263 • coushattacasinoresort.com
Calling itself your "best bet" for winning big, Coushatta Casino Resort is owned and operated by the Coushatta tribe of Louisiana. With more than 2,800 slot machines, the casino claims your odds of winning at slots here are higher than at any other Louisiana casino.
Coushatta's expansive collection of slots includes more than 170 video poker machines with, according to the website, "the best payback in the region." The casino also boasts more than 640 nonsmoking-area machines, the largest in the state.
Vegas-style table games, such as mini-baccarat, roulette and high-stakes salons, also add to the casino floor.
Non-gamers have options at Coushatta, too. With four lodging options – the 900-room Coushatta Grand Hotel, Red Shoes "lakefront RV and chalet resort," the Seven Clans Hotel and the Coushatta Inn – the resort is guaranteed to have lodging that meets your needs and lifestyle.
The 18-hole and 65-acre Koasati Pines golf course features a bonus 19th "gambling hole" with an island green for added fun and was rated "excellent" in Golf Digest's 2008 "Best Places to Play."
Highlights of Coushatta Casino Resort include a supervised sports and arcade center for kids and a luxurious pool featuring two "meandering rivers," slides, a splash pad and a swim-up bar. ––E.H.
---
Evangeline Downs Racetrack & Casino
2235 Creswell Lane Extension, Opelousas
866/472-2466 • evangelinedowns.com
A one-of-a-kind "racino," Evangeline Downs offers the ultimate combination of track and casino gaming. Just 20 miles from Lafayette Airport, Downs' racetrack has the largest number of horses per race than any track in the country, making your chances of winning at the races the highest. The newly added oval track is state-of-the-art, and so are the luxury suites available for watching the race. Each VIP suite accommodates 12 guests and includes a self-service betting terminal, a view of the finish line and a TV for added viewing comfort.
Can't be there in person? No worries: You can view the race live on the Downs' website.
The hotel features 117 rooms and offers a pool and hot tub, a daily hot breakfast and a business center for those who like to mix business with pleasure.
Downs is also home to more than 1,400 of the hottest slot machines, with the Quickets system on every one so you can cash in fast. Or put your feet up and watch the action from Zydeco's, the raised bar and lounge that offers a classy perch in the center of the casino floor. Catch nightly live entertainment, with stars such as Tracy
---
L'Auberge Casino Resort
777 Ave. L'Auberge, Lake Charles
337/395-7777 • mylauberge.com
Due to the resort's success, L'Auberge Casino Resort did a massive 250 hotel room and retail expansion renovation in 2008, which was truly a game-changer. For years the quaint, homey casinos along Contraband Bayou satisfied the gaming appetite of travelers along Interstate 10 in a bare bones fashion. There were few frills, few trappings, little garnish – and really, few reasons to stay.
Not anymore.
With more than 1,000 hotel rooms, a litany of dining options, world-class golf, casino gaming and enough meeting space to accommodate business or personal affairs, the L'Auberge du Lac is the epitome of a destination, not a drive-by pit stop. L'Auberge Casino Resort's golf course, the Contraband Bayou Golf Club, is the brainchild of legendary course architect Tom Fazio. For this 18-hole, 71-par course, Fazio seamlessly incorporated the natural South Louisiana topography into each fairway, hazard and bunker: Tee shots are framed by moss-draped oaks, marshes hug the second cut, and eight lakes often punish aggressive golfers. The Contraband Bayou Golf Club, the only Fazio-designed layout in Louisiana, was named one of Golfweek's Best Casino Courses in 2011 and has received many awards since then.
Beyond the standard bells and whistles found at most regional resorts, L'Auberge offers something unique: a chance to be a grown-up kid. It's called L'Arcade, a video game play land stocked with old classics from casino-goers' childhoods and the newest state-of-the-art machines. Throw in multiple air hockey tables and a row of Pop-A-Shot basketball, and it can be quite easy to lose track of the night amidst the fun. ––W.K.
---
L'Auberge Casino & Hotel
777 L'Auberge Ave., Baton Rouge
866/261-7777 • lbatonrouge.com
Just like its sister resort in Lake Charles, L'Auberge Baton Rouge offers guests the chance to live "life to the fullest, in legendary fashion." The 12-story luxury hotel's amenities include a day spa brought right to your room and a rooftop pool that features private VIP cabanas for booking and a full-service bar.
With almost 1,500 slot machines and 50 classic table games, L'Auberge promotes an exciting and rewarding gaming experience. Some of L'Auberge's best features are its many promotions, including $10,000 Slot Tourney Thursdays, Deuces Wild drawings and free access to the out-of-this-world buffet for guests 50 and up.
If great music and performances are what you're after, take your pick from one of L'Auberge's four spots that are home to live entertainment. For a relaxing evening with friends, head to the rooftop pool's Sunset Society concert series on Thursdays from 6 p.m. to 9 p.m. or catch a concert by nationally renowned acts such as the Black Crowes at The Lawn outdoor festival grounds.
Other highlights include Wine Tasting Wednesdays at 18 Steak and personalized gaming experiences available at L'Auberge Casino. ––E.H.
---
Paragon Casino Resort
711 Paragon Place, Marksville
800/946-1946 • paragoncasinoresort.com
Paragon is a full casino resort that promises to have something for everyone, – from kids to serious gamers to spa queens.
Paragon is the only casino in Louisiana to offer live keno and boasts one of the largest poker rooms in the state. There are more than 2,000 slot machines and an off-track betting parlor.
Play golf all day on the three-time U.S. Open Qualifier host Tamahka Trails course for only $35 on Wednesdays and enjoy a decadent dinner at one of three fine restaurants or Paragon's expansive buffet. The Sunday night cochon de lait is highly recommended.
Paragon plays host to a variety of world-class entertainment acts, including the Isley Brothers and the all-day March Country Madness indoor music festival.
If you're looking to get in touch with nature and have an unforgettable resort experience, stay at the grand 200-lot RV park or in one of Paragon's quaint wooden cabins, each complete with a full bath.
Highlights of the resort include the 500-room hotel's indoor tropical pool with a waterfall and swim-up bar, its own movie theater, an arcade room and designer shops. ––E.H.
Rolling the Dice in Mississippi
Beau Rivage
875 Beach Blvd., Biloxi
228/386-7111 • beaurivage.com
After enduring the brunt of Hurricane Katrina's fury, the Beau Rivage Casino and Resort underwent a $550 million renovation and officially reclaimed its rightful spot as the Mississippi Gulf Coast's premier entertainment venue on Aug. 29, 2006 – exactly one year after landfall. The expansive complex employees more people than any other business in Biloxi (roughly 3,800 folks), and structurally speaking, it's the tallest and largest building in the entire state. And yet despite its massive thumbprint, the Beau Rivage doesn't swallow up its guests as the staff and amenities willingly cater to a cornucopia of individual tastes and wishes.
Into gaming? The remodeled casino floor stretches a couple of city blocks, leaving more than enough room for 93 tables, an armada of 2,100 slot machines and a 16-table poker room. For those with pockets fat enough to escape the hustle and bustle of the main floor, the Beau Rivage offers a secluded high-rollers room stocked with 10 blackjack tables and an interchangeable table for roulette or baccarat; a high-limit slot room with 100 slot machines; an exclusive buffet and bar lounge; dedicated cashier services; private restrooms ; and round-the-clock concierge service.
Into food? Who isn't? Beau Rivage's dining options run the culinary gamut from casual to couldn't-be-more-formal. The casino buffet is a can't-miss favorite and features a wide variety of entrees and sides, particularly Southern staples. BR Prime features top-end cuts of steak and seafood and has a 3,500-bottle wine collection. Of course, there's a place to get coffee, a place to get ice cream, a place to grab a burger and a place to sit and eat a sandwich after 18 holes of golf at Fallen Oak Golf Course.
Oh, right – the golf. Another great design by Tom Fazio, Fallen Oak is a championship-caliber par-72 course built exclusively for Beau Rivage guests. In 2010, Golfweek magazine named it the top course in the state. ––W.K.
IP Casino Resort Spa
850 Bayview Ave., Biloxi
228/436-3000 • ipbiloxi.com
Rising 32 stories into the sky overlooking Biloxi's enchanting Black Bay, the IP Casino Resort Spa offers a view rivaled by very few. But you can only look at the water for so long, right? Thankfully, this place offers much more than just a surplus of scenery. Those wishing to test their luck can do so on the 70,000-square-foot gaming floor, highlighted by a 13-table nonsmoking poker room that frequently hosts televised World Poker Tour events. In addition, the usual gambling suspects – blackjack, video poker, slot machines and roulette – are all well-represented at IP, along with specialty games such as Pai Gow and Dragon Bonus Baccarat.
When the fun on the floor boils over, Senses Spa & Salon is a logical place to unwind and relax. As soon as you step inside, you're greeted by a gentle wave of colorful fresh flowers, pleasing natural scents and the melodic soundtrack of a rushing waterfall. From there, you can either get in a workout at the spa's fitness center or go the opposite route and mellow out in the sauna, whirlpools or coed steam room. Either way, fresh fruit, juices and water are plentiful for guests. Reservations are encouraged.
Newly refreshed, spend the evening at IP's main showroom, Studio A, which attracts acts from various entertainment genres. This spring alone, IP hosted headlining country acts Gretchen Wilson and Randy Travis, funnymen Jeff Foxworthy and Gabriel Iglesias and a loaded mixed martial arts fight card, not to mention funk legends The Doobie Brothers. ––W.K.
Harrah's Resort
13615 Old North Highway 61, Tunica
800/WIN-4WIN • harrahstunica.com
A familiar name for those who frequent the gaming palace on Canal Street in New Orleans, the Harrah's in Tunica replicates that first-class casino experience but in a less confined setting. This isn't the city; this is the country, evidenced by the fact that many Tunica Harrah's guests camp out at the adjoining Mid-South RV Park. Now, now, don't fret. For those accustomed to the comforts of home, Harrah's has plenty of hotel space. But those up for a little bit more adventure can reserve one of the 200 lots at the RV park. And to be honest, it's not exactly "roughing it." The Mid-South has a pool, WiFi, volleyball courts, laundry facilities and showers, not to mention places for your pets to roam and frolic.
Once inside Harrah's, gamblers find themselves in the largest casino between Las Vegas and Atlantic City – approximately 140,000 square feet of gaming floor space. Table games include blackjack, mini baccarat, three-card poker, roulette, craps and Caribbean Stud. Winnings can be spent at several different restaurants, shopping venues and even at a clay shooting range on the casino grounds.
If you're making a weekend out of a trip to Harrah's, keep in mind that Memphis and its various tourist attractions – Graceland, Beale Street, the National Civil Rights Museum and Sun Records – are less than an hour's drive away. ––W.K.