Teaching Success
Brittany Bonnaffons employs action-oriented activities and 'Hamilton' to reach students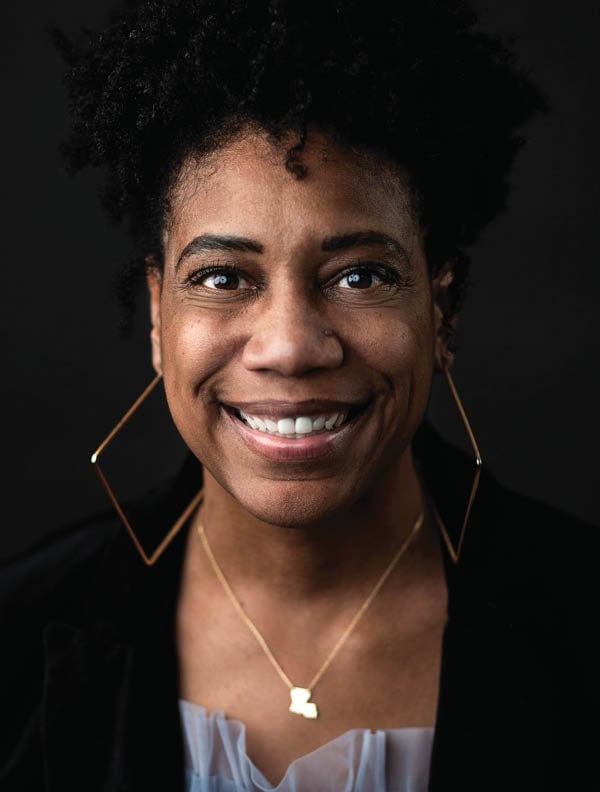 Education
Occupation: Teacher – Hometown: New Orleans

Brittany Bonnaffons
Louisiana's Teacher of the Year didn't always see teaching as her career path. Hahnville High School math teacher Brittany Bonnaffons, 41, was working in corporate America when she started volunteering as a track and field coach. When her husband saw her enthusiasm for working with the kids (even on days when she arrived to the field in her business attire), he suggested she try teaching.
Bonnaffons, a native of Midland, Texas who moved to the New Orleans area as a junior in high school, has been teaching math for 12 years, the last eight of which have been at Hahnville. For Bonnaffons, the first battle is to get the students' attention.
"If I can keep your attention, I can get you to learn the material," Bonnaffons said.
That's easier said than done as Bonnaffons works on the block schedule with 95-minute class periods (seriously, readers, think back to the last 95-minute meeting you attended and make an honest evaluation of if you paid attention the entire time). But she said part of the job is accepting that students will get restless during that time frame. So instead of fielding several individual requests for a bathroom break, she takes her class on a group bathroom break halfway through class so everyone can stretch their legs then come back to the classroom refocused. She also does her best to fill the period with games and other action-oriented activities.
Bonnaffons is a devoted fan of the blockbuster musical "Hamilton." She said the play's lessons on leadership have inspired her own classroom style.
"Hamilton was able to be successful because George Washington allowed him to be himself," Bonnaffons said. "If a kid is restless, I put them to work handing out papers. If a kid learns the material quickly, I let them help the kids who are struggling."
Treating children as individuals and forming relationships is key for Bonnaffons. If a teacher knows a student, they know when that student needs a push and needs to be held accountable and when that student needs a pat on the back and a sympathetic ear.
It is common knowledge that teachers have a high turnover rate. When asked how she avoids burnout, Bonnaffons said she does not take work home with her. That doesn't mean she's out the door at school as soon as the bell rings. On many days, she will stay up to two to three hours after class ends grading and prepping. But when she gets home, that time is hers and work stays at work. She also said her faith helps her get through the difficult days.
"I know this is where I'm supposed to be," Bonnaffons said.
When she's not teaching, Bonnaffons enjoys spending time with her husband and children watching Marvel movies and Christmas movies. She is also an active Instagrammer posting about mom life, teacher life, family and fashion.