The Christmas of Brenda Lee and the Tigers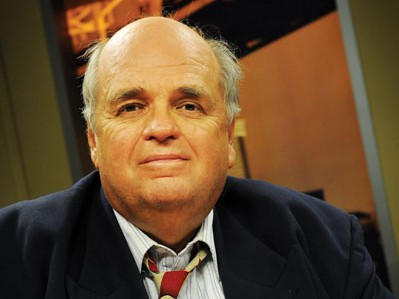 Sixty years ago, Christmas season 1958, was an exciting time in Louisiana. Something no one expected happened. The LSU Tigers football team finished the season undefeated and ranked number one in the nation.
Led by a speedster from Baton Rouge named Billy Cannon, the Tigers — by Christmas day — were looking ahead a week to an appearance in the Sugar Bowl against the Clemson Tigers.
This was exciting stuff in a state where being number one in anything positive was seldom part of the conversation.
Something else happened that Christmas season which didn't get near as much notice as the Tigers, but that would have staying power and create a romanticized image of Christmas in Louisiana. Brenda Lee, a 14-year-old from Atlanta with a voice and personality that sounded double her age, recorded a countrified classic called, "Rocking Around the Christmas Tree." It is a good upbeat song enshrined forever on the holiday playlist. For Louisiana, however, the notable news was the song on side B of the record, "Papa Noel."
For this song, Lee faded into a theatric Cajun accent to express the hopes of being down on the bayou on Christmas Day:
Hey Beau, let's go and get pirogue and push-pole down the bayou,
I want to see the Christmas Tree, dance o-fais do do.
Have a big time and cut a shine, where all will be gay-o
Oh, Santa Claus will come tonight, down on the bayou
With each stanza, the last word was emphasized boldly making rhymes out of "bayou," "fais do do" and "gay-o."
There are Louisiana French references throughout including Nannan and Parrain (godmother and godfather) and ma cher a-mio (my sweetheart). My favorite line is, "Auntie Luce will cook the goose, and she will serve the gumbo." Why? Because, "Santa Claus will come tonight, down on the bayou."
And he would keep on coming: The song was included in a Brenda Lee albums in 1995, "Little Miss Dynamite," and '99 "Rockin' Around the Christmas Tree."
Yet, like the LSU Tigers' football dominance, it all started in 1958. On New Years Day, the Tigers beat Clemson 7-0 with the winning touchdown being a half-back pass tossed by Cannon who had been named that season's Heisman Trophy winner. The game was lethargic but it solidified LSU's No. 1 spot.
"Papa Noel" would never reach No. 1 on the music charts but it survives as a Christmas season perennial, especially in a state where on the day after Christmas, Aunt Luce might very well be making a goose gumbo.
---