The Gift of Reading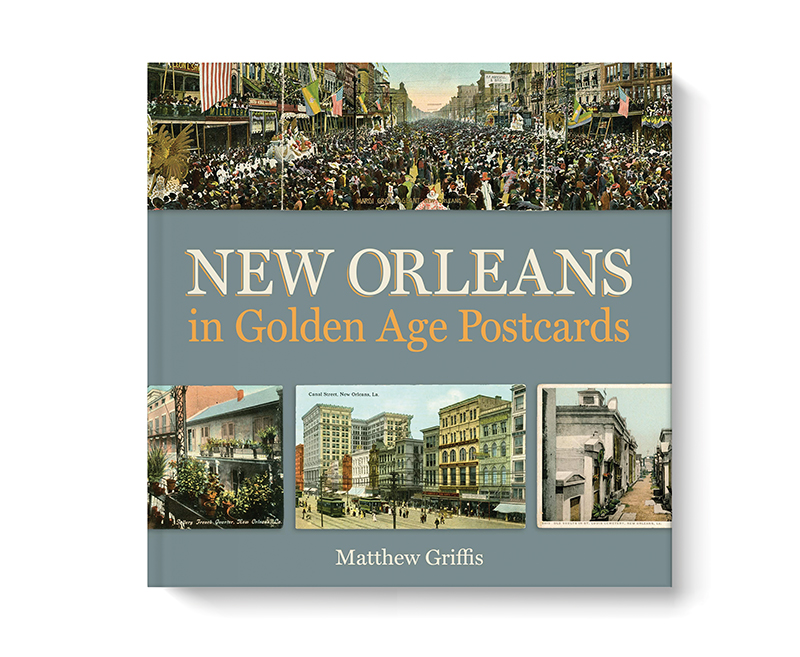 For the historian and art Aficionado:
New Orleans in Golden Age Postcards
by Matthew Griffis
Travel to New Orleans' storied past through photos and artwork of vintage turn-of-the-20th-century postcards. In "New Orleans in Golden Age Postcards," author Matthew Griffis has carefully curated a collection of more than 300 rare postcards featuring everyday life, neighborhoods, tourist attractions, churches and more. This archive captures the culture of the city, with snapshots of a time gone by. Hardcover, 416 pages, $40.

For the little adventurer:
When I Was an Alligator
Written by Gayle Webre, Illustrated by Drew Beech
What would it be like to transform into an alligator, a tree frog, a catfish or even a mosquito? Follow a young Cajun girl as she magically explores the south Louisiana land and habitat, from a swamp creature's eye view. Full of colorful art, this playful take is perfect for the youngest swamp adventurers. Hardcover, 36 pages, $20.
For the grill master:
Jay Ducote's Louisiana Outdoor Cooking
by Jay Ducote and Cynthia LeJeune Nobles
Barbecue popcorn, loaded barbecue cheese fries and blackberry bourbon bone-in Boston butt. Getting hungry? Baton Rouge celebrity chef Jay Ducote provides crowd-pleasing recipes from the football tailgate to the family get-together. "Jay Ducote's Louisiana Outdoor Cooking," features more than 150 recipes from appetizers to party pleasers and smoked and grilled mains, and celebrates Louisiana food, family and outdoor cooking at its best. Hardcover, 216 pages, $34.95.
For the budding chef:
A Long Way from the Strawberry Patch: The Life of Leah Chase
by Carol Allen and Leah Chase
Before her death in June 2019, at age 96, world-renowned chef and civil rights advocate Leah Chase began working on a book that would tell her life story for middle-grade readers. Working closely with her biographer, Carol Allen, in "A Long Way from the Strawberry Patch: The Life of Leah Chase," Chase tells her story through a series of letters from her to God. Born in 1923, Chase's path would take her from living in rural Madisonville to helming the Chase family restaurant in New Orleans, and serving as inspiration to the neighborhood, community, celebrities, presidents and more. Paperback, 160 pages, $9.95.