The Good Life: Greater New Orleans Region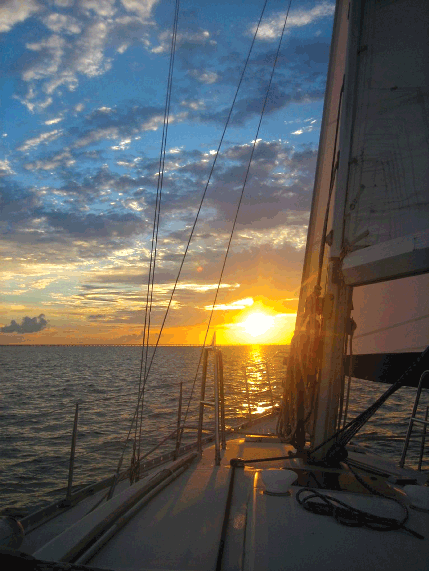 To many people, New Orleans is the ideal vacation spot. But for those in the know, the Greater New Orleans region is also an ideal retirement location. Retirees enjoy some of the same charms that fascinate visitors, but they also get to know the pleasures of the city that reveal themselves only to residents.
So Many Choices
Deciding where, and how, to live is one of the first hurdles retirees face. When it comes to New Orleans, the choices are endless. Those who prefer a busy downtown atmosphere have their pick of modern lofts, often located in converted warehouses just a quick walk from Canal Street and the French Quarter.
If historic houses are your ideal, you'll love the beauty of the grande dames that line St. Charles Avenue and other Uptown streets. And if you yearn for the more quiet, rural life, you'll find friendly, small towns such as Abita Springs, Covington and Hammond just a short drive over the Lake Pontchartrain Causeway.
Those who want to take it a little easier have their pick of assisted-living facilities, too, such as beautiful Christwood on the Northshore, which also offers independent living and continuing care.
So Much To Do
When it comes to having a good time, New Orleans-area residents aren't limited to such well-known "biggies" as Mardi Gras and the New Orleans Jazz and Heritage Festival. The symphony, opera and ballet offer high-quality performances, as do several regional theater groups.
If you like the outdoor life, New Orleans has you covered, too. Its mild weather means lots of sunny days just right for hitting one of the area's many golf courses, riding your bicycle along the 31-mile Tammany Trace or sailing on Lake Pontchartrain. The city has charming shopping districts, too, such as Magazine Street, which is lined with everything from antique shops to home fashion boutiques. And you'll never run out of dining spots to try, whether you're looking for a renowned white-tablecloth restaurant such as Antoine's or you crave a shrimp poor boy at one of the many neighborhood cafés. If cooking is your thing, pick up the ingredients for a healthy and delicious meal at one of the area's many farmers markets.
Company's Coming
When you live in New Orleans, friends and family love to visit, and you'll love showing off your hometown. Your guests can choose from the National World War II Museum, the New Orleans Museum of Art, the Ogden Museum of Southern Art or Blaine Kern's Mardi Gras World, just to name a few great spots to visit. Almost every weekend brings a happening of some kind, from the world-famous Essence Festival to the many festivals featuring seafood or such local delights as the Creole tomato.
Need more to do? Bet on a favorite at the Fair Grounds Race Track, try your luck at downtown Harrah's New Orleans Casino, take in a New Orleans Saints game, or scarf a hot dog while watching the New Orleans Zephyrs.
If the company includes grandkids, you'll delight them with visits to the Louisiana Children's Museum; the Audubon Zoo; the Aquarium of the Americas; and the Audubon Insectarium, where kids can eat a bug. Many of the city's most enjoyable activities are also extremely affordable; hop on the streetcar at the foot of Canal Street, ride it to the end of the line, and then stop by the iconic Camellia Grill before making the return trip. There's no such thing as "running out of things to do" in New Orleans.
Nuts and Bolts
Of course, retirees want more than restaurants and good times. Each area in the Greater New Orleans region has up-to-date medical facilities. One of the largest, the Ochsner Medical Center, has hospitals and clinics throughout the region. If you have older relatives who make the move with you, the Louisiana Assisted Living Foundation and the Louisiana Department of Health and Hospitals can help you find resources to give your loved ones the best of care.
To keep your mind sharp, train for a new job or learn a skill for pleasure, the campuses at Tulane University, Loyola University, the University of New Orleans and Delgado Community College, among others, offer courses in a multitude of subjects.
Come visit Greater New Orleans today, and you'll see that the same city you love to visit can be the ideal place to put down roots at retirement.